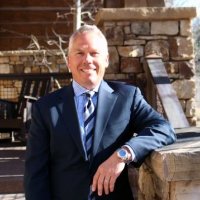 AZBio Board of Directors
Daniel J. Kasprzyk
Co-Founder, President & CEO
Co-Founder, President & CEO
Poba Medical
Dan Kasprzyk was elected to the AZBio Board of Directors in August of 2016. He has over 25 years' experience in the interventional medical device sector as an executive in startup and multinational business platform companies.
Mr. Kasprzyk holds numerous patents in the interventional device and capital equipment space with multiple additional key patents in the examination stage. He has held Senior Management and Product Development positions in companies such as Medex Inc., Advanced Cardiovascular Systems (Guidant Corporation), Spectranetics Inc., B. Braun Medical, and W.L Gore & Assocaites. He has co-founded successful medical startup ventures, Vascular Solutions, Machine Solutions, Symple Surgical, and Poba Medical.
During his 12 years at Machine Solutions, Inc., Mr. Kasprzyk helped create 100's of medical technology jobs in Flagstaff, Arizona and helped enhance the medical device technology hub within Northern Arizona. His current startup's Symple Surgical, Inc. and Poba Medical, Inc. are at the cornerstone of the NACET Business Technology Incubator and Accelerator Programs and is continually adding to the bioscience job creation initiative.

In 2004, BizAZ magazine named Machine Solutions, Inc. "Hot Growth Company" within the state of Arizona. With greater than 100% Revenue and EBITDA growth every year since inception, MSI is named one of Arizona's Fastest Growing Companies.
He received his Bachelor of Science in Engineering (Bioengineering) from Arizona State University in 1985.
Current Board Service:
Rooftop Solar
Machine Solutions, Inc.
Arizona Bioscience Roadmap Steering Committee