Director, Gregory W. Fulton ALS and Neuromuscular Research Center
Barrow Neurlogical Institute, St. Joseph's Hospital and Medical Center (a Dignity Health Member)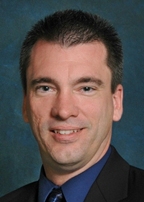 Dr. Robert Bowser is an internationally-recognized leader in ALS research. He has contributed to pioneering efforts to discover and validate biomarkers for ALS. These biomarkers can be useful as diagnostic indicators of disease, predictors of disease progression, and also in determining the effectiveness of drugs in clinical trials. Dr. Bowser has extensive experience in the translation of basic science discoveries to the clinic to impact patient care.
As Director of the ALS Research Center, Dr. Bowser directs research to determine the underlying mechanisms of ALS, identify new targets for drug treatment, develop improved therapies for ALS, and lead clinical research studies performed in numerous medical centers throughout North America.
Dr. Bowser is a graduate of Carnegie Mellon University and obtained his PhD from Yale University. He performed fellowship training at the Albert Einstein College of Medicine and was a faculty member at the University of Pittsburgh from 1994 to 2011, rising through the ranks to full Professor. He joined the faculty at Barrow in 2011.
Education, Training and Previous Positions
2011–present: Professor of Neurology and Neurobiology, Barrow Neurological Institute
2011–present: Adjunct Professor of Pathology, University of Pittsburgh School of Medicine
2008–2011: Associate Professor, Clinical and Translational Science Institute, University of Pittsburgh
2007: Certificate of Entrepreneurship, Katz School of Business, University of Pittsburgh
2005–2011: Director, University of Pittsburgh Center for ALS Research
2004: Co-Founder, Knopp Biosciences
2003–2011: Member, McGowan Institute for Regenerative Medicine, University of Pittsburgh
2001–2011: Associate Professor of Pathology, University of Pittsburgh
2001–2011: Associate Professor of Neurobiology, University of Pittsburgh
1997–2011: Director, University of Pittsburgh ALS Tissue Bank
1997–2006: Director, Graduate Training Program in Cellular and Molecular Pathology, University of Pittsburgh
1994–2001: Assistant Professor of Pathology, University of Pittsburgh
1992–1994: Post-doctoral Fellowship, Albert Einstein College of Medicine, Department of Pathology
1987–1992: PhD, Yale University
1983–1987: BS, Carnegie Mellon University
Selected Professional Memberships and Appointments
Society for Neuroscience
American Society for Investigative Pathology
American Association of Neuropathologists
New York Academy of Sciences
ALS Research Group
International Society for Biological and Environmental Repositories
American Association for the Advancement of Science
World Federation of Neurology Research Group on Motor Neuron Diseases
Selected Honors and Awards
2011: Scientific Advisory Board, Northeast Amyotrophic Lateral Sclerosis Consortium
2010: Guest Editor, International Journal of Molecular Sciences
2009 – 2011: Science Council, Association Francaise contre les Myopathies
2008: ALS Association "Walk to D'Feet ALS" Service Award
2008: University of Pittsburgh Innovator Award
2006: University of Pittsburgh Innovator Award
2005: Pittsburgh Magazine "40 under 40" Award for young people shaping the region
2004: ALS Association Lou Gehrig's Challenge Award
2003: University of Pittsburgh Chancellor's Distinguished Public Service Award
2002: ALS Association Public Service Award
2000: Scientific Organizing Committee: 7th International meeting on Neurodegenerative Disorders
1997: Stanley Foundation Research Award
1995: Alzheimer's Disease Association Faculty Scholar Award
1987: Carnegie Mellon Award for Most Outstanding Undergraduate Research
Selected Publications