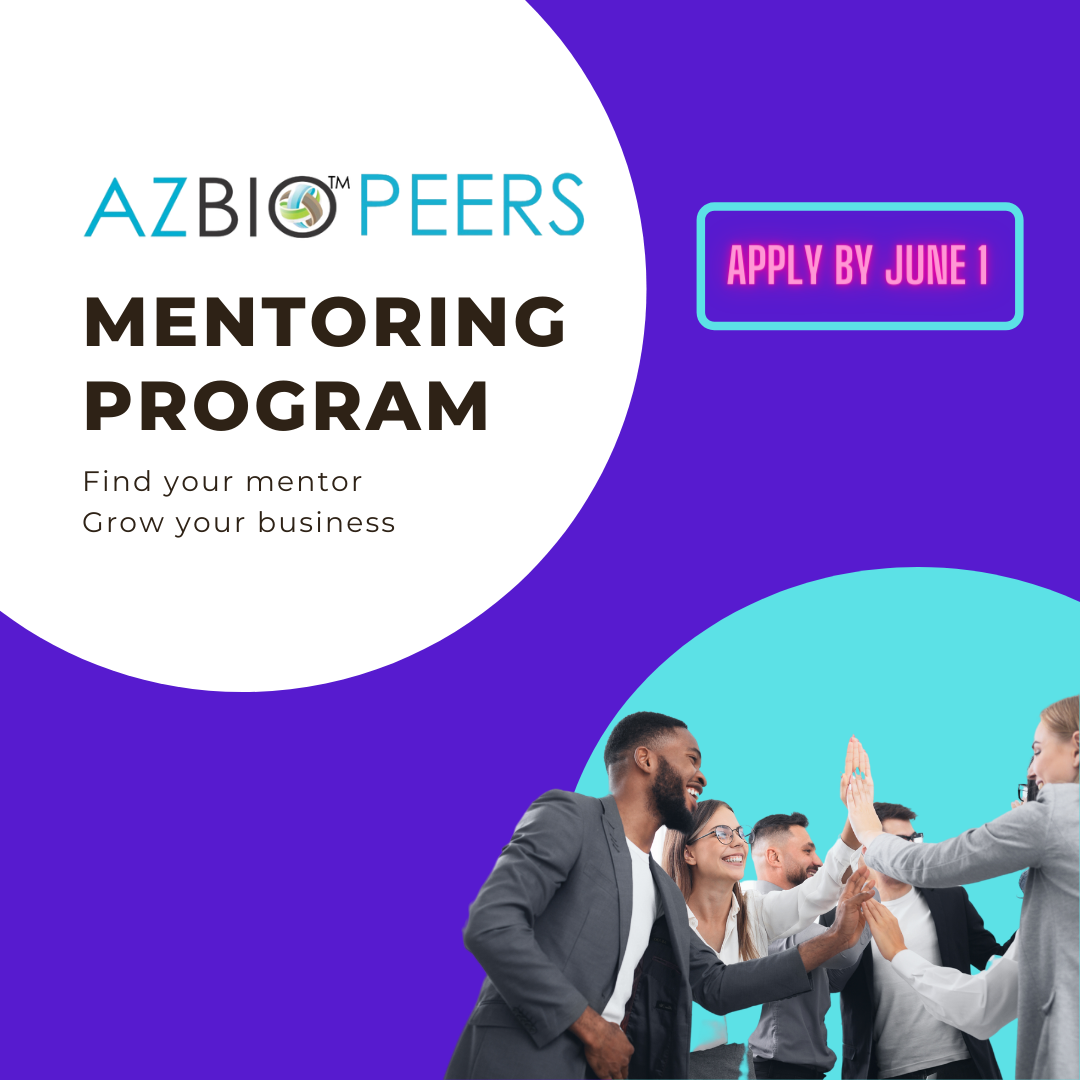 Goal-Focused, Team Based Mentoring for Early Stage Life Science Ventures
Entrepreneurs matched with a team of highly experienced mentors (3-6 mentors)
Goal-dependent structured mentoring sessions ( 1 per month).
2 intakes/ year (Jan./July).
Mentor Expectations:
•Provide 1 hour of mentoring each month (Zoom or in-person)
•Submit quarterly feedback forms.
•Maintain confidentiality.
•Listen, advise, suggest, troubleshoot, supply contacts, and be a role model.
Entrepreneur Expectations:
•Serious about learning and making progress
•Communicate regularly with Mentors
•Prepared to carry out milestone-focused action items, submit agenda & materials for each meeting
Applications for the Jan. 2023 cohort opens soon.  Submit interest here.
What people are saying about the program—
"The AZBIOPEERS mentoring program is an invaluable resource to Arizona and Arizona's life science companies. The program has started strong, providing tremendous value, having an immediate positive impact…..It is an honor to be part of the launch of AZBIOPEERS and I'm very enthusiastic about joining you for the 2nd cohort."  Dr. Guillermo A. Morales, PhD, MBA– CEO, Innoventyx