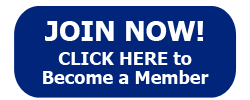 The value of membership in any organization
increases the more actively you connect and engage.
AZBio membership extends to each team member in your organization
allowing you to leverage your investment across your team.
AZBio Delivers...
A showcase for your company via AZBio.org, AZBio Signature Events, and AZBio Media Relationships

Educational Events for you and your team

Executive Leadership Roundtables on local and national issues

Discounts and Savings on the products and services your business needs

Weekly communications so you stay "In the Loop"
Here's what AZBio members have to say...
"Arizona is establishing itself as an up and coming leader in pharmaceutical, biotech, medical device and other life science industries and AZBio has been an important catalyst to help grow both technologies and companies to make this possible."

Jason Jardine
Knobbe Martens
"Arizona - from south to north - is like a hidden diamond in the desert. The strength of our bioscience economy is only just being recognized by the rest of the country and the world. We have unique companies and technologies as well as top universities whose stories need to be told more broadly."

Mara G. Aspinall
BlueStone Venture Partners
"Building great communities and great businesses start with wise investments. Arizona's bioscience industry is built on a foundation of great universities, leading life science institutes and innovative companies that work together to make life better for people in Arizona and around the world."

Jeff Singleton
EY
"AZBio is the only organization solely focused on providing programs and advocacy to support the bioscience ecosystem in the state of Arizona. Regardless of a organization's size, area of focus or financial profile, the breadth of programs, events and networking opportunities provided by AZBio is something that every bioscience company, and their supporting partners, can benefit from."

Kristen Swingle
Critical Path Insitute
"The challenges building out our bioscience infrastructure in Arizona are offset by the dedicated efforts of AZBio members and the relentless pursuit of life altering solutions in the biosciences. With over 3500+ medical device jobs in the Flagstaff community we are on the right path to compete with Boulder, CO and Minneapolis, MN in the area of workforce preparedness."

Dan Kaspryzk
Symple Surgical
"As Arizona works to grow its bioscience industry, AZBio leads the way. My organization and those we support have received benefit from what this organization provides each and every day. But more importantly, the community benefits through helping support and sustain new and thriving biotech companies."

MaryAnn Guerra
Aesthetics Biomedical
"AZBio has been doing an excellent job laying out and promoting the Arizona Bioscience Roadmap. The AZBio June 2014 Expo featured presentations by leaders of established successful Arizona companies and some promising newcomers. Joan Koerber-Walker continues to inspire all with her energy and vision."

David Larwood, CEO
Valley Fever Solutions
"This was one of the most valuable conferences I've attended in the past 10 years -- jam-packed with important information about Arizona's leading-edge bioscience companies, trends in venture funding, top partnership opportunities for clinical research and bioscience entrepreneurs, and innovative technologies helping to speed disease recovery, increase life expectancy, and improve healthcare efficiencies."


Carol A. Poore, Ph.D., MBA
Phoenix Phabulous Experience
"Arizona is one of the top emerging bioscience states as ranked by BIO and TEConomy Partners. AZBio Members work together to make LIFE better for people in Arizona and around the world. AZBio's role is to help our members to achieve their goals and to make Arizona a top-ten life science state."

Joan Koerber-Walker
AZBio
The bioscience industry in Arizona continues to grow and thrive due to a continued focus on growing firms in this space by various groups. AZBio is leading the charge by providing support to life science firms across many areas and ensuring that they have the connections, training and workforce necessary to be successful.

Russ Yelton - CEO
Yelton & Associates
I really love the concept that you and AZBio are creating because "there in lies the answer" to the economic woes of Arizona! Brava!

Barbara Jean Adelson, R.N., BSN | Vice President
Adelson Medical Consulting, Inc.