Paul R. August, Ph.D. , US Head Early to Candidate Unit, Sanofi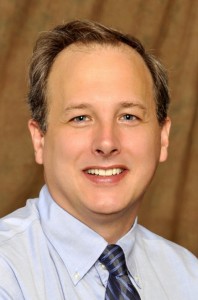 Business Focus
Discovery of novel therapeutics that enhance tissue repair and the identification of innovative, early stage, therapeutic assets for partnering
Professional Background
Paul has more than 20 years of experience in pharmaceutical discovery and the management of global, collaborative research projects. He recently established a team at the new, sanofi-aventis site in Oro Valley, Arizona, which is focused on building a strong position in the field of human regenerative medicine and dedicated to the identification of both local and national external partnering opportunities.
Before starting his scientific career, Paul worked in the arena of New  Hampshire politics. While pursuing his Bachelors of Science degree in biology at St. Anselm College in Manchester New Hampshire, he was elected as a member of the New Hampshire Government and represented the town of Goffstown in the state legislature as the youngest state representative in history. Paul served on the executive departments and administration committee as well as the committee on science and technology.
Paul obtained his Ph.D. from the University of Minnesota, Department of Microbiology, Immunology and Cancer Biology, and followed up his interest in pharmaceuticals with a Post-Doctoral position at the University of Washington Seattle in the Department of Organic chemistry. After solving several lingering questions surrounding the biosynthesis of the ansamycin molecule rifamycin, Paul accepted a position in the Genetic Engineering department of MDS Pharma (Panlabs) in Bothell Washington. Paul was recruited to Cambridge Massachusetts to Ariad Pharmaceuticals which was partially acquired by the pharmaceutical giant Hoechst Marion Roussel. After many years and several mergers later, the company ultimately took the shape of the Sanofi group today.
For the past 3 years, Paul and his team have been representing an entrepreneurial business unit in Sanofi research and development called the Early to Candidate Unit. Their focus is to seek out and develop innovative new therapeutics for multiple therapeutic areas in alignment with Strategic Sanofi objectives. The US E2C research team is focused on identifying therapeutics that stimulate endogenous tissue repair in indications such as muscle diseases, multiple sclerosis and Sensory hearing loss. Applying state of the art stem cell technology, they are leveraging the high throughput chemical biology available from the Lead Generation team that they are co-located with in at the Sanofi R&D site in Tucson.
In addition to scientific innovations, Paul is focused on developing new approaches to scientific and business partnerships with external collaborators. Working with prestigious academic institutions and biotechnology companies across the US, Paul and his team are exploring new models of in-kind partnering to advance projects to specific milestones in collaboration. This model is presently called  the Sanofi "Access Platform".