Add to iCal Calendar
Date/Time
Date(s) - 3 Jun 2020
10:00 AM - 11:00 AM
Location
Webinar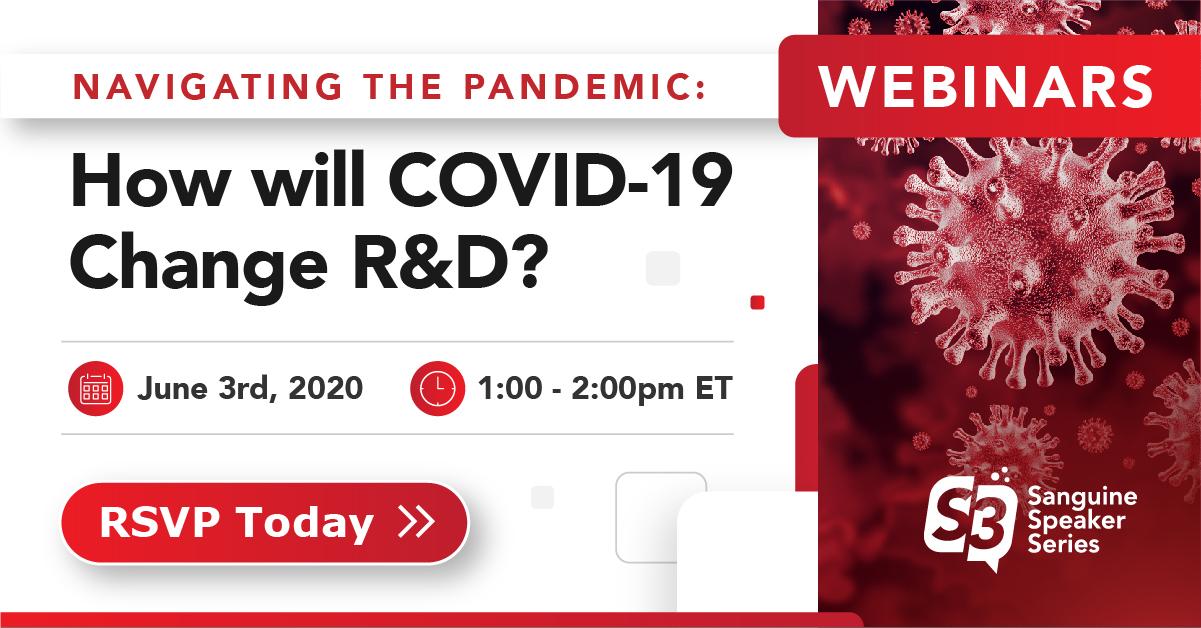 June 3, 2020 01:00 PM EDT/ 10:00 AM AZ/PDT
Program: 1 hour via ZOOM
COVID-19 has put the biopharma industry into a tailspin – big pharma, biotech and small startups are all emerging in the development of a treatment and vaccine for this pandemic. Will COVID-19 change the current R&D landscape and create a new norm for the biopharma industry?
During this S3 virtual chat, we will discuss:
What lessons have we learned to better respond to emerging diseases in the future.
How do we advance promising therapies through preclinical testing but also ensure quick efficient clinical testing?
How real-time analysis and AI-driven decision-making can assist in streamlining research
What will the new norm look like?
Moderator:
Joan Koerber-Walker
President and CEO, Arizona BioIndustry Association (AZBio)
Panelists:
Brian Neman
Co-Founder and CEO, Sanguine
Todd Parsley
Director of Preclinical Research, Infectious Diseases at Noble Life Sciences Inc
Alice Rathjen
Co-Founder and CEO, DNA compass
Chris Moore, PhD
Senior Director, Immunology, Arbutus Biopharma, Inc.
About Sanguine:
Sanguine is the leader in in-home specimen collection.