TUCSON, AZ / ACCESSWIRE / February 1, 2022 / Aqualung Therapeutics, an early-stage immunotherapeutics biotech company developing an anti-inflammatory therapeutic platform for unchecked inflammation, a characteristic of serious acute diseases; has published a study in Scientific Reports (Tadeo Bermudez lead author) highlighting the effectiveness of the eNAMPT-neutralizing ALT-100 monoclonal antibody (mAb)in reducing Acute Respiratory Distress Syndrome (ARDS)/Ventilator Induced Lung Injury (VILI) symptoms in both rat and porcine animal models.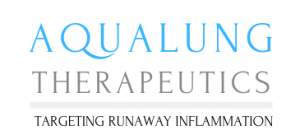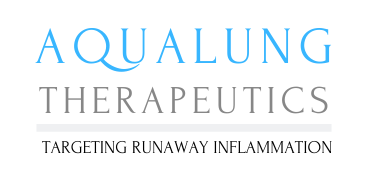 ALT-100 mAb targets eNAMPT, a novel upstream protein first identified by Aqualung scientists and subsequently shown to act as a master regulator of unchecked inflammation. This study demonstrated that with ALT-100 eNAMPT neutralization there was a dramatic reduction (>50%) in multiple indices of inflammation and lung injury in each rat/porcine ARDS/VILI model, including significant reductions in serum lactate, and plasma levels of cytokines such as eNAMPT, IL-6, and TNF-a.
Despite over 2 million new ARDS cases annually on a global basis pre-COVID, and a mortality rate reaching 40%, FDA-approved therapies for ARDS do not currently exist: a vexing and significant unmet medical need. The COVID-19 pandemic has catapulted ARDS into the limelight as a lead cause of death. Thus, the eNAMPT/TLR4 targeting ALT-100 mAb is a novel therapeutic to attenuate life-threatening lung and systemic inflammation in COVID-and non-COVID ARDS.
Jesse Hall MD, a world recognized ARDS expert and former Chief of Pulmonary & Critical Care Medicine, Professor of Medicine University of Chicago School of Medicine and Aqualung Scientific Advisor states "this study, utilizing the eNAMPT mAb as a novel and highly effective therapeutic in a large animal (porcine) ARDS model is highly compelling. As many failed therapeutic treatments for ARDS/VILI relied solely on mouse models of ARDS, a large animal ARDS model is extremely impactful. In high profile journals, Aqualung has demonstrated consistent efficacy of the ALT-100 mAb from mice to rats to now a unique large animal model of ARDS/VILI, one of the more predictive models in drug development we have seen in this arena. Aqualung may have an answer for the treatment of ARDS/VILI and these data are a great start".
Aqualung has made great strides toward bringing this novel biologic therapy to the clinic and has successfully concluded GMP manufacturing of ALT-100 mAb and is expected to initiate human clinical trials in June. "We have taken all necessary steps to mitigate the risk of drug development by demonstrating the clinical utility of ALT-100 in several animal models, inclusive of this large animal porcine design" states Stan Miele, President of Aqualung Therapeutics. "Coupled with the fact that we are finishing toxicology studies, have completed GMP manufacturing and having predictive biomarkers on who is most likely to respond to our therapy, we are confident ALT-100 will be a potential game changer in the treatment of ARDS and Ventilator-Induced Lung Injury."
About Aqualung Therapeutics Corporation
Aqualung is an early-stage biotech company developing immune-focused therapeutic antibodies for patients suffering from disorders characterized by acute and chronic lung and systemic inflammation. Founded in 2016 and led by a physician scientist, Aqualung's science-driven approaches led them to the identification of nicotinamide phosphoribosyltransferase (NAMPT) as a contributor to severe inflammatory diseases. Aqualung Therapeutics is developing eNamptor™, a Next Gen platform comprised of: i) ALT 100 mAb, a humanized eNAMPT-neutralizing monoclonal antibody; ii) eNAMPT-Plex, a plasma-based biomarker panel comprised of cytokines, including eNAMPT, which predicts ARDS mortality; and iii) NAMPT-Gene, a genotyping assay that identifies individuals at increased risk for ARDS death. The pipeline of ALT is designed to target a range of diseases, including ARDS, ventilator- and radiation-induced lung injury, chorioamnionitis, prostate cancer, pulmonary hypertension, and both pulmonary and hepatic fibrosis (NASH), conditions each with significant unmet medical needs and with significant morbidity and mortality. For additional information about the company, please visit www.aqualungtherapeutics.com.
Source: https://www.digitaljournal.com/pr/aqualung-therapeutics-alt-100-antibody-significantly-reduces-ards-severity-in-both-rat-and-porcine-large-animal-preclinical-models