-JSR Lifesciences invested $1.5M toward the preferred series A capital raise, October 2022.
-The dosing of the P1A Healthy Human Volunteer Study with ALT-100 mAb is nearing completion, with no reported SAEs to date. Study to conclude by Q2 2023.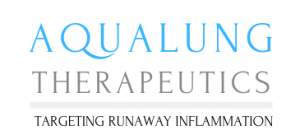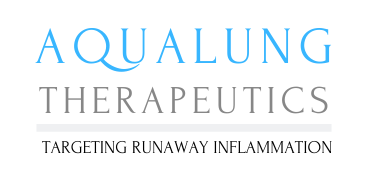 TUCSON, AZ / ACCESSWIRE / December 5, 2022 / Aqualung Therapeutics, an early stage immunotherapeutics company with an anti-inflammatory and anti-fibrotic therapeutic platform for life-threatening unchecked inflammation/fibrosis, will be presenting at the annual Biotech Showcase in San Francisco in conjunction with the JP Morgan Healthcare conference, Tuesday, January 10th, 9:45am-10:15am pacific time, Hilton Hotel, Franciscan A, Ballroom Level.
Biotech Showcase is one of the biggest, global healthcare investor conferences. Aqualung was selected to provide a comprehensive update on the development of the ALT-100 mAb in the treatment of Acute Respiratory Distress Syndrome (ARDS), Radiation Pneumonitis & Fibrosis, and Pulmonary Arterial Hypertension, along with the discussion of other key milestones accomplished over the last 12 months.
Additionally, Aqualung is pleased to announce that JSR Lifesciences has invested $1.5M toward our Series A preferred capital raise and will be acting as our lead investor. "We are honored to have JSR Lifesciences as our lead investor. They have not only invested $1.5M toward this series A but were previous investors of our convertible note which closed earlier this year", states Stan Miele President and CBO of Aqualung. "Jason Zhang PhD and his team did extensive diligence and have been a committed partner over the last year as Aqualung has evolved from a pre-clinical early discovery company to a clinical development stage biotech. Their intellectual insight and financial commitments have helped Aqualung accelerate our development milestones, and for this we are very thankful."
The Biotech Showcase will allow Aqualung to highlight the progress and near completion of the Phase 1A Clinical Trial of ALT-100 mAb in Healthy Human Volunteers. The company is excited to launch the Phase 2A trial of ALT-100 mAb in moderate to severe ARDS patients; a statistically powered study for both safety and efficacy to begin Q3 2023. With still no FDA-approved ARDS therapies, there is a significant clinical need for novel therapies to address the 30-40% ARDS mortality rate. Aqualung has multiple publications which have validated the therapeutic utility of ALT-100 mAb in multiple small and large animal pre-clinical models.
While Aqualung continues to enjoy marked success receiving non-dilutive funding from the NIH and other government grants, the company is seeking $10M dollars as part of a preferred series A capital raise to fund the completion of the P1A HHV study and the full execution of the P2A moderate/severe ARDS study; along with all required IND-enabling studies for the chronic indications of Radiation Pneumonitis & Fibrosis, and Pulmonary Arterial Hypertension. "The Biotech Showcase is one venue to have the necessary face to face meetings with multiple stakeholders, from investors to pharmaceutical companies that are looking for novel platform technologies", states Joe GN Garcia MD, CEO and Founder of Aqualung Therapeutics. "We are confident this will be a highly productive meeting, considering the fact that we completely de-risked this asset including superb safety in our P1A study, coupled with the great progress we have made over the last 12 months."
The ALT-100 mAb targets extracellular NAMPT or eNAMPT, a master regulator of systemic inflammation and fibrosis that was identified by Dr. Garcia as a novel therapeutic target and major contributor to the severity of ARDS and other severe inflammatory diseases with organ fibrosis.
About Aqualung Therapeutics Corporation
Aqualung is an early-stage biotech immunotherapeutics company which has developed an anti-inflammatory therapeutic platform for patients with life-threatening unchecked inflammation. Founded in 2016 and led by a physician-scientist, Aqualung's science-driven approaches led to the identification of nicotinamide phosphoribosyltransferase (NAMPT) as a major contributor to the severity of potentially fatal inflammatory diseases. Aqualung Therapeutics has developed eNamptor™, a Next Gen platform comprised of: i) the humanized ALT 100 mAb, an eNAMPT-neutralizing monoclonal antibody; ii) eNAMPT-Plex, a plasma-based biomarker panel comprised of cytokines and eNAMPT, which predicts ARDS mortality; and iii) NAMPT-Gene, a genotyping assay that identifies individuals genetic variants that predispose to ARDS risk and death. In addition to ARDS and ventilator-induced lung injury, the pipeline of ALT-100 mAb indications currently includes radiation-induced injuries, intrauterine infections during pregnancy (chorioamnionitis), prostate cancer, pulmonary hypertension, autoimmune disorders (IBD, SLE) and both pulmonary and hepatic fibrosis (NASH). Each of these potentially fatal inflammatory conditions exhibits significant unmet medical needs for therapeutics to reduce morbidity and mortality. For additional information about the company, please visit www.aqualungtherapeutics.com.
Aqualung Therapeutics Corporation
www.aqualungtherapeutics.com
Tel: +1- 312-618-7337; +1-919-410-0504
Joe GN Garcia MD
email: skip@aqualungtherapeutics.com
Stan Miele
Email: stan@aqualungtherapeutics.com
SOURCE: Aqualung Therapeutics