Saturday, February 29, 2020 is Rare Disease Day. At the Arizona Legislature, SB1571 , sponsored by Senator Kate Brophy McGee, would expand Arizona's ability to screen newborns for two serious and too often deadly rare diseases, SMA and X-ALD so that they can be detected and treated early, providing there children with a better chance at healthier lives. The bill passed unanimously out of the Senate Health and Human Services Committee and is moving through the legislative process.
Rare Disease Day takes place on the last day of February each year.
The main objective of Rare Disease Day is to raise awareness amongst the general public and decision-makers about rare diseases and their impact on patients' lives.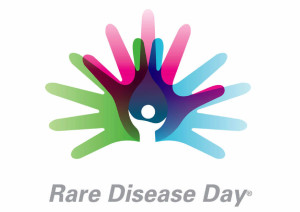 According to the NIH, in the United States, a rare disease is defined as a condition that affects fewer than 200,000 people. This definition was created by Congress in the Orphan Drug Act of 1983. Rare diseases became known as orphan diseases because drug companies were not interested in adopting them to develop treatments. The Orphan Drug Act created financial incentives to encourage companies to develop new drugs for rare diseases. The rare disease definition was needed to establish which conditions would qualify for the new incentive programs. There may be as many as 7,000 rare diseases. The total number of Americans living with a rare disease is estimated at between 25-30 million. This estimate has been used by the rare disease community for several decades to highlight that while individual diseases may be rare, the total number of people with a rare disease is large.