The Flinn Foundation hosted its annual bioscience event April 14 to share the impressive progress of Arizona's growing sector nearly two decades since the launch of Arizona's Bioscience Roadmap.
The virtual event featured a keynote address by Tom Osha of Wexford Science and Technology and a mix of live presentations and videos showcasing the innovative and growing bioscience ecosystem throughout Arizona, including Flagstaff, metro Phoenix, and the Tucson and Yuma regions.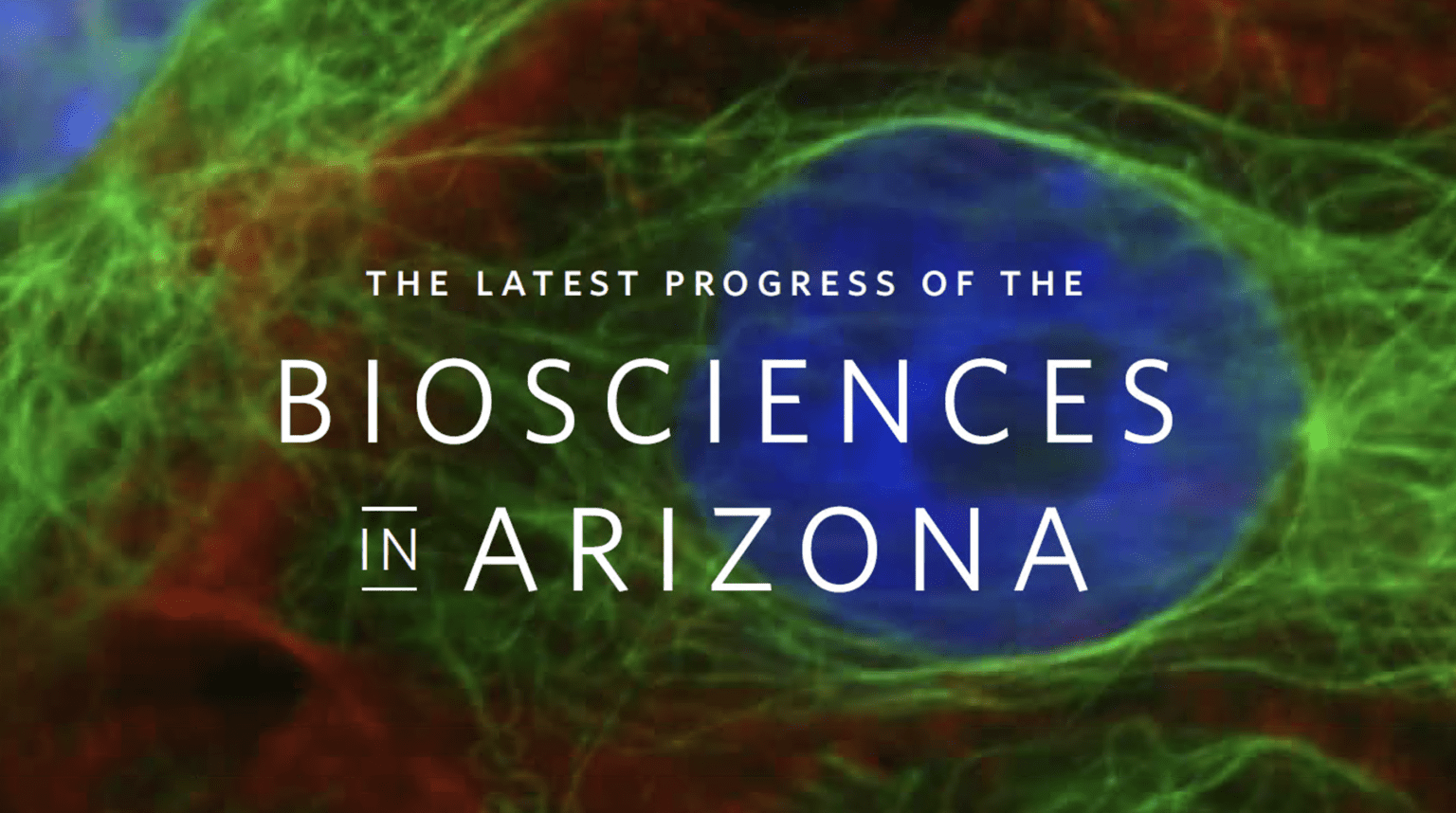 Eve Ross, chair of Arizona's Bioscience Roadmap Steering Committee, served as the emcee of the event, while Tammy McLeod, Ph.D., president and CEO of the Flinn Foundation, introduced the presentations, featuring the IDEA Tempe, Phoenix Biomedical, and Creighton Health Sciences Phoenix campuses, the University of Arizona, Northern Arizona University, Translational Genomics Research Institute, the Gowan Group, and other leading research institutes, incubators, and startup organizations.
"As we near the 20-year mark in our bioscience initiative, it's eye-opening to look at how we've developed into a robust industry cluster," Ross said.
Osha spoke about emerging trends in today's innovation environment throughout the country and world and the advantages held today by Arizona, which features a new Wexford facility—850 PBC—on the Phoenix Biomedical Campus in partnership with Arizona State University and the city of Phoenix.
Osha, who serves as board chair for the Global Institute on Innovation Districts, pointed to the overriding importance of talent development, facilitated by the presence of major research universities, and the need for such universities to provide a "front door" for companies to build relationships with research teams.
The Flinn Foundation has tracked bioscience data since the Roadmap began in 2002. The data is reported on a biennial basis and is next scheduled for release in April 2022.
Arizona's Bioscience Roadmap Progress Report: The Latest in Arizona Biosciences
PowerPoint Presentation
The Latest Progress of the Biosciences in Arizona (Brochure)