Axolotl Biologix Signs Exclusive Worldwide License for Protein Genomics' Elastatropin® to Drive Innovation in Regenerative Medicine Products for Wound Care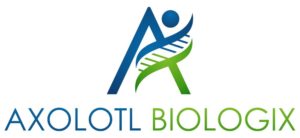 Axolotl Biologix, an innovator in regenerative medicine technologies that improve patient outcomes with less pain and lower costs, today announced that it has entered into an exclusive worldwide license agreement with Protein Genomics, Inc., for patents and manufacturing expertise for a biomimetic skin substitute that will accelerate the company's pipeline of treatment products for burn, surgical, trauma, and chronic wounds. The technology utilizes recombinantly-derived human tropoelastin (Elastropin®) to create a novel biomaterial to serve as a biomimetic skin substitute and acts as a delivery vehicle for human cells to a full thickness dermal wound.
Under the agreement, Axolotl Biologix is also acquiring Protein Genomics' research laboratory, housed in the Northern Arizona Center for Entrepreneurship and Technology (NACET) business incubator in Flagstaff, Arizona. The Acquisition will augment Axolotl's research and development capabilities driving the discovery of new regenerative technology that can be brought to market. Axolotl's CEO, Bob Maguire, noted, "We are excited about this combination on several levels. Protein Genomics will allow us to accelerate our product pipeline, significantly strengthen our regenerative research efforts, and ratchet-up our expected revenue ramp." Axolotl's President, Phillip Larson added, "Our next generation product line will focus on novel product solutions for wound repair by incorporating tropoelastin, the precursor protein to elastin, an important extracellular matrix protein found in many organs, including skin, and provides needed elasticity and tensile strength. These two characteristics lead to greater success in healing wounds, which create better patient outcomes. That's what Axolotl Biologix is all about."
Dr. Burt Ensley, the CEO of Protein Genomics, will Chair Axolotl's advisory board. Formerly of Amgen before founding Protein Genomics, Dr. Ensley brings tremendous knowledge, experience, and success with more than 21 patents and 30 peer-reviewed publications.
Scott Hathcock, President & CEO of NACET, noted the acquisition benefits the Northern Arizona region by keeping bioscience jobs in Flagstaff and adding Axolotl to the NACET portfolio of emerging companies. "We are focused on generating connections, capital and customers for our clients," he said. "This is another great example of the dynamic partnerships that are occurring between new companies to spur bioscience innovation and bring needed medical treatments to the market."
Preclinical results demonstrate that the biomimetic skin substitute can be used as a sole therapy or in combination with stem cells to offer superior results to the current clinical standard of care for the closure of full thickness dermal wounds.
There will also be three new patent filings by Axolotl in the very near future.
About Axolotl Biologix, Inc.
Axolotl Biologix, Inc., is a developer of innovative regenerative human cell and tissue medical technologies that is disrupting traditional painful and expensive treatment regimens for burn, surgical, trauma and chronic wounds. The company is rapidly building a portfolio of unique patented regenerative treatment products to improve patients' outcomes with less pain and lower costs. Founded in 2016 by Bob Maguire and Phillip Larson, Axolotl Biologix already has two products in production. AxoBioFluidTM, a cryopreserved liquid allograft, and AxoBioMembraneTM, an amniotic allograft membrane patch is targeted to advancing soft tissue repair, replacement and reconstruction. For more information, please visit the company's website at www.axobio.com.
About Protein Genomics, Inc.
Protein Genomics, Inc. is a Flagstaff, Arizona-based company that carries out research and development on sophisticated, high-performance biopolymers for applications in wound healing, tissue regeneration, dermal fillers, and personal care markets. For more information, please visit Protein Genomics' website at www.proteingenomics.com
Media:
602-334-1298