Kyle M. Wesley, M.S.E.
AZBio Board Member
Global Device Test Applications Engineering Manager
Medtronic Tempe Campus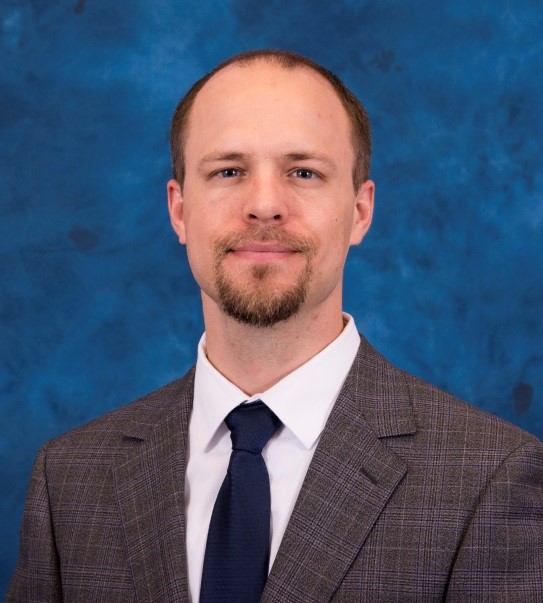 Kyle M. Wesley, M.S.E. is an Engineering Manager at the Medtronic Tempe Campus (MTC) where he leads a team developing test solutions for implantable medical devices in Product Development and Operations. These test solutions perform electrical inspection at manufacturing facilities around the world, ensuring the highest quality and reliability through the manufacturing process. Kyle is also the MTC representative for Medtronic's Advocacy Ambassadors program where he acts as the public policy liaison for MTC.
As a Medtronic Advocacy Ambassador, Kyle has a deep appreciation for public policy's impact to Medtronic, its people, and our greater society at both the local and federal levels. Kyle has made several advocacy trips to DC where he has met with Congressional members and staff regarding topics such as international trade, Medicare coverage for continuous glucose monitors, the Medical Device Tax, and the transition to a pay-for-value healthcare system.
As an engineer for over 13 years at Medtronic, Kyle has held several positions with a large breadth of responsibilities including product development and test, supplier management and audits, component engineering, integrated circuit development, and microelectronics failure analysis. He has also taught classes on microprocessors and programming.
Kyle is an Arizona native, born at Luke AFB, and has a strong desire to contribute to the advancement of Arizona's economy. Kyle holds a master's degree in Electrical Engineering from Arizona State University and was also a graduate of the ASU Barrett Honors College. Additionally, Kyle holds an Associate's Certificate in Project Management from the George Washington University.