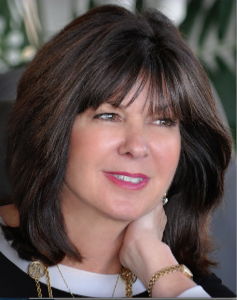 AZBio Board of Directors
MaryAnn Guerra, MBA

Chairman of the Board, CEO, and co-founder
MaryAnn Guerra, MBA was elected to the AZBio Board of Directors in November of 2015.
Ms. Guerra is Chairman of the Board, CEO, and co-founder of BioAccel. She is known for creating novel programs to accelerate the commercialization of technology from the lab into new business opportunities.
Ms. Guerra spent much of her career operating successful and progressive health, science, technology and start up businesses. Since the launch of BioAccel in April 2009, 15 companies have been successfully launched with products already commercially available in the US, Europe and Mexico. BioAccel has partnered with the City of Peoria to create the first medical device accelerator, embedding the BioAccel model into its operations to ensure positive economic impact.
In April 2015 BioAccel received an i6 Innovation Challenge Award, the first time any organization in Arizona received this grant. In 2012 BioAccel received the State Science and Technology Institutes' most Innovative New Initiative Award. Prior to founding BioAccel, Ms. Guerra served as President of TGen Accelerators, LLC and Chief Operating Officer, TGen. MaryAnn has also had an impressive career at the National Institutes of Health having held senior level positions, including: Executive Officer, National Heart Lung and Blood Institute and Deputy Director of Management & Executive Officer at the National Cancer Institute.
Ms. Guerra has received numerous awards for her work, including the being recognized as 2016 Arizona Business Leader, 2014 Phoenix Business Journal (PBJ) Business Leader of the Year Award, Arizona Business Magazine, 2014 Top 50 Most Influential Women Award, Arizona Hispanic Chamber of Commerce 2013 Woman of the Year and Arizona Business Magazine's 2013 "Fifteen" Women to Watch, the PBJ's "Top 25 Women in Business" award, as well as their "Power People" award; and the Girl Scouts "Women of the Future World Award". Ms. Guerra was selected as a member of the Charter 100 Women's Leadership Group, is a Board member of AZ Bio and the Mollen Foundation, a Commissioner of the Arizona Skill Standard Commission and on the Advisory Board of ASU School of Biomedical Engineering. Ms Guerra also serves as a Board member of Nasseo, Yolia Health, Omni Biocueticals and Aesthetics BioMedical. Ms. Guerra holds an undergraduate degree from The Ohio State University and an MBA from George Washington University in Science, Innovation and Commercialization.