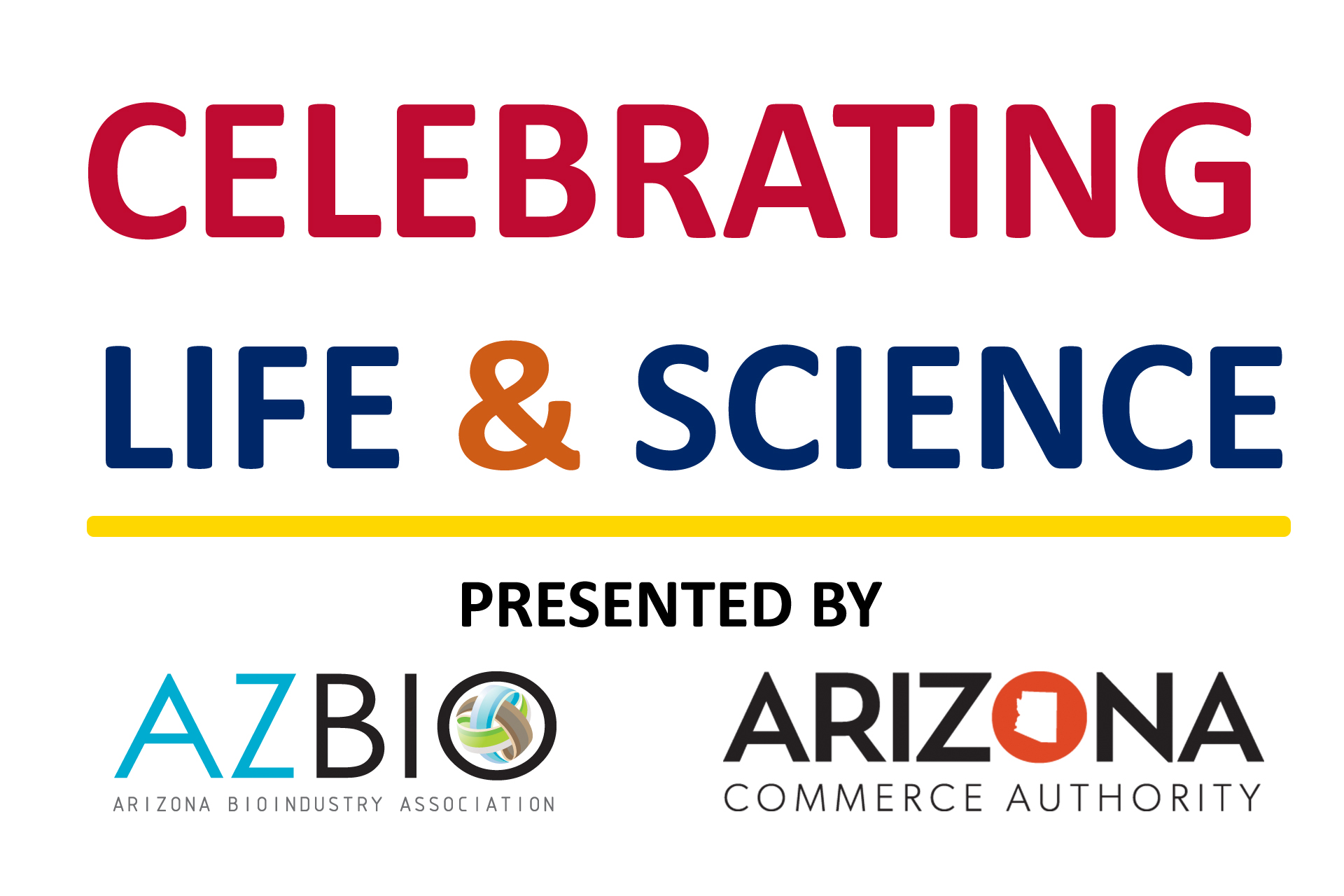 CELEBRATING LIFE & SCIENCE
A Special Broadcast Event on September 16, 2020
More Details Are Coming Soon. Please register so that we can provide updates as they become available..
We're Celebrating Arizona's Educators, Innovators,Companies, and Frontline Workers.
---
Every year, since 2005, hundreds of people have come together as AZBio honors leaders from across the state of Arizona that illustrate the depth, breadth, and expertise of our bioscience industry.
Now, in 2020, COVID-19 is requiring all of us to do things in new ways.
Join us for a special broadcast event to celebrate health heroes from all walks of life who are stepping up in 2020
and to honor the…
AZBio Pioneer Award for Lifetime Achievement
Jeffrey Trent Ph.D., F.A.C.M.G.
Arizona Bioscience Company of the Year
BD Peripheral Intervention
Jon W. McGarity Bioscience Leader of the Year
Joshua LaBaer, MD, Ph.D., Arizona State University
Public Service Award Honoree
Arizona's Front Line Workers
Arizona Bioscience Researcher of the Year
Rosa Krajmalnik-Brown, Ph.D., Arizona State University
Michael A. Cusanovich Bioscience Educator of the Year
Carl Yamashiro, Ph.D., , Arizona State University
AZBio Fast Lane Award Honorees
FABRIC
GenoSensor Corporation
Systems Oncology
AZBio Supporters
They support us so that we can support you.