Grant Supports Beacon's Efforts to Develop Point of Care Screening Tests To Help Reduce Colorectal Cancer Disparities In Minorities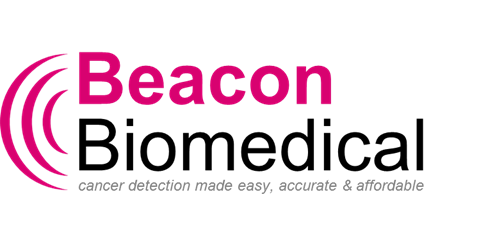 Beacon Biomedical, Inc., a privately held company focused on developing patient friendly cancer screening test has been awarded a Small Business Innovation Research (SBIR) Phase I Grant by the National Institutes of Health.  Funded by the National Institute of Biomedical Imaging and Bioengineering (NIBIB), the grant aims to develop and validate an easy, accurate and affordable test to make colorectal cancer screening easier for patients and reduce colorectal cancer disparities in minority populations.
Colorectal Cancer and Early Detection
According to the American Cancer Society (ACS), colorectal cancer is the third most commonly diagnosed cancer and the second leading cause of cancer deaths in U.S. with 132,000 new cases and nearly 50,000 deaths expected in 2015.  Tragically, the majority of these deaths are preventable with regular screening as current tests can help prevent colorectal cancer from occurring in the first place and the 5-year survival exceeds 90% when the cancer is detected early.
According to Don Weber, Beacon Biomedical's CEO, "Current screening tests are extremely effective, but only when patients use them".  The problem, according to Mr. Weber, Is that patients find invasive tests, like colonoscopies, or fecal based tests, like fecal immunochemical tests or Exact Sciences' Cologuard, painful, disgusting, embarrassing, unaffordable or just inconvenient.  As a result, roughly 30 million people go unscreened every year.  Weber says; "Our singular focus is providing patient friendly tests as an alternative means to increase screening participation, which in turn will help reduce both colon cancer mortalities and associated systemic health care costs."
According to Randy Grimes, Beacon Biomedical's COO, "We are developing a highly accurate and affordable test that uses a single finger prick of blood to detect the presence of undiagnosed colorectal cancer in less than 10-minutes during a primary care visit.  Our tests are being designed from the outset to be accessible to all in order to improve cancer screening compliance, detect cancer and per-cancerous polyps early and, in turn, save more lives."
According to Mr. Grimes, this also means paying attention to the populations that need these new tests the most.  In the U.S., African Americans men and women experience a disproportionate high colorectal mortality rate due to a combination of their higher incidence, lower screening participation and more aggressive tumors compared to other ethnicities.  As such, developing an easy, affordable and highly accurate blood test to help increase screening rates and reduce the colon cancer disparity in this patient population is a key focus for the company and their efforts with NIBIB.
About Beacon Biomedical, Inc.
Beacon Biomedical, Inc. is a privately held assay development and medical device company focused on developing and commercializing easy, accurate and affordable colorectal, breast and lung cancer screening solutions.  Beacon has secured the exclusive worldwide rights from the NIH for the detection and quantification of a signaling protein called Cripto-1 (i.e. teratocarcinoma derived growth factor-1) that has demonstrated the ability in multiple independent studies to differentiate colorectal cancer (CRC) from healthy controls at 100% sensitivity and 95% specificity in blood-based samples. Additional information about Beacon Biomedical is available at  www.beaconbiomedical.com.
Source: Beacon Biomedical
###
Contact
Donald F. Weber, Beacon Biomedical, Inc.
weberd@beaconbiomedical.com |  (480) 628.2796