Two bills to create a healthy investment environment for biotech startups passed the House late May 30 with overwhelming bipartisan support. The legislation was also supported by the Biotechnology Innovation Organization (BIO).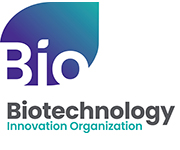 "One of the great challenges early-stage biotech companies face is raising the millions of dollars necessary to fund their research and development, which can stretch over more than a decade before they can bring a product to market," said David Lachmann, BIO's Senior Director for Federal Government Relations. "Creating a healthy investment environment for this cutting-edge research has long been a priority for BIO."
What the legislation does
H.R.2792, the Small Entity Update Act, which was passed on May 30, 367-8, was introduced by Reps. Ann Wagner (R-MO) and James Himes (D-CT). The bill would compel the U.S. Securities and Exchange Commission (SEC) to conduct a study, followed by a rulemaking consistent with the results of the study, every five years. This rulemaking will include defining the term "small entity" under the Regulatory Flexibility Act.
This bill would "ensure that regulatory relief available to small startups reflected the realities of those companies," according to Lachmann. "This is especially important for biotech startups which require more time to test their products and face other challenges other businesses do not."
The other legislation passed on May 30, by 309-67, was H.R.2796, the Promoting Opportunities for Non-Traditional Capital Formation Act, was introduced by the House Financial Services Committee's senior Democratic member, Maxine Waters (D-CA).This bill would require the SEC's Advocate for Small Business Capital Formation to provide educational resources and host events to promote capital-raising options for underrepresented small businesses and businesses in rural areas.
What's next
The legislation will go to the Senate, where the bipartisan support in the House bodes well for eventual passage. BIO will be working to support this passage, according to Lachmann.
He explained, "BIO has been working with Members of Congress to enact reforms to reduce costly regulatory burdens and help draw new investment to these cutting-edge innovators."
SOURCE: https://bio.news/federal-policy/bio-house-senate-biotech-bills-startups-small-business-investment/