Add to iCal Calendar
Date/Time
Date(s) - 7 Sep 2018
8:00 AM - 5:00 PM
Location
Desert Willow Conference Center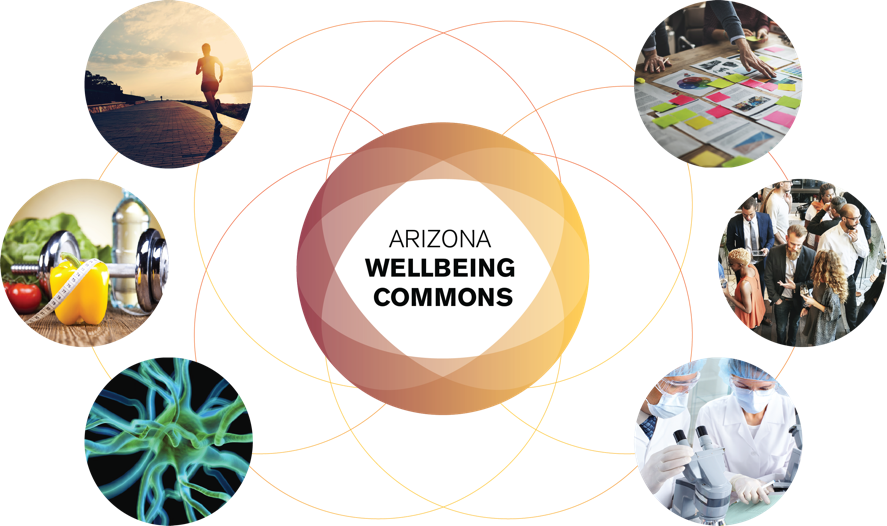 2018 Arizona Wellbeing Commons Annual Conference
Welcome to registration for the 2018 Arizona Wellbeing Commons Annual Conference! Please join colleagues from across Arizona in Phoenix on Friday, September 7, 2018, at the Desert Willow Conference Center. This is a one-of-a-kind conference for the state's researchers, practitioners, policymakers, advocates, clinicians, and community partners working in wellbeing, from molecules to society. The focus will be on identifying collaborative opportunities to pursue in the next year. Your participation is important!

Keynote: Joe Palca, Science Correspondent for NPR
Joe Palca is a science correspondent for NPR. Since joining NPR in 1992, Palca has covered a range of science topics — everything from biomedical research to astronomy. He is currently focused on the eponymous series, "Joe's Big Idea." Stories in the series explore the minds and motivations of scientists and inventors.
In October 2009, Palca took a six-month leave from NPR to become science writer in residence at the Huntington Library and The Huntington Library, Art Collections, and Botanical Gardens.
Palca has won numerous awards, including the National Academies Communications Award, the Science-in-Society Award of the National Association of Science Writers, the American Chemical Society James T. Grady-James H. Stack Award for Interpreting Chemistry for the Public, the American Association for the Advancement of Science Journalism Prize, the Victor Cohn Prize for Excellence in Medical Writing, the Association of Independent Research Institutes Public Service Award, Pomona College Blaisdell Distinguished Alumni Award, the American Association of Engineering Societies Engineering Journalism Award, and the Robert Fletcher Award.
With Flora Lichtman, Palca is the co-author of Annoying: The Science of What Bugs Us (Wiley, 2011).
Palca comes to journalism from a science background, having received a Ph.D. in psychology from the University of California at Santa Cruz where he worked on human sleep physiology.
Friday, September 7, 2018
8:00 a.m. – 5:00 p.m.
Desert Willow Conference Center
4340 E Cotton Center Blvd
Phoenix, AZ 85040
Please RSVP by Tuesday, September 4th

Questions or special needs: Kim Fields | Program Manager, Research, Arizona State University, Knowledge Enterprise Development, Operations, kim.fields@asu.edu, (480) 965-2186