Add to iCal Calendar
Date/Time
Date(s) - 24 Apr 2020
3:00 PM - 4:00 PM
Location
Virtual Event
AZBio Virtual Town Hall
with Congressman David Schweikert
Date: Friday, April 24, 2020
Time: 3:00 PM – 4:00 PM MST/AZ

Access information for this virtual meeting will be provided in your email confirmation.
Join is to get the latest updates on the federal response to the current health emergency and associated economic impacts.
We look forward to having you join us and for you to be able share examples of your life saving and life changing innovations with Congressman Schweikert.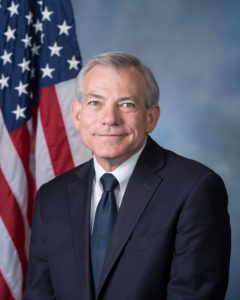 Congressman David Schweikert is serving his fifth term in the United States Congress. He holds a seat on the Ways and Means Committee, having previously served on the Financial Services Committee. He also sits on the bicameral Joint Economic Committee, serving as the Senior House Republican Member, Co-Chairs the Valley Fever Task force with House Minority Leader Kevin McCarthy, is the Republican Co-Chair of the Blockchain Caucus, Co-Chair of the Tunisia Caucus, and Co-Chair of the Tele Health Caucus.
Among his legislative accomplishments, David was instrumental in authoring and passing H.R. 6 the SUPPORT for Patients and Communities Act and the JOBS ACT into law. David included a bill for H.R. 6, also commonly referred to as the 'Opioid Package', to establish a prior authorization standard in Medicare. This bill was signed by the President in 2018. The JOBS Act was signed by the President in April 2012. David has also been a key player in both Healthcare and Financial Services. In November of 2017 David's legislation, H.R. 1585, was passed unanimously through the House expanding the definition of "accredited investor" to include professional experts, bringing in
a larger number of sophisticated investors into the marketplace. He also played a major role in the healthcare discussions of 2017 with his amendment Establishing a Federal Invisible Risk Sharing Program.
A national leader on tribal policy, David draws on a unique background working with Arizona's tribal communities on important priorities.
As a strong advocate for efficiencies in the 21st Century economy, David collaborates with entrepreneurs and innovators in Arizona and around the world on ways to increase trade and drive economic growth. David has long championed technological innovations as the solution to the problems of overburdensome government regulations.