Add to iCal Calendar
Date/Time
Date(s) - 17 May 2023 until 19 May 2023
7:00 AM - 5:00 PM
Location
Barrow Neurological Institute - Goldman Auditorium & Sonntag Pavilion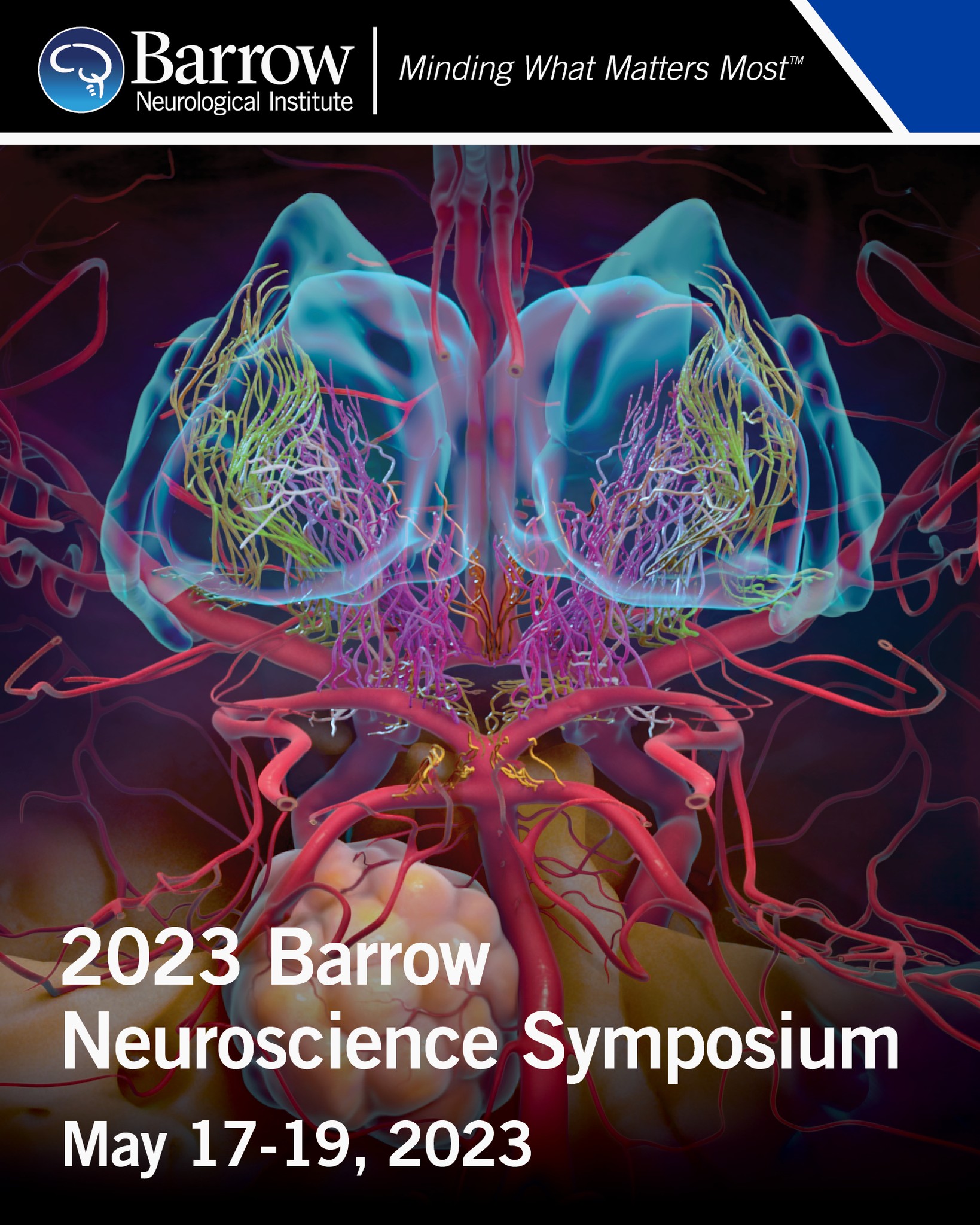 Join us at this three-day course to learn about the latest in #neuroscience, from the laboratory to the clinic to the operating room. This event is designed for medical professionals working in the neurosciences.
Date and Location
In Person
Wednesday – Friday, May 17-19, 2023
Goldman Auditorium & Sonntag Pavilion
Barrow Neurological Institute
2910 North 3rd Avenue
Phoenix, Arizona 85013
See the agenda and register here: https://bar.rw/3z0LcYR
Purpose: This course is designed to advance the knowledge and practice of medicine in neuroscience through basic and clinical research, education of medical professionals, and innovation.