Add to iCal Calendar
Date/Time
Date(s) - 21 Sep 2021
8:00 AM - 9:00 AM

Health Economics Part 1: Health Economics & How to Price a Product
Tuesday September 21st, 2021   08:00 – 09:00 AM
Featured Speaker:
Dr. Ivo Abraham, PhD, RN – Professor of Pharmacy Practice and Science, University of Arizona College of Pharmacy
Session Lead: Joan Koerber-Walker
Please join us for an overview of Health Economics and why it is important for early stage companies to perform health economic evaluations of their products. 
What are the elements that go into product pricing?

How do you position a product into the payment chain?

What are the factors and trade offs when pricing your product?
About Our Speaker:
Ivo Abraham, PhD, RN
Professor, Pharmacy Practice and Science –
University of Arizona College of Pharmacy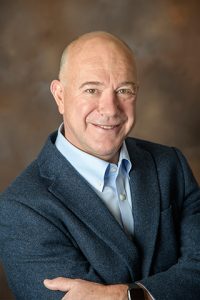 Ivo Abraham is a professor (part-time) in the Department of Pharmacy Practice. He has also served on the faculty of Case Western Reserve University (Cleveland, Ohio), University of Virginia (Charlottesville, Va.), and (part-time) Katholieke Universiteit Leuven (Leuven, Belgium); and as visiting professor at Universiteit Maastricht (Maastricht, The Netherlands), University of Florida (Gainesville, Fla.), Rijksuniversiteit Groningen (Groningen, The Netherlands), University of Pennsylvania (Philadelphia, Penn.), and Chang Gung University (Kwei-Shan Tao-Yuan, Taiwan).  He has lectured, consulted, and conducted research throughout the Americas, Europe, the Asia-Pacific region, and Africa. Being part-time, he divides his time between the University of Arizona and Matrix45, a biopharmaceutical research and consulting company, where he serves as chief scientist.
For the past decade or so, Dr. Abraham's research has focused mainly on clinical outcomes and effectiveness research, in particular how variability in (drug-centric) treatment regimens is associated with variability in patient outcomes. However, instead of merely evaluating effectiveness (does the treatment work?), the work of his research group addresses the equally important questions of when does the treatment work (and when not), what influences whether the treatment works, why does the treatment work in some patients but not in others, why does the treatment work with some clinicians but not with others, why is the treatment tolerated by some patients but not by others, and how much of patient outcomes is related to patient vs. clinician or treatment center?  In this process, his group uses a comprehensive framework of treatment patterns and outcomes assessment, vulnerability profiling, hierarchical modeling, (non-)responder analysis, and pharmacovigilance and drawing methodologies and statistical models from other disciplines into biomedical research.
More recently, frustrated by the abundance of evidence but clinicians' persistent low adoption of evidence-based guidelines, he and his colleagues started examining how practicing in accordance with evidence-based guidelines is directly associated with patient outcomes.
He has (co-)authored 260+ articles and 60+ chapters, and has (co-)edited 29 books, monographs, and journal issues. Since 1984, his research has been funded by federal funding agencies, foundations, and corporations.   He has served as appointed ad hoc reviewer for the NIH, the NIMH, and the AHRQ. He currently serves as an expert adviser to the Innovative Medicines Initiative, a joint 2 billion euro undertaking of the European Union and the biopharmaceutical industry to stimulate innovation in human therapeutics.
His educational and scientific honors and awards include an Invitational research fellowship from the Japan Society for the Promotion of Science (2007-2008), which he conducted at Hyogo University and Aomori University.