Add to iCal Calendar
Date/Time
Date(s) - 4 Oct 2021
5:30 PM - 6:30 PM

Join us to kick off Arizona Bioscience Week.
Leading Women: Biotech and Beyond.
A stimulating conversation with some of biotech's leading women.
Date: Monday, October 4, 2021 Time: 5:30 PM – 6:30 PM
Location: Zoom
This is a free community event. Registration is required.

2021 Leading Women Panelists:
Helen Goldstein | Perkins Coie LLP (Moderator)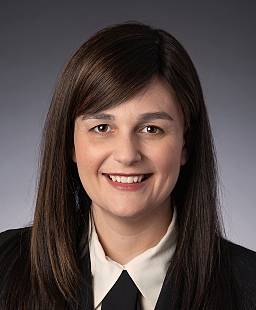 Helen Goldstein focuses on corporate law, mergers and acquisitions, and securities. She maintains a general cross-industry practice, but has experience advising companies that transact in highly regulated or intellectual property rich environments such as the pharmaceutical industry.
Her work at Perkins Coie focuses on Corporate & Securities, Emerging Companies & Venture Capital Law, and Technology Transactions & Privacy Law with companies in the Healthcare, Biotechnology & Pharmaceutical industries.
She is a graduate of the Arizona State University, Sandra Day O'Connor College of Law, J.D., magna cum laude and University of Nottingham, LL.B., with honors. Learn more about Helen
Jennifer K. Barton, PhD, The University of Arizona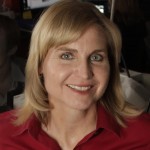 Jennifer Barton, PhD Is the director of the BIO5 Institute at the University of Arizona. BIO5 is celebrating its 20th Anniversary in 2021. Dr. Barton is known for her development of miniature endoscopes that combine multiple optical imaging techniques, particularly optical coherence tomography and fluorescence spectroscopy. She evaluates the suitability of these endoscopic techniques for detecting early cancer development in patients and pre-clinical models. She has a particular interest in the early detection of ovarian cancer, the most deadly gynecological malignancy. Additionally, her research into light-tissue interaction and dynamic optical properties of blood laid the groundwork for a novel therapeutic laser to treat disorders of the skin's blood vessels. She has published over 100 peer-reviewed journal papers in these research areas. Dr. Barton has served as a member of the AZBio Board of Directors since 2014. Learn more about Jennifer
Anvita Gupta, AINovo™ Biotech, Inc.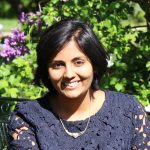 Anvita Gupta is CEO of AINovo™ Biotech, Inc. Anvita has more than nine years of experience in artificial intelligence domains, including generative modeling, computer vision, and natural language processing for genomics, proteomics, and drug design for global academic labs at Stanford University, Harvard Medical School, and ETH Zurich. In 2015, Anvita was invited to present her research on AI for drug discovery to President Obama at the White House, and presented the applications to the Ebola pandemic at the White House Ebola Innovators Conference hosted by USAID and OSTP. Her research in generative modeling and protein design has been published in journals such as Wiley's Molecular Informatics and Nature Machine Intelligence, and she has delivered talks at international conferences including ICML, ISMB, BIO, TEDx Redmond, and the ITC International Conclave. Anvita received her M.Sc and B.Sc with honors in Computer Science from Stanford University specializing in Artificial Intelligence and Biocomputation.
Cathy Langham | Langham Logistics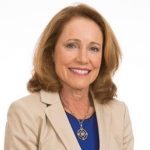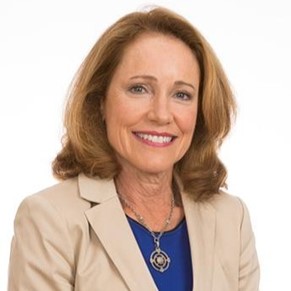 Cathy Langham opened trucking and air freight franchises 3 years out of college, then sold them and co-founded Langham Logistics, Inc. with her sister and brother. Langham is now a $55+ million global transportation and warehousing business with 180 employees and distribution facilities across the United States. Ms. Langham shares her logistics expertise with business leaders in industries including pharmaceutical, food and beverage, automotive, and other sectors with complex supply chains. Cathy is the logistics company's President and CEO and spends much of her time focused on strategic direction, customer relationships, and civic leadership. Cathy joined the AZBio Board of Directors in January of 2021. Learn more about Cathy
Kathryn Sykes, PhD, Calviri, Inc.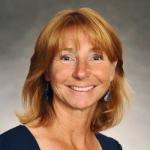 Kathryn Sykes, PhD is Vice President, Research & Product Development at Calviri, Inc. The company's mission is to provide affordable products worldwide that will end deaths from cancer by combining a unique, highly immunogenic source of neoantigens with a peptide array platform. Calviri will develop new diagnostic and therapeutic products, and then preventative vaccines that will stop cancer from starting.
Kathryn Sykes has decades of experience inventing and developing innovative molecular, genetic and biochemical technologies to manipulate the immune system towards better health. She grew the labs at HealthTell and served as V.P. of Research. Previously, she was a professor in the School of Life Sciences at the Biodesign Institute at Arizona State University. At the University of Texas Southwestern Medical School she pursued technologies that became the basis of a Texas biotechnology company, ultimately acquired by Macrogenics. Dr. Sykes received her B.S. in Biology and Economics from Duke University and her Ph.D. in Biochemistry and Genetics from Duke University Medical Center.