Add to iCal Calendar
Date/Time
Date(s) - 3 Nov 2018
9:00 AM - 1:00 PM
Location
Desert Willow Conference Center

You are invited!
Please join us for "Living Strong with Crohn's & Colitis"- an IBD patient education event in Phoenix on November 3rd at the Desert Willow Conference Center, 4340 E Cotton Center Blvd, Phoenix, AZ 85040.
Seating is limited – get your ticket here today!
Speakers will cover topics such as Top Ten Errors in IBD Management, Understanding Medication Access, Optimizing Drug Therapies, and more. Food is provided, so come one come all!
Contact Karishma Pursel at kpursel@crohnscolitisfoundation.org.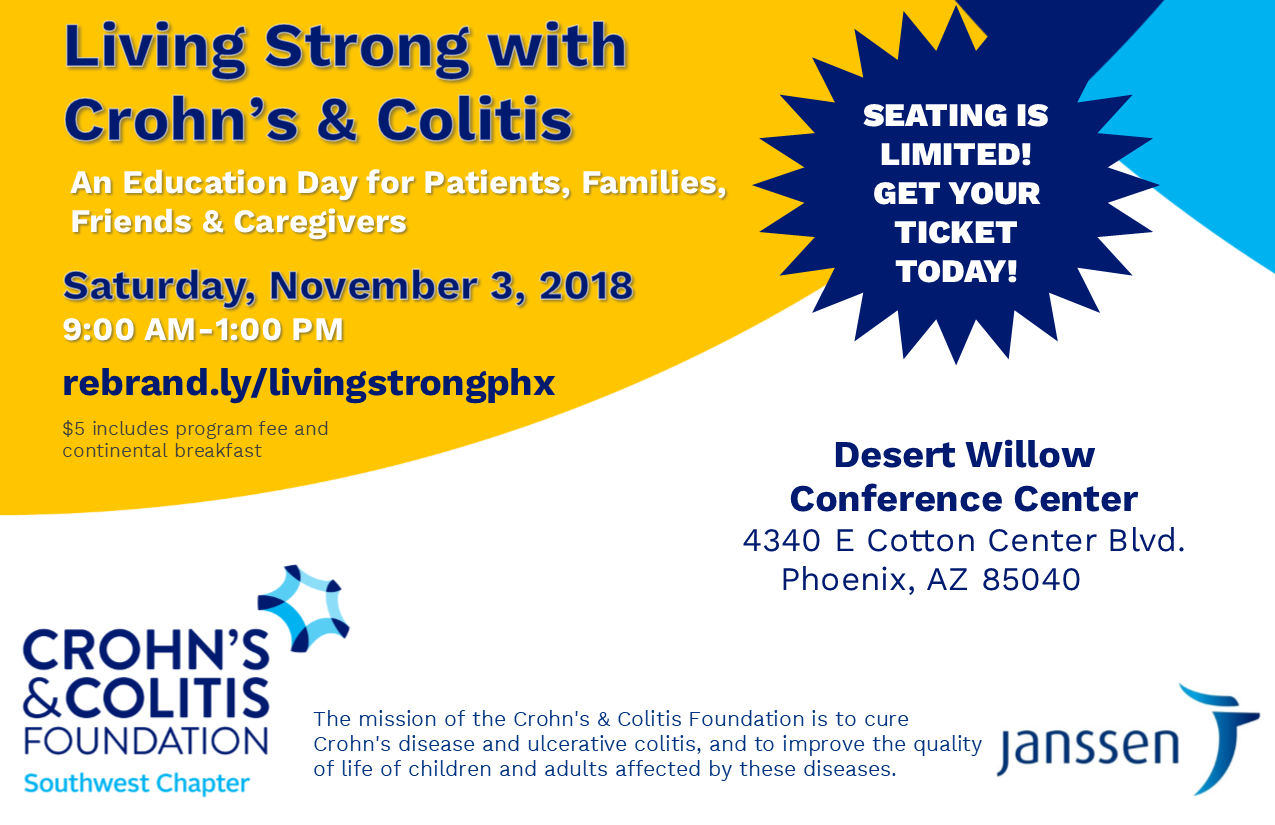 Need Help?
Contact our IBD Help Center: 888.694.8872 or www.crohnscolitisfoundation.org. For tips, sharing, and support from other people with Crohn's disease or ulcerative colitis, join our free Community site.
Our Mission
To cure Crohn's disease and ulcerative colitis, and to improve the quality of life of children and adults affected by these diseases.