Add to iCal Calendar
Date/Time
Date(s) - 7 Oct 2021 until 8 Oct 2021
8:00 AM - 5:00 PM

Seed & Series A VC Investor Conference
Now Accepting Applications! Deadline August 17th, 2021
This October, meet your future investors at UNMET Arizona! UNMET is a groundbreaking venture conference that enables founders and investors to connect. In 2020, UNMET conferences helped startups raise more than $150M and enabled over 1,500 investor connections.
UNMET is furthering its success through UNMET Arizona 2021, co-hosted by Arizona Commerce Authority and Stout Street Capital.
The conference will be held in-person on October 7-8 and is FREE for presenting companies to attend.
Founder Application Process: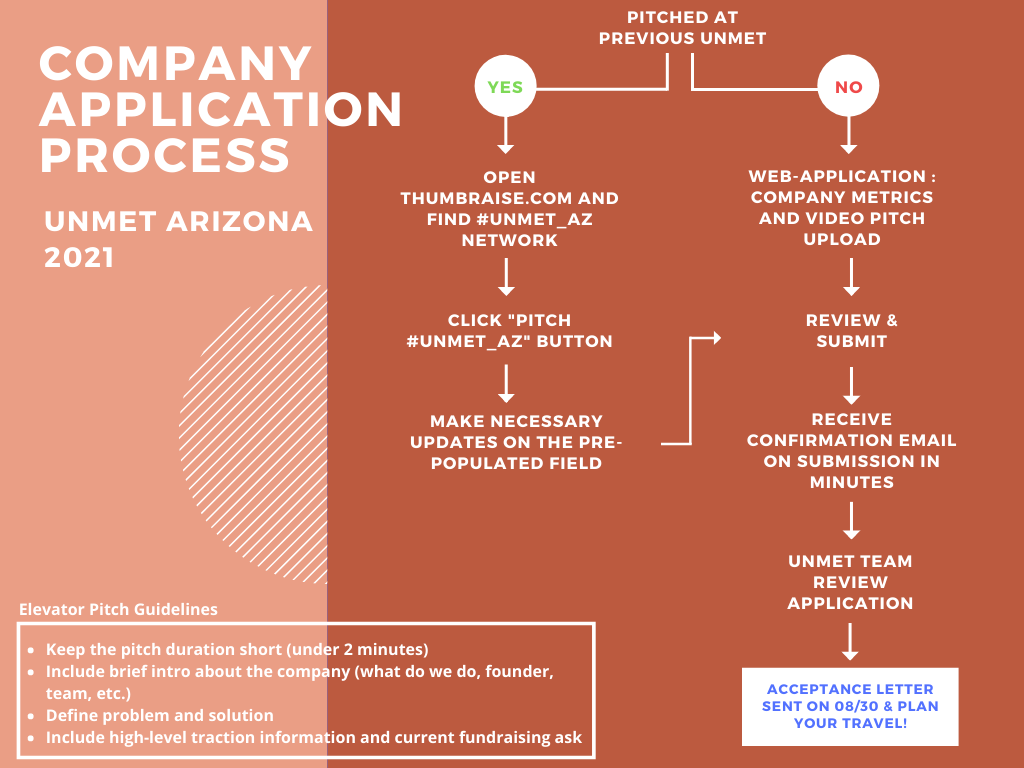 Investors can register for FREE here on or before September 2nd.
Powered by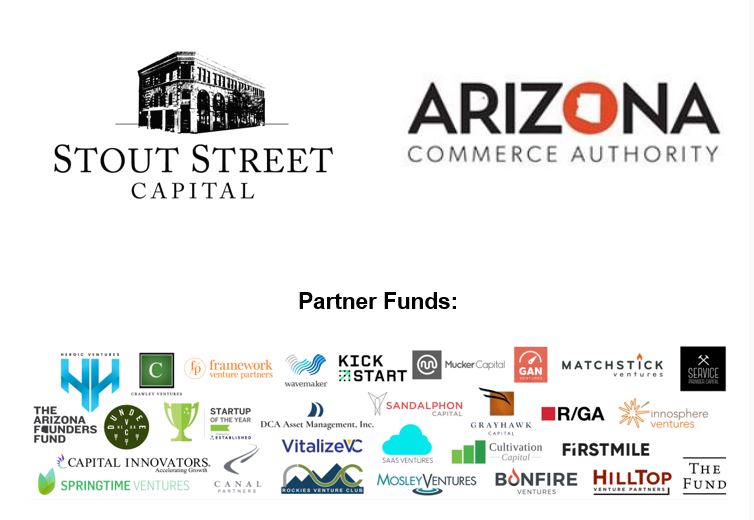 About Arizona Commerce Authority
The Arizona Commerce Authority (ACA) is the state's leading economic development organization with a streamlined mission to grow and strengthen Arizona's economy. The ACA uses a three-pronged approach to advance the overall economy: attract, expand, create – attract out-of-state companies to establish operations in Arizona; work with existing companies to expand their business in Arizona and beyond; and help entrepreneurs create new Arizona businesses in targeted industries. For more information, please visit azcommerce.com and follow the ACA on Twitter @azcommerceAbout Stout Street Capital
Stout Street Capital is a seed-stage fund that invests in underserved markets in the middle of the country. Stout Street sees an average of 5,000 deals per year and co-invests with more than 200 VCs around the country. The fund seeks to invest in early-stage companies focused on improving efficiency and generating bottom-line value in large, established sectors in the market.
Stout Street Capital is focused on improving the Series A/B-funding eco-system in the middle of the country. UNMET is one of its primary instruments, which allows companies located in the middle of the country to meet investors and attract capital.
Visit us at stoutstreetcapital.com and follow us on twitter @stoutstreetvc.

About UNMET Conferences
UNMET Conferences are geared towards attracting and coalescing venture capital to invest in companies located in under-served regions as there is a dire need for early-stage venture investments. UNMET Conferences enable each company to meet one-on-one with institutional investors. UNMET Conferences are structured to enable networking with not just investors but also with peers in order to foster development and collaboration between companies.Learn More
UNMET Arizona is set to attract 75 of the fastest-growing early-stage startups from Arizona and across the country. Presenting companies will have the opportunity to pitch their business ideas to more than 100 institutional Venture Capital investors. Selected presenting companies will receive a personalized one-on-one meeting schedule with interested investors on Oct. 8th.