TEMPE, Ariz., Aug. 29, 2023 /PRNewswire/ — GT Medical Technologies, Inc (GT MedTech), the innovators of GammaTile® Therapy, announced the addition of Jane Steen to its executive team as the company's Vice President of Marketing.
Ms. Steen has more than two decades of experience creating go-to-market strategies and successfully driving the adoption of disruptive medical technologies through powerful launch strategies. Her past leadership roles include Global Senior Marketing Director at Hologic and, more recently, General Manager and Senior Brand Director, Americas Myopia Management at CooperVision.
With her clinical background as a neurosurgery physician assistant, Ms. Steen brings unique insights on the needs of brain tumor specialists and their patients. Her passion for this field complements GT MedTech's purpose of improving the lives of patients with brain tumors. Given her proven track record of strategic commercialization and deep alignment with the company's mission, Ms. Steen was the ideal candidate for the VP of Marketing opportunity.
"I am delighted to welcome Ms. Steen to GT MedTech and look forward to her leadership driving the next phase of our growth," stated GT MedTech President Shane Brown. "Her neurosurgery background, clinician and patient insights, and vast experience in commercializing breakthrough medical devices will help propel and expand GammaTile Therapy adoption and utilization."
GammaTile Therapy is FDA-cleared to treat patients with newly diagnosed malignant brain tumors and patients with recurrent brain tumors. GammaTiles are bioresorbable collagen tiles embedded with radiation sources that start delivering immediately after tumor removal surgery, thereby preventing delays that can arise with traditional external beam radiation therapy.
"I am honored and privileged to join the GT MedTech leadership team and help the company further its mission to improve the lives of patients with brain tumors. Together, we will help raise awareness of GammaTile Therapy so that more patients with operable brain tumors can benefit from this innovative emerging standard of care," said Jane Steen, the newly appointed VP of Marketing. "Joining this mission-driven leadership team is an exciting opportunity to contribute my strategic commercialization skills while returning to my passion for helping neurosurgical patients. I look forward to collaborating with clinicians to promote GammaTile Therapy adoption and enable broader access to care."
Since its initial FDA clearance in 2018 for recurrent brain tumors and subsequent FDA clearance in 2020 for newly diagnosed brain tumors, GammaTile Therapy has helped more than 1,000 people with operable brain tumors.
About GT Medical Technologies, Inc. (GT MedTech)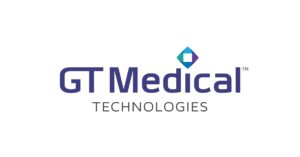 Driven to raise the standard of care and improve the lives of patients with brain tumors, a team of brain tumor specialists formed GT Medical Technologies. FDA-cleared GammaTile Therapy is a Surgically Targeted Radiation Therapy (STaRT) for patients undergoing brain tumor removal surgery of newly diagnosed malignant and recurrent brain tumors. This "one-and-done" treatment eliminates the need for one to six weeks of daily external beam radiation therapy, allowing patients to go about their daily lives without the burden of additional trips to the hospital or clinic for ongoing treatment. Since its full market release in the United States in March 2020, GammaTile has been offered in more than 95 hospitals, with more centers being added each month. For more information, visit www.gtmedtech.com and follow @GammaTile on Twitter and LinkedIn.
GT Medical Technologies Media Contact:
Lori Kagan
lkagan@gtmedtech.com
SOURCE GT Medical Technologies
https://www.prnewswire.com/news-releases/gt-medical-technologies-announces-jane-steen-as-vice-president-of-marketing-301911463.html