In Arizona, in America, and around the world, people are coming together to do their part to minimize the spread of COVID-19 (the Coronavirus). For Many of us, that means following the Social Distancing Guidelines. Some people cannot stay home. These people are working in essential industries like healthcare, public health, public safety, and people who are keeping our utilities operating, supplying food, medicines, medical devices, and more products and services we all need during this health emergency.
You may be asking yourself, what can I do to help? This page has been set up as a community resource to give you some ideas. It also contains links to accurate and updated information from the Public Health Teams who are working to help us all through this challenging time.
SIMPLE ACTS OF KINDNESS
If you are healthy and have time on your hands, here are some examples of things you CAN do and still be responsible about social distancing.
Stay Mentally Healthy - As the United States becomes increasingly shuttered in the face of a global pandemic, life goes on – but it looks very different than before. University of Arizona psychologist David Sbarra shares tips for how to take care of your mental health and support children and loved ones in an uncertain time. Learn more
Is there someone in your neighborhood who is working in the community during this emergency? Support the people who are supporting YOU.

Call, email, or text them

and offer to cut the grass, run errands, or offload other tasks that you can help with.
Do you know someone who needs to self-isolate because of illness, age or medical conditions that make it unsafe for them to be out and about? Call them, email them, text them or use video tools like FaceTime, Skype, and other video apps that are available on your phone, tablet or computer. Hearing a friendly voice and knowing that someone cares can make a big difference at this difficult time.
Chart Your Path - If you need to be out and about, chart your path. Write out a list of where you are going and what you need. Be efficient, take care of what you need to, and head back home. This will help you and everyone around you.
Inspire a Child - The SciTech Institue has created an educational resource page with a great selection of learning aids and activities. You can access it at http://scitechinstitute.org/2020-quarantine-resource-page/
Learn Something New: ASU for You is an approach to education that supports Universal Learners® with resources from a national research university — recognizing that to meet the needs of a rapidly changing, technology-driven world, people will need to access education and learning platforms throughout their lives.
Be Informed: Access accurate and up-to-date information from the organizations below.
---
Our Healthcare Workers and First Responders are our heroes.
They need our help during the COVID-19 Health Emergency with access to PPE!
Personal Protective Equipment (PPE) includes the protective clothing designed to protect our healthcare workers and the people they are helping from the spread of infection or illness. As COVID-19 spreads across the country and around the world, PPE is desperately needed.
AZ Apparel Foundation, a 501c3 public charity, has stepped up to meet this need by manufacturing PPE at the FABRIC incubator in Tempe.
Financial resources are needed so that they can add equipment that will allow them to scale up manufacturing and make a lot more PPE to protect our heroes.
Sew a Mask for Family, Friends or to Donate
Mask Pattern from Masks of Love WNC
Note: For personal use, These are NOT N95 masks.
SHARE ACCURATE AND UP-TO-DATE INFORMATION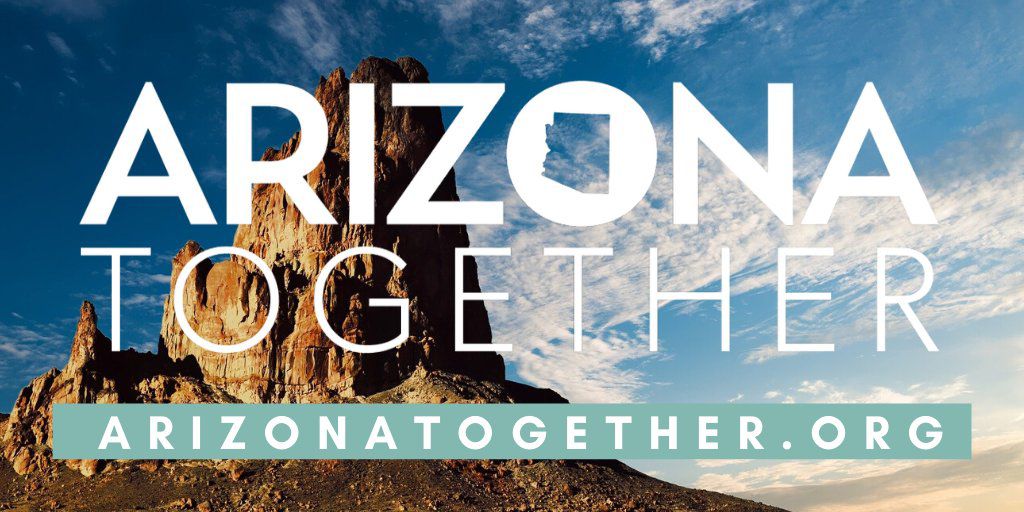 Established and maintained by the State of Arizona, this website provides a broad range of resources that can help you navigate the current health emergency. Learn more at ArizonaTogether.org
Wondering if you need to get tested?
Everyone does not need to get tested. Help our healthcare providers manage the process by knowing the facts and knowing when to ask for a test.
The CDC Website offers guidance on who may need to be tested for COVID-19. The CORONAVIRUS SELF- CHECKER is an online tool to help individuals determine if they need to get tested. This is NOT a diagnostic.
https://www.cdc.gov/…/2019-nc…/symptoms-testing/testing.html
---
The Senior Help Line is the 24-hour information and assistance resource and central intake of the Area Agency on Aging. There are many aging services available in Maricopa County, but seniors and their caregivers can become overwhelmed by the multitude of choices. The Senior Help Line can assist in navigating these resources.
Contact Us Today
Don't hesitate, call us anytime. You can call our 24-Hour Senior HELP LINE at 602-264-HELP (4357), Toll Free at 888-783-7500. For the hard of hearing and deaf, TEXT (520) 775-1899 SMS (Short Message Service). Information and assistance is available in both English and Spanish.
Below you will find a list of community organizations who are asking for your help.
Check them out and help if you can.
Donate Blood
The Coronavirus Emergency is impacting our blood supply. Giving Blood Is Safe. Blood drives are not "gatherings". FDA urges blood donations.
Learn more at the Vitalant website.
Learn more at the Red Cross website.
Do not donate if you are sick: Vitalant does NOT test for COVID-19
Help a Food Bank
Donate Money
Support the AZ Coronavirus Relief Fund: The AZ Coronavirus Relief Fund will provide financial support to organizations working to mitigate the impacts of COVID-19 in Arizona. Initially, the fund will focus on the following immediate needs:
Funding of Personal Protective Equipment (PPE) for frontline medical personnel.
Non-profit organizations that support the most vulnerable Arizonans through food banks, homeless shelters, domestic violence facilities, and other services.
Efforts to provide low-income students with technology enabling them to transition to online learning.
Learn more at ArizonaTogether.org. (Scroll down on the home page to the DONATE section.
United Way Worldwide has created the COVID-19 Community Response and Recovery Fund. This Fund supports communities struggling in the wake of the new virus, by supporting local United Ways and 211, the go-to information resource in times of crisis. Every year, 211 specialists answer 12 million requests by phone, text, chat and email to connect people with disaster, food, housing, utility, health care resources and more. There is no other network in the country with a similar pulse on America's needs. So far, some 20 statewide 211 operations have been activated, and 211 is working closely with health officials all over the country to provide accurate updates to the public.
If you are a community organization that would like to be listed on this resource page, please contact AZBio.