The convergence of the world's first human bioinks and the most advanced digital light processing (DLP)-based bioprinter for direct printing in multiwell plates will accelerate high-throughput manufacturing of advanced human tissues for cell culture, drug screening, therapeutics and regenerative medicine.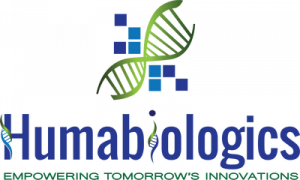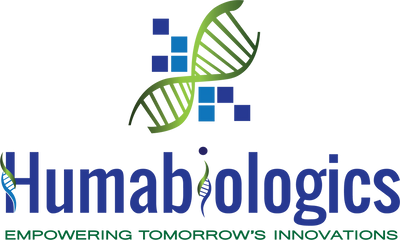 Press Release August 2, 2021
PHOENIX, Arizona & SAN DIEGO, California – Humabiologics, an industry leader in providing human-derived biomaterials for regenerative medicine, and Allegro 3D, an emerging 3D bioprinting company, are partnering to accelerate the development of tissue models for drug screening and regenerative medicine therapies.
Humabiologics develops and commercializes high quality and affordable human-derived biomaterials for translational regenerative medicine applications such as cell therapy, bioprinting, tissue & disease modeling, or drug screening. Allegro 3D offers STEMAKER the world first digital light processing (DLP)-based bioprinter, capable of printing functional tissue models in mere seconds directly in multiwell plates.
We are excited to partner with Allegro 3D to provide clinically-relevant human-derived biomaterials that allow for fabricating human tissue models for rapid drug screening", said Dr. Mohammad Albanna, CEO & Founder of Humabiologics. "Our off-the-shelf human bioinks complementing Allegro 3D's transformative bioprinting technology and we look forward to develop other bioink formulas through our partnership to support researchers who are looking for reliable alternatives to animal testing for drug discovery".
Allegro 3D's STEMAKERTM bioprinter creates a new paradigm for drug discovery, assay development, disease modeling, and regenerative medicine. It is one of the fastest and high resolution bioprinters, capable of producing live tissue constructs with intricate microscopic features, such as vascularized human liver tissues. Physiologically relevant tissue samples can be printed in seconds using the STEMAKER compared to hours by other traditional bioprinting platforms. When applied to high throughput combinatorial-screening platforms, Allegro 3D's STEMAKER has great potential to increase the efficiency of the drug discovery process and reduce the use of the unreliable animal models.
"Allegro 3D aspires to accelerate precision medicine with our rapid high-throughput bioprinters and a wide selection of bioinks", said Dr. Wei Zhu, CEO and Co-founder of Allegro 3D. "By partnering with Humabiologics, we are proud to be the first bioprinting company to provide total solutions for manufacturing clinically-relevant human tissues with human-derived biomaterials".
Collaborations between the two companies have demonstrated the excellent biocompatibility and printability of the human-derived bioinks on the STEMAKER bioprinting platform. The human-derived bioinks are available for ordering on Allegro 3D's website.
Humabiologics and Allegro 3D share the same mission to advance human healthcare with innovative bioprinting technologies and biomaterials. The joint force of the two companies will strive to provide transformative solutions to improve the efficiency and accuracy of drug discovery, provide predictive disease models, and develop patient-specific therapies.
About Humabiologics
Humabiologics is a regenerative medicine company founded by scientists and tissue industry experts to address the gap between the gift of donated human tissues and researchers. Learn more at https://humabiologics.com
About Allegro 3D
Allegro 3D offers the world's first digital light processing (DLP)-based bioprinter for direct printing in multiwell plates. With its rapid printing speed, the STEMAKER bioprinter enables direct in-well printing of tissue constructs for high-throughput assays and screening. Learn more at https://allegro3d.com
Contact:
Humabiologics, Inc
Dr. Mohammad Albanna, Founder & CEO
(312) 479 5199
Allegro 3D, Inc
Dr. Wei Zhu, Co-founder & CEO
(858) 997-7741