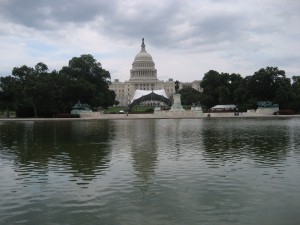 As the state affiliate of BIO (Biotechnology Industry Organization) AZBio supports many of BIO's positions on public policy and works with the national advocacy teams to provide information to our national delegations on key issues that affect bioscience and medical device companies across our state.  Click Here to learn more about the work that is being dones with BIO in Washington, D.C.
As a supporting organization of AdvaMed (Advanced Medical Technology  Association), AZBio also supports AdvaMed's positions on public policy.  Click Here to learn more about issues we are monitoring in the Medical Device sector.
Communication with our Congressional Delgations:
Medicare and ASP+6 (October 3, 2011)
Medicare Part B  (August 1, 2011)
Medicare Part D  (August 9, 2011)
Letter to Senate Leadership (Medical Device Tax) (July 18. 2011)
Comments provided for regulary review:
FDA 501K Comments (September 23, 2011)
Press & Digital Media
My View: Arizona's bio industry needs government support  (Premium Content via the Phoenix Business Journal)
 Want to Move Forward Faster?  Activate the collborative gene.