TUCSON, Ariz. (April 9, 2014) HTG Molecular Diagnostics, Inc., (HTG) today announced that Patrick Roche, Ph.D., has joined the company as Sr. Vice President for IVD Assay Development.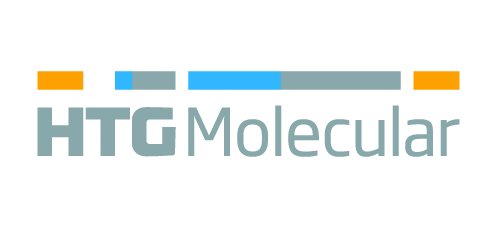 Dr. Roche joins HTG from Ventana Medical Systems/Roche Tissue Diagnostics where he served as Vice President of Translational Diagnostics and was responsible for interfacing with pharmaceutical partners in their development of targeted cancer therapeutics and facilitating the transition of biomarkers into companion diagnostics. Dr. Roche also led reagent product development at Ventana, launching over thirty in vitro diagnostic (IVD) products, including the FDA-approved c-Kit and HER2 tests.
Prior to his time at Ventana, Dr. Roche served as Director of the Immunohistochemistry Clinical Laboratory and Associate Professor of Pathology and Biochemistry-Molecular Biology for the Mayo Clinic. Dr. Roche has co-authored more than 120 peer-reviewed publications.
"We are delighted to have Dr. Roche on board as he brings a wealth of senior scientific and leadership experience for IVD companion diagnostic assay development," commented TJ Johnson, HTG President and CEO.
"I am very excited to be joining the HTG team. I look forward to leading the development of innovative multiplexed biomarker assays to improve patient care," said Dr. Roche.
About HTG:
Headquartered in Tucson, Arizona, HTG Molecular Diagnostics' mission is to provide simple, cost effective solutions for accurate RNA testing. In 2013 the company commercialized its Edge instrument platform and a portfolio of mRNA assays that leverage HTG's proprietary nuclease protection chemistry. The capability of the Edge System has been expanded to fully automate sample and targeted library preparation for next-generation sequencing.
Contact:
Kimberly Schmitz
(HTG Molecular) Communications Consultant, Spur Public Relations
Phone: 520-247-5778
Email: Kimberly@SpurPublicRelations.com
TJ Johnson
President / CEO
HTG Molecular Diagnostics
Phone: 520-547-2827 x130
Email: tjjohnson@htgmolecular.com