WASHINGTON, D.C. – The Advanced Medical Technology Association (AdvaMed) today announced that Stryker's Chairman and CEO Kevin Lobo has been named chairman of the AdvaMed Board of Directors for a two-year term.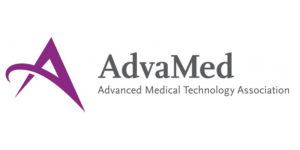 Since 2017, Lobo has served as chair of AdvaMed's Membership and Business Development Committee, helping drive membership growth nearly 10 percent and increasing member retention of the association's largest members to 96 percent over the course of his tenure. From 2015 to 2017, he chaired the association's International Committee and currently chairs AdvaMed's Industry Communications Committee. Lobo has been a member of the AdvaMed Board of Directors since 2012 and a member of the AdvaMed Board of Directors Executive Committee since 2014.
"I'm proud to be a part of the medical technology community, and I'm honored to chair this great trade association, which helps advance our work on behalf of patients and health care progress around the world," said Lobo. "The medtech ecosystem has never been more vibrant than it is today, with innovators delivering new treatments and cures at a rapid pace. AdvaMed plays a critical role in nurturing that ecosystem, and I'm excited to spearhead those efforts as chair."
During his chairmanship, Lobo plans to focus on increasing engagement with patient advocacy organizations; reinforcing the positive impact of the medical technology industry to patients and other relevant stakeholders; developing a more consistent, transparent and predictable pathway to approval and reimbursement for emerging medical technologies; and promoting diversity and inclusion within the medical technology industry.
"Kevin is a proven leader in the medtech industry and within our association," said Scott Whitaker, president and CEO of AdvaMed. "During his time on the AdvaMed Board of Directors, he's translated his passion for this industry into tangible results for our companies, their customers and the patients they serve. His leadership skills will benefit AdvaMed and this industry tremendously, and I look forward to working with him more closely in the coming years."
Lobo succeeds CVRx President and CEO Nadim Yared.
"Nadim's leadership has served AdvaMed incredibly well over the past two years," said Whitaker. "As our first chair from a smaller medtech company, he has brought a unique perspective on the challenges facing start-ups and emerging growth companies. His vision of the association as the convener for all stakeholders in our innovation ecosystem has helped expand AdvaMed's engagement into new areas and his impact will continue to be felt for years to come. On behalf of the entire association, I thank Nadim for his hard work, and I applaud his impressive record of accomplishments."
Among AdvaMed's accomplishments under Yared's leadership were:
Securing another two-year suspension of the medical device tax, saving the industry nearly $2 billion annually;
Successfully negotiating a fourth user fee agreement, ensuring continued improvements in the efficiency, transparency and predictability of the FDA review process;
The launch of AdvaMed's Value Frameworks to help members make the case for the value of medical devices and diagnostics;
Continued progress on key Medicare coverage and payment reform proposals;
Achieving significant regulatory reform in China and improved registration times in Brazil;
A comprehensive refresh of the AdvaMed Code of Ethics; and
Acquisition of The MedTech Conference operation and staging the association's largest and most successful event ever in Philadelphia in 2018.
AdvaMed also announced new committee and Board chairs for 2019-2021. A complete list is available here.
---
The Advanced Medical Technology Association (AdvaMed), is a trade association that leads the effort to advance medical technology in order to achieve healthier lives and healthier economies around the world. AdvaMed's membership has reached over 400 members and more than 80 employees with a global presence in countries including Europe, India, China, Brazil, and Japan. AdvaMed's member companies range from the largest to the smallest medical technology innovators and companies.The Association acts as the common voice for companies producing medical devices, diagnostic products and health information systems.