Economic estimates show a new University of Arizona Health Sciences center will positively impact job growth and enhance incomes and tax revenues.
The Center for Advanced Molecular and Immunological Therapies will provide staff, facilities, support and services to advance precision medicine while anchoring a biosciences innovation hub on the Phoenix Bioscience Core.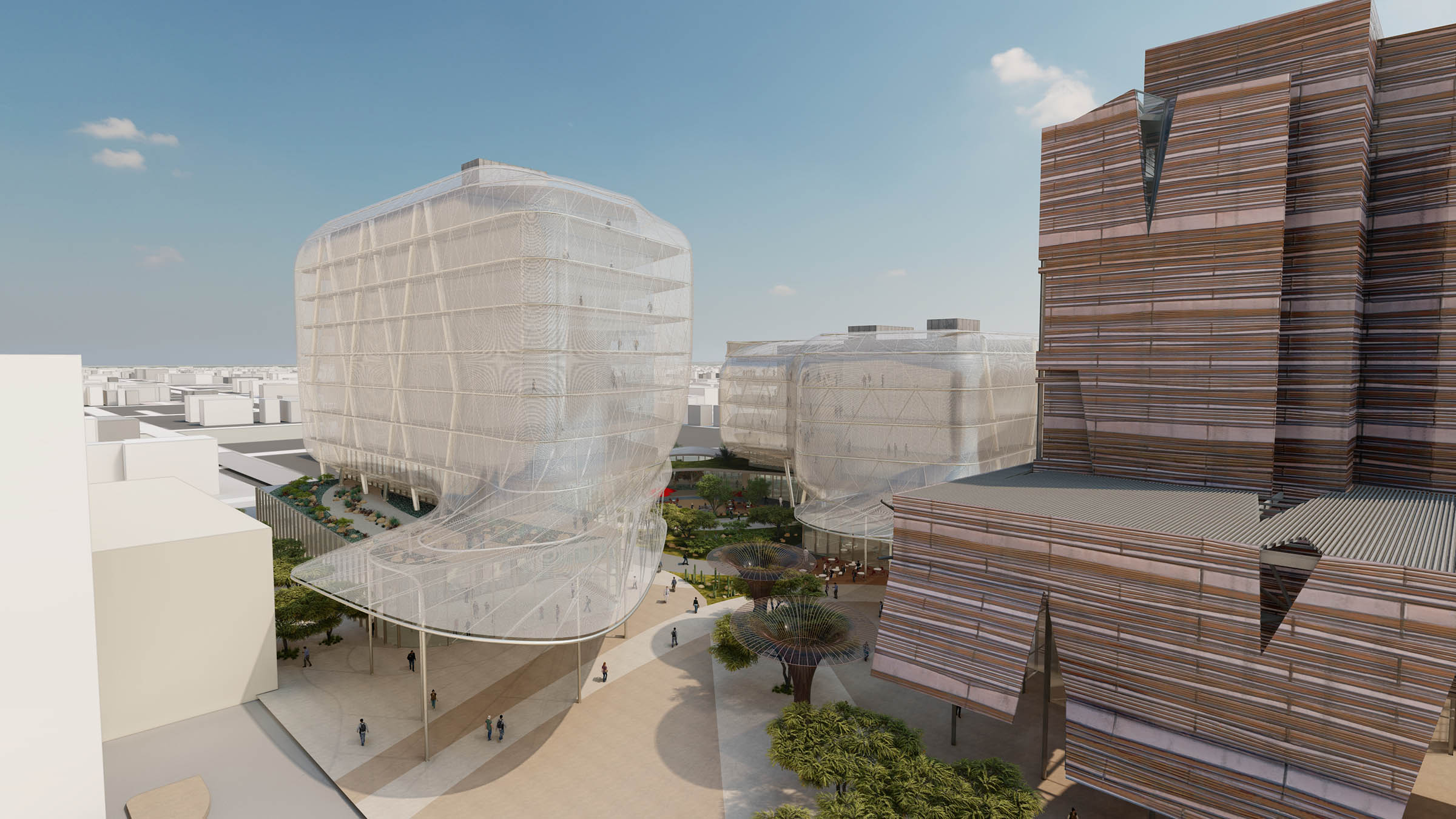 Arizona could see a significant return on investment from the University of Arizona Health Sciences Center for Advanced Molecular and Immunological Therapies with economic gains as high as $4.8 billion, according to an analysis by Rounds Consulting Group, of Tempe, Arizona.
Economic impact estimates show a return on investment of 2.5-to-1 within 10 years, with CAMI attracting more than 150 companies to greater Phoenix and at least 7,500 new bioscience-related jobs and 13,000 supporting jobs. Economic activity in Arizona would increase by at least $3.9 billion, with an increase in wages of more than $1.8 billion, and at least $430 million in new state tax revenue and $140 million in local tax revenue.
"There are several science innovation centers around the country, and they are known to produce significant economic and fiscal impacts for their regions," said Michael D. Dake, MD, senior vice president for the University of Arizona Health Sciences. "We are confident the Center for Advanced Molecular and Immunological Therapies will do the same as the anchor of a new bioscience innovation hub in Phoenix."
The construction of CAMI, a $325 million research, business incubator and education facility on the Phoenix Bioscience Core, will generate an estimated $21.7 million in state taxes related to construction, with another $12.3 million in local government revenue. It is estimated that more than 4,000 construction-related jobs will be required during the construction phase for the 10-story, 293,000-square-foot building complex.
Approximately 75% of new job and business development is expected to occur in the Phoenix area, with 15% in the greater Tucson area and 10% throughout the remainder of the state.
Additionally, CAMI will attract more federal investment dollars to Arizona, increase the number of local patent registrations being filed, and lead to higher levels of research and development within the health care field.
"The time is ripe for CAMI to elevate Arizona not only by positively impacting the state's economy, but also by improving the health outcomes of its residents," Dr. Dake said. "CAMI will accelerate efforts to transition fundamental immunobiology research into the clinic and fast-track the development of effective new treatments for cancer and other diseases."
The Center for Advanced Molecular and Immunological Therapies will be a hub to advance knowledge of the immunology of cancers, infectious diseases and autoimmune conditions to develop novel strategies for the diagnosis, prevention and treatment of diseases.
CAMI will build on UArizona Health Sciences' expertise in basic science, translational medicine and investigator-initiated clinical trials to advance immunotherapies research in four areas: cancer, infectious diseases, autoimmune diseases and real-time immune system monitoring. Immunotherapy is one of the most promising approaches to cancer treatment, as it has the potential to sidestep the effects of therapies that can compromise patients' long-term health and wellness.
Using New Economy Initiative funding provided to the University of Arizona by the state Legislature and allocated to UArizona Health Sciences, CAMI is being developed under the guidance of a 21-member advisory council of leaders from academic research, biomedical and health care industries, government organizations and corporations across the state. The center's location in Phoenix is expected to facilitate strong connections with partners such as Arizona State University, Northern Arizona University, the Mayo Clinic and the Translational Genomics Research Institute.
SOURCE: https://healthsciences.arizona.edu/newsroom/news-releases/0622/substantial-roi-expected-center-advanced-molecular-and-immunological