On Wednesday, May 12, 2011, we had a chance to chat with Zane Safrit on Blog Talk Radio about what's great about Arizona's BioIndustry.  You can listen in to the show  here.
What's great about Arizona's Bioscience Industry?
In Arizona our bioscience industry spans the bioscience continuum from agro bio to drugs and pharmaceuticals into medical devices as well as world-class hospitals, universities, research institutions, test labs and medical laboratories. Companies come to Arizona or are born here.  More importantly, they grow here!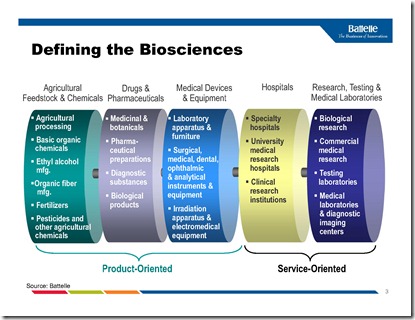 Growth => Jobs
Growth brings jobs and Arizona's bioindustry is leading the way even in a tough economy.  In 2010, when Arizona's workforce dropped over 12%, our Arizona bioindustry  job base GREW by 7%   (for the period from 2002-2009 Arizona's bio industry jobs grew by over 32%)    That's progress in the RIGHT direction.
What's  great about  the Arizona BioIndustry Association
At AZBio, our role is to work with our business and bioscience communities to help them move forward faster towards their goals.  As the unified voice of the bioscience industry in Arizona, AZBio strives to make Arizona an environment where bioscience organizations can grow and succeed.  We…
create a forum for the bioscience community to join together to connect,  share ideas and collaborate
educate Members, policy makers and the public
influence public policy and advocate for the resources our bioscience community needs to grow
advance the economic interests of individual organizations as well as the sector as a whole
How we do it. (Our Values)
Listen to our Members
Communicate with Policy Makers and Key Influencers on what Members need
Connect organizations and resources across the state, the country and the world
Take Action to meet Member needs
Measure Results to internal metrics and state and national impacts
Business + Bioscience = a Better Arizona  and our members are making it happen.
Join us and move your business forward…faster.