REGISTRATION FOR WHITE HAT 2020 IS NOW OPEN
Life Changing and Lifesaving Innovations
Make Life Better for All of Us.
White Hat 2020 will look different this year.
Get engaged and join us in moving these innovations forward faster.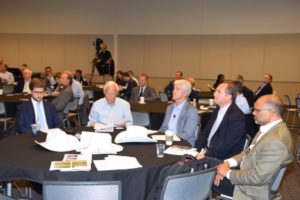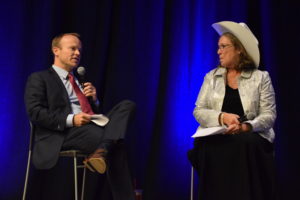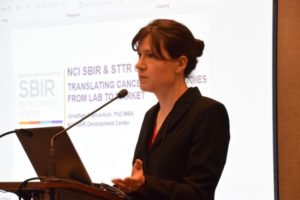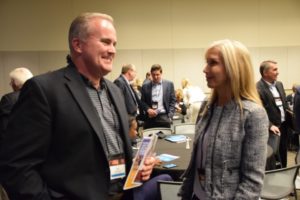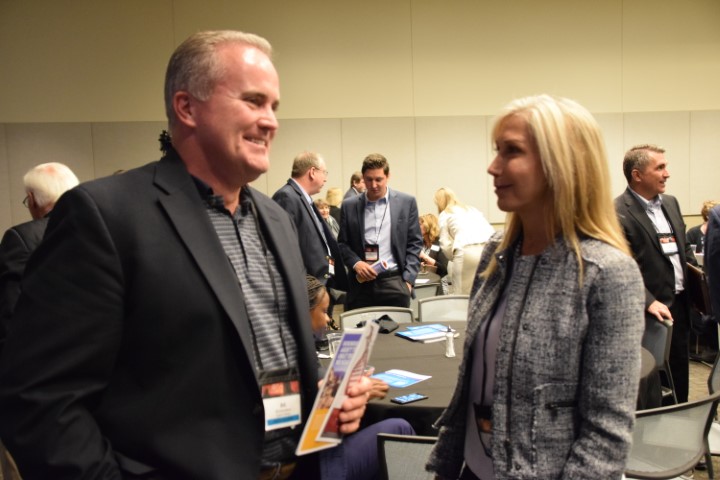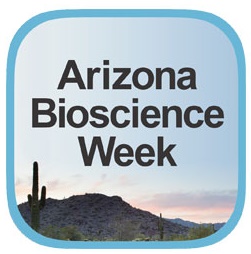 Arizona Bioscience Week App & Partnering
After registering for White Hat 2020, attendees will be enrolled in the Arizona Bioscience Week Partnering App. This will provide access to the schedule of full week of AZBW 2020 online educational events and exclusive White Hat 2020 features.
White Hat attendees will have exclusive access to:
Set up 1:1 White Hat Virtual Partnering Meetings using video and audio
Special White Hat Investor Panels
Video Spotlight Presentations from 32 Life Science Companies competitively selected by a panel of investors.
White Hat Partnering invites will be extended to registered attendees beginning August 15. 2020.
REGISTRATION LEVELS AND DESCRIPTIONS


Registration is complimentary for all accredited investors, elected leaders, candidates for elected office, and members of the media.
Information on Registration Fees for Life Science Companies and Service Providers is provided below.
Registration includes:
Access to Exclusive White Hat 2020 Programs and 1:1 Partnering in the Arizona Bioscience Week Partnering App.
Invitations to the partnering app will begin to be sent out on August 15, 2020. Partnering meetings may be scheduled from September 13 - 19, 2020.
Registration Types
Life Science Company – $125
Presenting Company - $250 *
* There is no cost to apply. Presenting Companies will be invoiced when they are notified by the selection committee and accept the opportunity to present. Invoices must be paid by August 15, 2020 for Presenting Company information be included in the AZBW 2020 app. Presenting Company fees are NOT refundable. Presentation fees include 1 registration. Additional tickets may be purchased at the Life Science Company rate.
Company Presentations are limited to 12 minutes in length and will be delivered via recorded video. All company presentations will be maintained in a private video server and only available for viewing from September 13 - 19, 2020 within the White Hat section of the AZBW 2020 Partnering App.
Company videos (mp4 format) should be uploaded to the White Hat FTP site by August 31, 2020. Video production and editing are the responsibility of the Presenting Company. Video production assistance is available upon request for a fee of $500 paid to our video service provider.
Company Application Time Line:
January 2020 Company Applications Open
June 30, 2020 Company Applications Close
July 15, 2020 Companies notified
August 15, 2020 Presentation fees due from confirmed Presenting Companies
August 31, 2020 Video Presentation uploaded to FTP Site.
September 13, 2020 - Arizona Bioscience Week and White Hat Partnering Begins
September 19, 2020 - Arizona Bioscience Week and White Hat Partnering Concludes
Investor – Complimentary
Investor is defined as a representative of a family office, investment fund, corporate investment /business development professional for life science oriented firms (strategic investors), granting foundations, venture capital firm, and accredited investors
(Accredited investor status is subject to validation/certification when requesting complimentary registration.)
Government and Economic Developers– $125
Employee of a government entity or economic development agency
Note: Elected leaders receive complimentary admission
Service Provider – $500
Service Providers are limited to one person from each company
Please note: CMO and CRO's are considered Service Providers for the purposes of this conference and will need to register as such.

Sponsors – as defined in sponsor packages.
Sponsors have the opportunity to volunteer to participate in the selection process for presenting companies.
To Learn About Sponsor Opportunities, Click Here.
Need More Information?
State Bioindustry Association Partners

AZBio Supporters support us so that we can support you.
.
White Hat is a signature component of Arizona Bioscience Week.