AMAG PHARMACEUTICALS TO ACQUIRE CORD BLOOD REGISTRY

WALTHAM, MA – JUNE 29, 2015 – AMAG Pharmaceuticals, Inc. (Nasdaq:AMAG) today announced that it has entered into a definitive agreement to acquire Cord Blood Registry® (CBR®), the world's largest stem cell collection and storage company serving pregnant women and their families, for $700 million. The acquisition of CBR would expand AMAG's suite of maternal health offerings and add a high-margin business with complementary commercial capabilities and attractive future growth opportunities to the AMAG portfolio.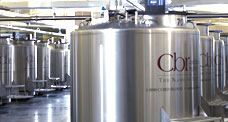 CBR owns a state-of-the-art storage facility that houses more than 600,000 preserved umbilical cord blood and tissue stem cell units, which represents more than half of all privately stored cord units in the United States. CBR also partners with leading academic institutions that conduct clinical trials focused on evaluating the use of stem cells for regenerative medicine applications in diseases and conditions that have no cure today, including autism, cerebral palsy and pediatric stroke. To date, CBR has helped more families than any other cord blood company use their privately banked cord blood for established and investigational treatments.
In 2014, CBR generated pro forma revenue of approximately $126 million and adjusted EBITDA of $45 million. CBR has historically driven double-digit growth of its base of units and adds more new clients per year than its three largest competitors combined. Pro forma revenue from storage fees accounted for nearly 50% of CBR's total pro forma revenue in 2014 providing a predictable and sustainable base for potential future growth. AMAG is currently projecting 2015 pro forma revenue to be in line with or slightly above 2014 levels.
"CBR is a strong strategic fit for our maternal health business and will advance our strategy to pursue differentiated products in growing specialty markets," said William Heiden, chief executive officer of AMAG. "CBR is the most recognized stem cell banking brand among healthcare providers and is the top choice for families who choose to store cord blood, not only for their known clinical uses today, but also for their broader potential future utility. Moreover, CBR's sophisticated, consumer-driven marketing capabilities offer a compelling opportunity to reach a broader population of expectant mothers who may benefit from our product offerings in the maternal health space, including Makena."
Mr. Heiden continued, "We look forward to welcoming the CBR team to AMAG and are excited about our ability to strengthen our maternal health business platform, while bolstering our efforts to serve patients and their families."
"Combining CBR with AMAG presents exciting opportunities for both companies," said Geoff Crouse, President & Chief Executive Officer of CBR. "CBR is poised for continued commercial success and future growth with our leading consumer healthcare expertise and the ongoing stem cell research studies in regenerative medicine. We look forward to being part of a company that has a track record of operational excellence and accelerating CBR's growth strategy as a part of AMAG's broader maternal health platform."
About AMAG
As a high-growth specialty pharmaceutical company, AMAG Pharmaceuticals (Nasdaq:AMAG) uses its business and clinical expertise to bring medical therapies and other innovations to market that provide clear benefits and improve people's lives. Based in Waltham, Mass., AMAG has a diverse portfolio of products in the areas of maternal health, anemia management and cancer supportive care. AMAG continues to work to expand the impact of these and future products for patients by delivering on its aggressive growth strategy, which includes organic growth, as well as the pursuit of products and companies that align with AMAG's existing therapeutic areas or those that could benefit from its proven core competencies. For additional company information, please visit amagpharma.com