The rise in virtual care has opened the door for healthcare delivery transformation. This rise can be linked back to the pandemic, and new reimbursement opportunities for remote care services, which have fueled the adoption of digital health technologies, including remote patient monitoring.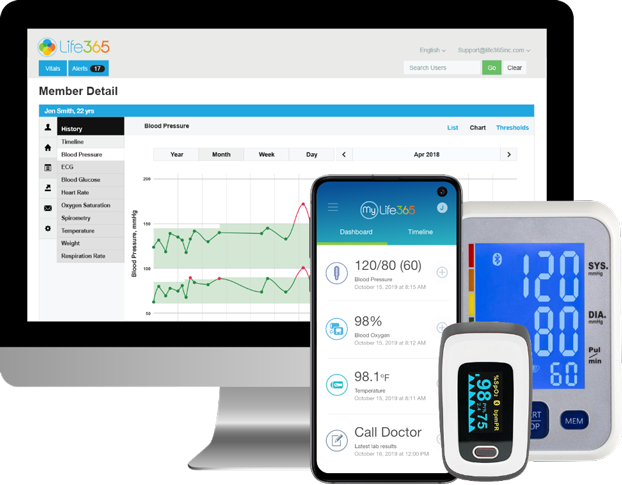 The inclusion of reimbursement codes for virtual care technologies and services is evidence that payment policies are beginning to reflect consumer demand and advancements in digital health technology. Seema Verma, who was the administrator of CMS from 2017 to 2021, said in an interview with Home Health Care News, "The shift to home-based care is a positive development. The advent of new technology, from telehealth to remote patient monitoring, is supporting the rapid adoption of home-based care."
We are going to discuss some key information regarding remote patient monitoring, and why healthcare providers and health systems should consider implementing these transformational virtual care services.
We discuss;
The remote physiologic monitoring CPT® codes
Integrating virtual health care into practice
Considerations for operationalizing a remote patient monitoring program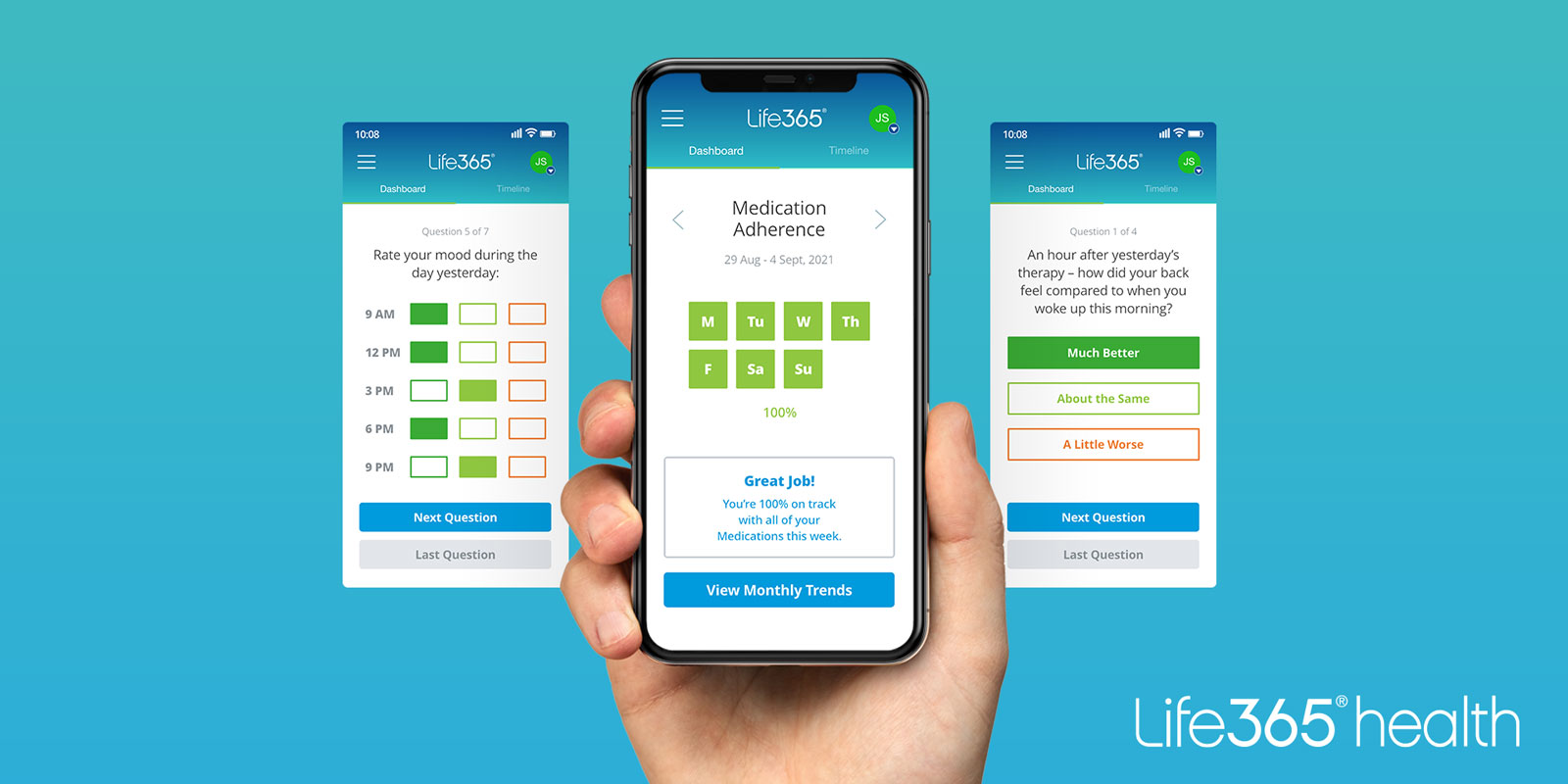 The Remote Physiologic Monitoring CPT® codes
In 2019, the Centers for Medicare and Medicaid Services (CMS) added new codes to the
Physician Fee Schedule for Remote Physiologic Monitoring (RPM). The codes include reimbursement for patient onboarding and training, transmission of data and equipment, and services related to clinical staff reviewing data and communicating with the patient / caregiver.
Listed below are the 2022 Remote Physiologic Monitoring codes listed at the national, non-facility rates.
| | | |
| --- | --- | --- |
| CPT® code | Descriptor | National, NF rate |
| CPT® code 99453 | Remote monitoring of physiologic parameter(s) (eg: blood pressure, pulse oximetry, respiratory flow rate, weight); initial set-up and patient education on use of equipment | $19.03 |
| CPT® code 99454 | Remote monitoring of physiologic parameter(s) (eg: blood pressure, pulse oximetry, respiratory flow rate, weight); initial device(s) supply with daily recording(s) or programmed alert(s) transmission, each 30 days | $55.72 |
| CPT® code 99457 | Remote physiologic monitoring treatment management services, clinical staff / physician / other qualified health care professional time in a calendar month requiring interactive communication with the patient / caregiver during the month; initial 20 minutes | $50.18 |
| CPT® code 99458 | Remote physiologic monitoring treatment management services, clinical staff / physician / other qualified health care professional time in a calendar month requiring interactive communication with the patient / caregiver during the month; additional 20 minutes | $40.84 |
For more information regarding the RPM codes including billing compliance and requirements, who can furnish RPM services, and frequently asked questions, you can access the free Life365 reimbursement overview guide, here.
Besides RPM, a growing list of other virtual care management codes are available for reimbursement including; remote therapeutic monitoring (RTM), chronic care management (CCM), Transitional Care Management (TCM), and others. These codes offer new opportunities to provide on-going care outside the traditional points of care.
Meeting Consumer Demand – Integrating Virtual Healthcare into Care Delivery
According to the McKinsey Consumer Health Insights Survey (2020), consumer demand to use digital tools for healthcare related activities is high. 70-80% of respondents shared they would prefer digital solutions for healthcare activities, with baby boomers preferring to use digital health tools at higher rates than the general population. While the demand is high, the actual use of digital tools is far lower. For example, 81% of respondents stated they would like to use digital health tools to monitor their health metrics, but only 11% of respondents had used tools to do so.
These insights show there is an unmet need to meet consumer demand for digital health technologies, especially for capturing health metrics. Remote physiologic monitoring tools have the opportunity to enable more personalized, engaging experiences for patients, while promoting patient self care management, and more efficient care coordination, which can help alleviate the burden on a thinly stretched healthcare workforce.
We've outlined some areas below that are prime for integrating remote monitoring tools into practice;
Chronic Care Management (CCM) – Integrate digital tools into a CCM care plan. Patients struggling to manage their existing chronic conditions, or those who are newly diagnosed, can both benefit from on-going care management and the use of helpful RPM tools to better manage their health and understand their conditions. Providers have access to a patient's measurement readings and can better understand the patient's trends between visits, and response to therapy regimes. This changes the dynamic from reactive care, to preventative care.
Home Health Care – Remote patient monitoring and two-way video provide extra support to the patient in between in person visits, as well as connectivity to their home healthcare team should the patient have questions or need assistance. Data can be shared with the patient's provider for health status updates, enabling data driven decision making with faster interventions and therapy adjustments. This could lead to reduced re-hospitalizations, and better outcomes for the patients. While home healthcare providers cannot bill directly for remote patient monitoring, they can include the costs of remote patient monitoring on the annual cost report forms.
Health Systems and Hospitals – Hospitals have been keen to curb their readmissions since payment policies (the Hospital Readmissions Reduction Program) were implemented that reduce payments to hospitals with higher readmission rates for heart failure and other conditions.
Some techniques for helping prevent readmissions include;
Helping improve patient education
Enabling patient / care team communication
Medication adherence
Virtual care monitoring
Remote patient monitoring and telehealth can help deliver critical patient education, post discharge instructions, and follow up information.
Considerations for operationalizing a remote patient monitoring program
Launching a successful RPM program requires planning and buy-in from various stakeholders. We've included 5 considerations for implementing a sustainable RPM program.
Organizational buy-in. Identify key stakeholders that will be involved in the process. Engage the right people that will be involved in the various roles of establishing the program.
Patient selection criteria. Establish inclusion, or exclusion criteria, if appropriate.
Establish program parameters. What are the goals, length and deliverables of the program?
Develop intervention protocols. What are clinician responsibilities? Do alerts indicate need for follow up and intervention, how soon should alerts be responded to? How is escalation managed?
Develop reporting requirements. What are your data sources and KPIs? What reports would be useful to determine program progress and status?
Conclusion
The patient-physician relationship is evolving, and the future of care is virtual. Throughout the COVID-19 pandemic, healthcare organization utilization of telehealth skyrocketed. These past two years have shown that virtual care is not only feasible to implement at large scale, but even preferable to patients.

About Life365
Life365 is a leading telehealth and remote care management solution provider. The Life365 Virtual Care Platform includes solutions and services for patients with various conditions where remote patient monitoring and active self-management will result in better health outcomes. The platform enables healthcare organizations and providers to remotely manage patient populations using consumer-based healthcare solutions. Life365 is based in Scottsdale, Arizona.
For more information, visit www.life365.health.