Thanks to a collaboration between the Office of the Maricopa County School Superintendent and the Flinn Foundation, Arizona Bioscience Week will be celebrated in classrooms across Arizona as teachers and students explore pathways to life science and bioscience careers.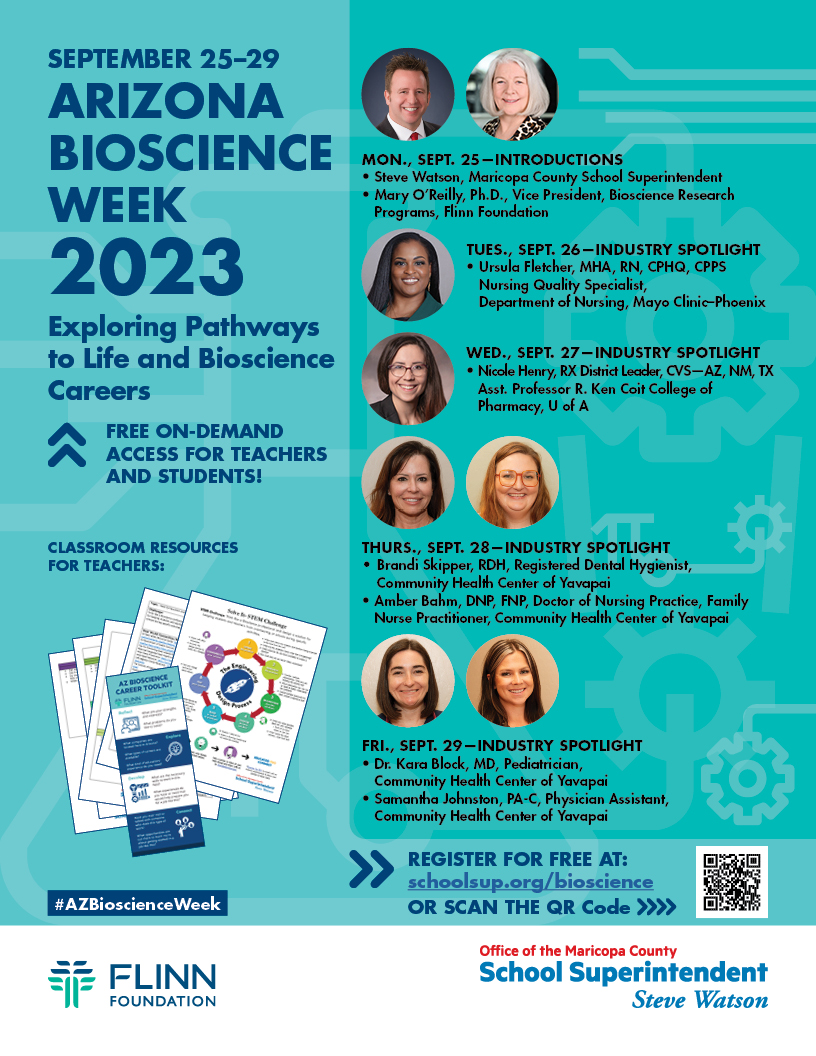 Arizona Bioscience Week is an exciting and enriching event that opens doors to the dynamic world of life and bioscience careers. Arizona is at the forefront of the biomedical and technology industry, your students have incredible opportunities to shape their futures!
This week of programming empowers teachers and students. It's a unique chance to engage directly with Arizona's life science and bioscience professionals, gaining invaluable insights and inspiration.
Through Bioscience Week and beyond students have opportunities to connect with experts who are paving the way in these emerging industries.
Moreover, the event extends its reach through the Educator Pro Connect Platform, a resource designed to enrich your teaching experience throughout the year. With Arizona Bioscience Week and this platform, we're not just introducing students to careers; we're illuminating pathways to success.
Join us in celebrating Arizona Bioscience Week and seize the incredible educational opportunities it presents. Together, let's inspire the next generation of bioscience leaders!