San Francisco, CA — September 21, 2023 — Illumina Ventures today announced that Mara Aspinall, MBA, has joined the Company's investment team as a Partner.

"Mara brings more than 30 years of leadership experience in genomics and the diagnostics industry to this position," said Nick Naclerio, PhD, Illumina Ventures Founding Partner. "Her experience ranges from early-stage start-ups to established public companies, and she is recognized as a thought leader in the diagnostics field."
Most recently, Mara served as co-founder and managing director of BlueStone Venture Partners. Previously, she was president and CEO of Ventana Medical Systems, a billion-dollar division of The Roche Group (now Roche Tissue Diagnostics), where she oversaw a world-class team that achieved more than two dozen major instrument and assay launches, as well as global leadership in companion diagnostics. During her tenure at the Genzyme Corporation, Mara served as President of both Genzyme Genetics and Pharmaceuticals, transforming the former from a small, specialized player to one of the top five clinical laboratories in the US and the latter to an international leader in specialized pharmaceutical ingredient manufacturing. Mara has served on the boards of numerous public and private companies.
Mara was named Arizona Biosciences Leader of the Year by the Arizona Biotechnology Association and one of the "100 Most Inspiring People in Life Sciences" by PharmaVOICE magazine. She co-founded the Biomedical Diagnostics master's degree program at Arizona State University, the only program dedicated exclusively to diagnostics, genetics and genomics. She publishes the widely read Sensitive & Specific: The Diagnostics Newsletter. During the pandemic, she was an advisor to The Rockefeller Foundation on COVID. Mara earned a Master of Business Administration in management from Harvard Business School after receiving a Bachelor of Arts in international relations and Chinese from Tufts University.
"As Mara is a healthcare industry thought leader committed to helping biotech companies achieve success, she will be a strong asset to our team and our work at Illumina Ventures," added Dr. Naclerio.
About Illumina Ventures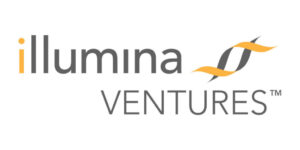 Illumina Ventures is an independently managed, healthcare-focused venture firm in a strategic partnership with Illumina (NASDAQ: ILMN). As an early-stage, value-add investor, Illumina Ventures helps entrepreneurs develop breakthrough science and technologies into market-leading companies to transform healthcare. The firm focuses on investment in life science tools, therapeutics, diagnostics, personal wellness and sustainability. For more information, visit illuminaventures.com.
Editors Note: Mara G. Aspinall is a member of the AZBio Board of Directors.
SOURCE: https://www.illuminaventures.com/resource/news/illumina-ventures-announces-new-partner-mara-aspinall-has-joined-its-investment-team/