Avery Therapeutics, Inc., a pre-clinical stage company dedicated to advancing tissue-engineered therapeutics to treat diseases and injuries to human muscle, has been awarded a $483k SBIR grant from the National Institutes of Health to develop manufacturing, cryopreservation, storage and reconstitution methods for Avery's first product MyCardia™.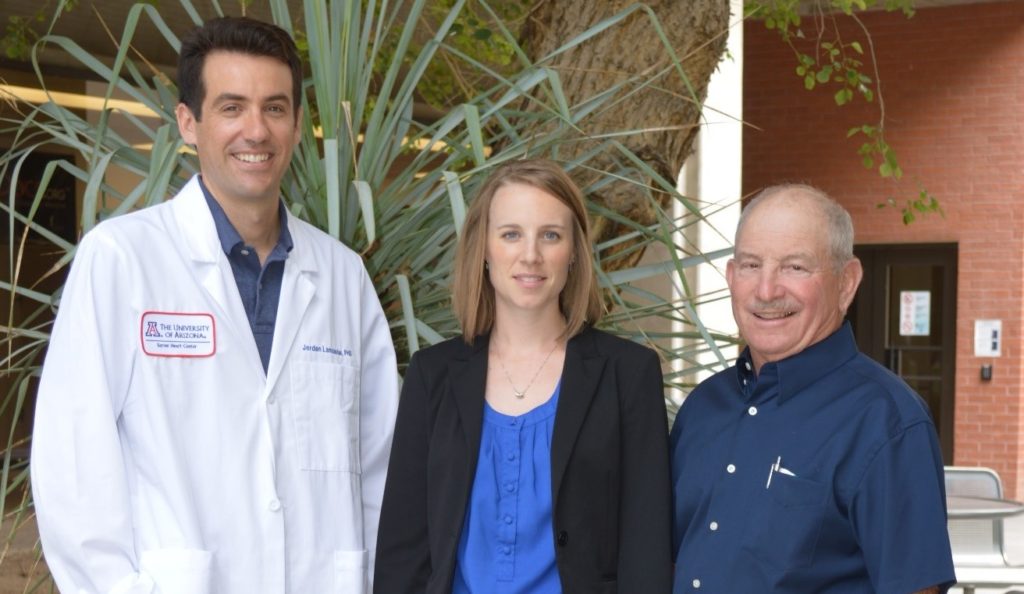 The Avery Therapeutics team is all smiles with the news of receiving their first NIH SBIR Grant.
MyCardia™ is a biologically active cardiac graft in development as a new treatment for chronic heart failure. Chronic heart failure is a leading cause of morbidity and mortality worldwide with over 26M patients currently diagnosed.
Pre-clinical studies using MyCardia™ have shown regeneration of cardiac tissue and improved systolic and diastolic heart function. Steve Goldman, MD, CMO of Avery Therapeutics commented, "Heart failure is the number one cause of hospital admission for patients over 65 in the US. Our product has the potential to improve quality of life and longevity through regenerative medicine."
MyCardia™ is an allogeneic graft made from the unique combination of a bioabsorbable mesh, fibroblasts and induced pluripotent stem cell derived cardiomyocytes. "The current manufacturing process is labor intensive. By
parts of the manufacturing process we can reduce costs and improve quality control," stated Jen Koevary, PhD, COO of Avery Therapeutics.
MyCardia™ technology is based on work completed at the University of Arizona and Southern Arizona VA Healthcare system. Jordan Lancaster, PhD, CSO of Avery Therapeutics, commented "The technology has come a long way since I started working on it. I'm proud of the advances we have made over the last 10 years and looking forward to the additional development we can accomplish with this SBIR."
Research reported in this publication was supported by the National Heart, Lung, And Blood Institute of the National Institutes of Health under Award Number R43HL132673. The content is solely the responsibility of the authors and does not necessarily represent the official views of the National Institutes of Health.
For more information, please contact:
Avery Therapeutics, Inc.
Jen Koevary, PhD, Chief Operations Officer
928-607-7410
J.Koevary@AveryTherapeutics.com