TUCSON, Ariz. – June 14, 2021 – Avery Therapeutics, Inc. (Avery), a privately held, pre-clinical stage therapeutics company announced today that it has completed a Pre-Investigational New Drug (IND) meeting with the U.S. Food and Drug Administration (FDA). Avery received FDA feedback on its planned manufacturing and IND-enabling studies for its novel therapeutic candidate, MyCardia™, which is in development for the treatment of ischemic heart failure.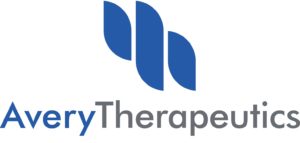 A Pre-IND meeting fosters early communications between sponsors and new drug review divisions to provide guidance before an IND submission.
Avery's lead product, MyCardia, is being developed to address and treat heart failure. Heart failure is a large unmet medical need and is a leading cause of morbidity and mortality worldwide. In the United States alone, there are over 6,000,000 cases with over 600,000 new cases annually. The cost of treating heart failure is projected to increase from $43B to $70B by 2030.
MyCardia is a stable and robust engineered tissue graft that can be manufactured at scale, stored cryopreserved, and shipped at room temperature. In pre-clinical studies of heart failure, MyCardia resulted in improved left ventricular volume (systole and diastole) and myocardial mass in addition to improved quality-of-life metrics, such as daily activity and exercise tolerance, compared to untreated cohorts.
The Pre-IND meeting was critical in defining Avery's development plan for advancing MyCardia to IND and subsequently into clinical testing. Avery Therapeutics plans to submit an IND application to the FDA in 2022 to request approval to advance the technology to phase I clinical trials.
Co-Founder and Chief Executive Officer, Jordan Lancaster, Ph.D. emphasized that the pre-IND milestone is a "significant and very exciting step in the advancement of our MyCardia technology towards the clinic and a testament to the capabilities of our team."
# # #
About Avery Therapeutics
Avery Therapeutics, Inc. ("Avery") is a company dedicated to advancing tissue-engineered therapeutics to treat diseases and injuries to human muscle. Avery's lead product, MyCardia™, is a tissue-engineered heart graft developed to treat heart failure and is currently in the pre- clinical development phase. MyCardia is positioned to be the world's first off-the-shelf allogeneic tissue-engineered product for treating heart failure. For more information visit: AveryThera.com. Follow Avery on LinkedIn and Twitter.
Avery Media Contact
Natia Bamidele