Pre-Loaded Regenerative Medicine Syringe Saves Doctors Time and Money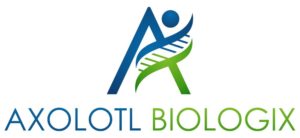 Phoenix, AZ (Dec. 5, 2018) – Axolotl Biologix, an innovative biotechnology leader in regenerative medicine, is proud to announce the launch of Axolotl Shot™, an ambient temperature regenerative fluid preloaded into a syringe for ease of use by physicians.
Axoltol Biologix is the first to market a preloaded syringe containing a regenerative fluid that is manufactured using the proprietary BioSym™ process to yield growth factors and cytokines known to stimulate cellular growth and repair. It offers significant therapeutic benefits to help facilitate repair and regeneration of damaged cells and tissues
"Our new Axolotl Biologix treatment option uses the latest advances in biotechnology to improve patient outcomes while making it more convenient for physicians," said Dr. Robert Kellar, Chief Science Officer. "The Axolotl Shot is preloaded in 1mL and 2mL volumes, terminally irradiated for use in surgical applications, and since it can be stored at room temperature there is no storage concerns or down time waiting for product to thaw."
This new option benefits consumers because it can be applied during a same-day outpatient visit, helping patients avoid the costs, pain and downtime associated with surgery.
"Axolotl Biologix is excited to introduce the Axolotl Shot which has potential clinical benefits in a variety of applications that will help physicians, orthopods, and wound care specialists save time and money treating patients," said Phillip Larson, President of Axolotl Biologix.
Axolotl Shot is a regenerative fluid derived from the amniotic components of the placenta to promote regeneration and repair of damaged or degenerated tissues. Donor tissue is recovered and processed aseptically in accordance with all FDA guidelines and quality assurance standards in a controlled environment.
About Axolotl Biologix:
Axolotl Biologix, Inc. is an innovative biotechnology leader in regenerative medicine through research, technology and clinical application. Axolotl Biologix is expanding the human body's ability to regenerate by developing and manufacturing regenerative human cell and tissue medical technologies that are disrupting traditional, more invasive, painful and expensive treatment protocols. For more information, visit www.axobio.com
---
Media Contact:
Josh Weiss, 10 to 1 Public Relations
josh@10to1pr.com 480-789-0743
Laura Slawny, 10 to 1 Public Relations
laura@10to1pr.com 480-868-9423