Award Allows the VA, Indian Health Services and Other Federal Agencies to Order and Prescribe Axolotl Biologix Products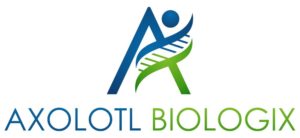 Axolotl Biologix, a biotechnology leader in regenerative medicine, is proud to announce that the General Services Administration (GSA) has added Axolotl Biologix's products to the Federal Supply Schedule (FSS).
The GSA award will allow physicians and staff of federal agencies, such as the Veterans Administration and Indian Health Services, to order Axolotl Biologix products when seeking remedies to promote repair or regeneration of damaged tissues. Products now available through the FSS to address these issues include Axolotl Biologix's lines of regenerative fluid and membrane allografts.
"We are thrilled that Axolotl Biologix products have been added to the GSA's Federal Supply Schedule which allows government agencies to order our products as they develop treatment plans for their patients," said Phillip Larson, President of Axolotl Biologix. "Approval and inclusion in the FSS will provide patients and their physicians additional care options."
Axolotl Biologix currently has three products available on the GSA's FSS and have begun the process to add additional products in the months and years ahead. Its liquid allograft products come in both cryopreserved and ambient temperatures giving medical facilities more flexibility to have products on-hand as needed, while Axolotl Biologix's membrane allograft products assist with wound care.
GMP- Government Marketing & Procurement, LLC assisted Axolotl Biologix in the process to be added to the GSA's FSS.
About Axolotl Biologix:
Axolotl Biologix, Inc. is an innovative biotechnology leader in regenerative medicine through research, technology and clinical application. Axolotl Biologix is expanding the human body's ability to regenerate by developing and manufacturing regenerative human cell and tissue medical technologies that are disrupting traditional, more invasive, painful and expensive treatment protocols. For more information, visit www.axobio.com
###
Media Contact:
Josh Weiss
10 to 1 Public Relations
480-789-0743