Arizona bioscience companies stepped into the spotlight again this week as three leading companies, VisionGate, Inc., Phoenix Analysis Design Technologies (PADT), Inc., and Yulex, Inc., were honored at the Governor's Celebration of Innovation by the Arizona Technology Council.
VisionGate's award winning non invasive screening test

VisionGate, Inc., a company developing a revolutionary non-invasive test for the early detection of lung cancer, today reported that it was awarded the 2011 Arizona Governor's Celebration of Innovation Award for Innovator of the Year–Start-Up Company. VisionGate is developing LuCED(TM), a non-invasive lung
cancer screening test that analyzes cells using the company's breakthrough automated Cell-CT(TM) system. LuCED is initially being developed for use in conjunction with x-ray computed tomography (CT) screening to reduce false positive rates in early lung cancer detection. Data supporting the utility of the VisionGate technology were presented at a prestigious lung cancer conference earlier this year, and VisionGate recently entered several strategic partnerships for the clinical assessment of the LuCED technology.
"We are honored to be named the Arizona Start-Up Company Innovator of the Year," commented Alan Nelson, PhD, chairman and CEO of VisionGate. "We believe that the scientific and corporate advances we achieved over the past year provide a solid foundation for the accelerated development of the Cell-CT
technology and LuCED test now underway. By combining the high accuracy and cost effectiveness of our non-invasive LuCED diagnostic with the proven ability of CT screening to reduce lung cancer deaths, we hope to make mass screening feasible and affordable."
VisionGate received the Governor's Celebration of Innovation Award in recognition of its significant business success, technical innovation and scientific achievements over the past year. The award recognizes the Arizona start-up company best demonstrating innovation involving technology and
potential commercial viability.
"VisionGate is an outstanding example of how the innovative environment that exists in Arizona enables visionary entrepreneurs, leading academic scientists, innovation-oriented investors and targeted local resources to align in order to build new enterprises with the potential to create jobs and save lives," said
Don Cardon, president and CEO of the Arizona Commerce Authority. "VisionGate's breakthrough 3D imaging technology has the potential to help detect lung cancer at its earliest stages, when curative treatment is still possible. We are proud this promising technology is being developed here in Arizona."
In a July 2011 presentation at the International Academy for the Study of Lung Cancer's 14th World Conference on Lung Cancer, VisionGate showed how LuCED harnesses the power of 3D imaging to accurately detect cancer cells in sputum samples from individuals at high-risk of lung cancer, without the use of x-rays. LuCED works with the company's automated Cell-CT platform to produce detailed 3D
images of the cells contained in sputum samples, which the system automatically analyzes to identify key features, or biosignatures, associated with potential malignancy. The analysis yields a score that indicates whether or not cancer cells are present in the sample. The Cell-CT system produces strikingly clear
and comprehensive 3D images of the cells, enabling extremely accurate classifications.
The proposed first application of LuCED is as an adjunct to reduce the false positive results from x-ray CT lung cancer screening. The National Cancer Institute's (NCI) landmark National Lung Screening Trial of more than 53,000 current and former smokers showed that low-dose helical CT screening of these
high-risk individuals reduced lung cancer deaths by 20% compared to standard chest x-rays. However, the broad utility of the approach is hampered by the high rate of false positive results seen in the study–according to the NCI, more than 96% of the positive results from low-dose CT screening over three rounds of testing turned out to be false positive findings. These false positive test results are especially problematic because they require follow-up care that results in unnecessary invasive procedures for many patients and significantly higher costs for the healthcare system as a whole, as well as causing potential psychological trauma to patients.
PADT brings innovations to life… faster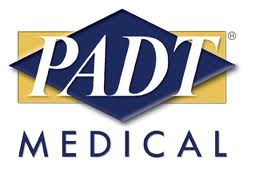 Winner of the 2011 Pioneering Award, Phoenix Analysis Design Technologies (PADT), Inc.,  was recognized for both its innovation and the diversity of its  products and services. The three business groups at PADT (Simulation, Product Development, and Rapid Prototyping) make up a unique offeriung that provide the flexibility help to deal with market fluctuations while presenting its customers with a single, "one-stop" solution for their engineering needs. As the Southwestern U.S. distributor for ANSYS, Inc. simulation software, PADT not only sells the industry's most popular tool set, but also provides technical support, training, and mentoring.
PADT is able to provide anything from a high quality prototype to a complete solution, for customers who want to develop any type of physical product. PADT offers soft molding, injection molding, and manufacturing consulting to a wide variety of customers.
PADT  Medical specializes in helping entrepreneurs achieve early and critical  milestones in the development of complex mechanical and electromechanical  systems used in orthopedic, cardiovascular, and endoscopic applications. From  concept design through clinical trials, PADT Medical provides startups and global partners with an instant and  flexible R&D team with the experience and resources to accelerate Product Design, Clinical-Use  Prototypes, Verification Testing, and Regulatory  Compliance.
Yulex replaces petroleum-based synthetic rubber and latex materials naturally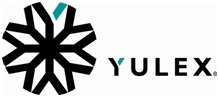 Green Innovator of the Year, Yulex Corporation was recognized for its cultivation and use of Guayule, a plant that is grown across Arizona and used to produce Yulex® rubber and latex emulsions.  Yulex is a leader in the agricultural best practices and crop science used to cultivate high latex yields from this new industrial crop.
Yulex supplies its material to manufacturers of medical, consumer and industrial products eager to replace petroleum-based synthetic rubber and latex materials as well as imported natural materials from Southeast Asia.
Yulex Corporation's new production facility, set to open January 2012, is located within the Lone Butte Industrial Park in Chandler, Arizona, and is part of the Gila River Indian Community. Yulex  has refurbished  and upgraded three existing structures on the site, as opposed to bulldozing and building from scratch, in a conscious effort to make the project as green as possible. Construction has already been completed on one of the buildings, and the Yulex office headquarters was  moved into the new space in April. The remaining two structures will be  used as manufacturing facility buildings, and construction on these  structures recently passed the halfway point. The new facility will be  producing both emulsion and solid biopolymers.
"We look forward to completing this significant expansion to our production capability and enabling Yulex to begin meeting the increasing demand for our elastomeric biomaterials,"  said Jeff Martin, President and CEO of Yulex Corporation. "Our expanded  capability allows us to provide renewable high performance materials  for a variety of markets including consumer goods such as footwear,  action sports gear, clothing and apparel, baby products, etc, as well as  other industries such as medical devices, adhesives and resins."
Just three more examples…
These great companies are three more examples of why the bioscience industry is moving forward faster in Arizona.  From breakthrough biomedical engineering and discovery to supporting organizations that fast track those  technologies and innovations in Bio AG, when  it comes to bioscience innovation, Arizona is the place to be!