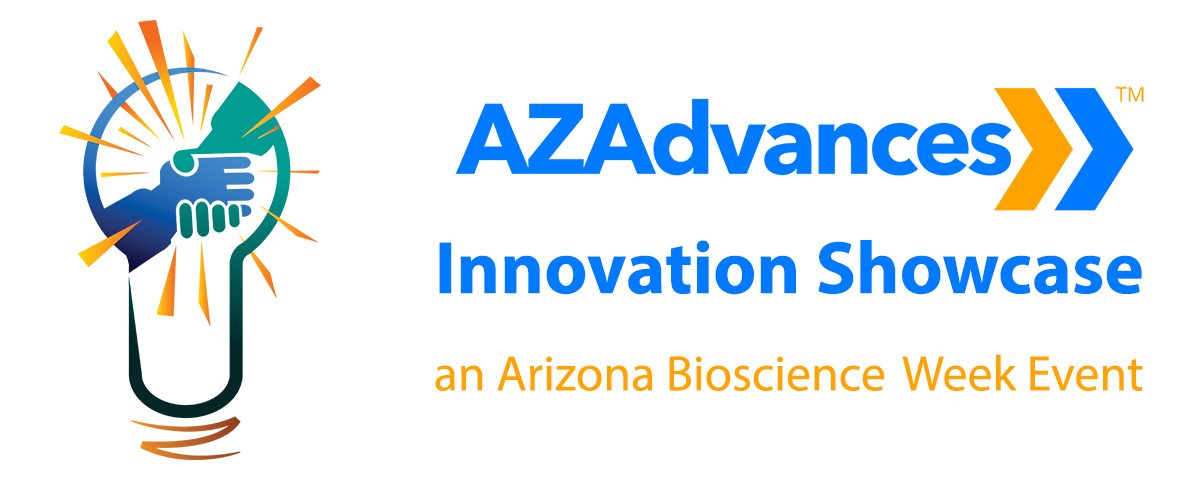 Wed. Oct. 6th, 9-11am, Online via ZOOM
---
9:00 – 9:30 am Welcome
Joan Koerber-Walker (AZBio)
---
Keynote
Derek J. Maetzold, Founder, President, and CEO, (Castle Biosciences)
---
9: 30 – 10:30 am Rapid-Fire Pitches -w- Investor Q&A
---
10:30 – 10:55 am Investor Panel Round Table
Moderator: Kiran Avancha (HonorHealth)
Panelists:
James Goulka (Arizona Tech Investors)
Joann MacMaster (Desert Angels)
Fletcher J. McCusker (UA Venture Capital)
Ariane Tom (Anzu Partners)
10:55 – 11:00 am Winners Announced & Closing
Joan Koerber-Walker (AZBio)
---
---
Keynote Presenter:
Derek Maetzold, Founder, President, and CEO, Castle Biosciences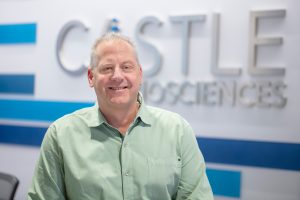 Derek J. Maetzold founded Castle Biosciences in September 2007 and has served as our President and Chief Executive Officer and as a member of our board of directors since inception. Previously, Mr. Maetzold held leadership roles at Encysive Pharmaceuticals, Schering-Plough Corporation (now Merck), Integrated Communications, Amylin Pharmaceuticals and Sandoz Pharmaceuticals (now a division of Novartis). Mr. Maetzold currently serves as a director of the Ocular Melanoma Foundation. He has contributed to the discovery, development and commercialization of five diagnostic and prognostic tests in cancers, has co-authored multiple scientific publications and is a co-inventor of a number of technologies at Castle Biosciences and Encysive Pharmaceuticals. Mr. Maetzold holds a B.S. degree in Biology from George Mason University and completed additional coursework at the University of Calgary Health Sciences Center and the MBA program at the University of California, Riverside.
Panel Bios: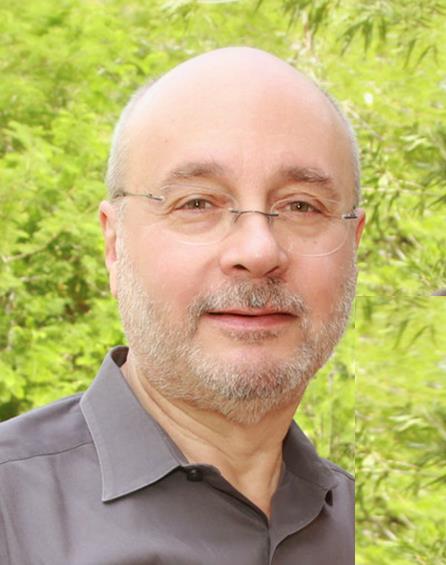 ATI is comprised of over 100 men and women who invest their own resources in disruptive startups in information technology and life sciences. Since its inception in 2007, ATI members have invested in over 80 companies, two thirds of which are Arizona-based. He has personally invested in over 50 angel funded startups.
Goulka previously served as CEO of 3 angel and VC backed software companies. Additionally, he was CEO of the National Technology Transfer Center, which commercialized IP developed in all 10 NASA labs and parts of the Department of Defense; the Frank Lloyd Wright Foundation and the Frank Lloyd Wright School of Architecture; and served as COO and CFO of Encyclopaedia Britannica Inc. and its world-wide subsidiaries, where he was responsible for digitizing its products. Goulka began his career in corporate finance and private equity at JP Morgan Chase and Citibank.
Goulka is a past board member of the Angel Capital Association and serves on its Education and Smart Practices Committee. He is a member of the Angel Syndication Network Advisory Board and governing or advisory board member of several ATI portfolio companies. Previously he was Chairman of Merriam-Webster Dictionaries and most of Britannica's world-wide subsidiaries, and a board member of various early stage companies. His not-for-profit board involvement included Steppenwolf Theater Company, Chicago Shakespeare, the Dallas Zoological Society, the Associate Board of the Cox School of Business at Southern Methodist University, and many other social service and arts organizations. He has also served on elected school and township boards.
He has taught cases at Harvard Business School, Yale School of Management, and Ohio State University, a class on angel and VC funding in the Executive MBA Program at ASU, and a course on business case analysis at eight US Navy bases. Goulka holds two degrees from Yale.
JoannMacMaster, CEO of Desert Angels


Joann MacMaster serves as the CEO of the Desert Angels, a nationally top-ranked organization of accredited investors who seek opportunities to invest in Southwest regional startup and early-stage companies.
Prior to this Joann served as the Sr. Director of Venture Development for the University of Arizona focused on the commercialization of university research through the development of startup companies. Joann is a startup founder, mentor, investor, and educator, and she is a passionate ecosystem builder. She is a recipient of the 2020 Women of Influence Entrepreneur of the Year award and the 2018 Larry Hecker and Sherry Hoskinson Lasting Community Builder award. She returned home to Tucson in 2000 after living and working in Europe for over a decade and holds an MBA in International Business from Edinburgh University Scotland.
Fletcher J. McCusker, CEO of UAVenture Capital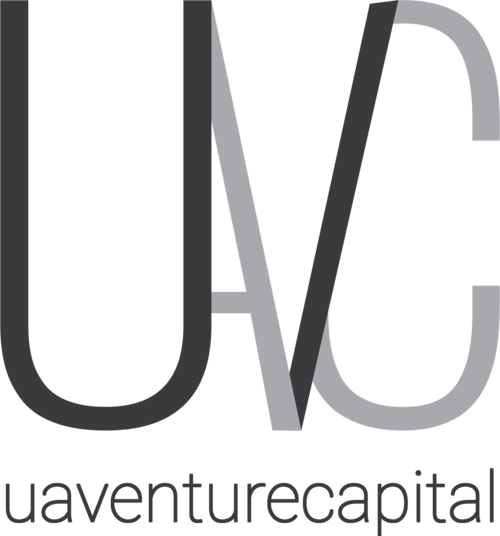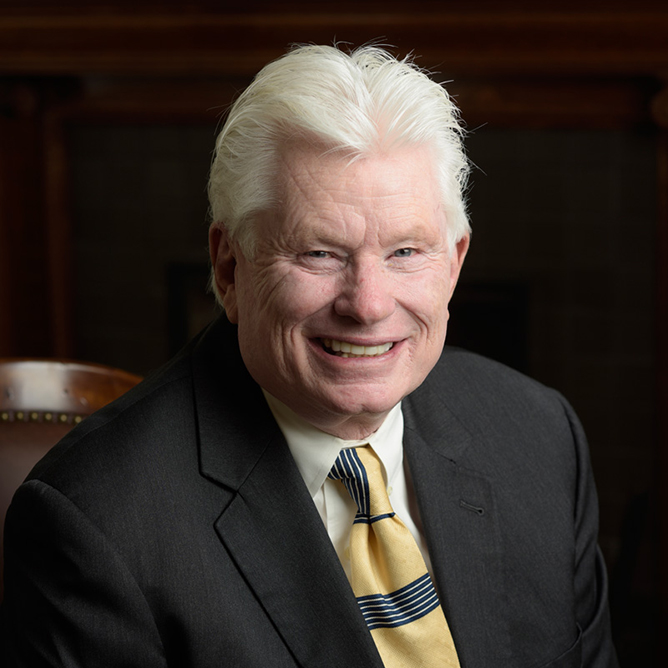 UAVenture Capital was founded by Fletcher J. McCusker and Michael Deitch, the CEO, CFO team at SinfoníaRx and also the duo behind the startup to IPO of Tucson based Providence Service Corporation (Nasdaq: PRSC). Fletcher, a 1974 UofA graduate, started Providence in 1997 with a $50,000 investment, grew the company to $55,000,000 in revenue and went public in 2003. Providence then grew to a billion dollar business, and is, by far, the most successful public company ever launched in Tucson. Michael and Fletcher left Providence in 2013 to assist Tech Launch in its commercialization efforts by becoming the "business drivers" for UofA spinout SinfoníaRx. Invented by College of Pharmacy faculty, SinfoníaRx pioneered medication therapy management, designed to assure physician written prescriptions are safe, don't conflict with other medications and are age appropriate and necessary. The company allows its clients to comply with Medicare requirements and saves them money by preventing unnecessary or ineffective prescriptions. Patient health is improved by direct pharmacist interaction and medication review. As Chairman of the Rio Nuevo District (downtown Tucson's revitalization board) Fletcher is credited with spearheading much of the development downtown since moving downtown in 2010.
Fletcher is a UofA alumnus of the year, holds an honorary Doctorate awarded in 2014, endowed the Public Programs Chair, scholarships a member of the tennis team and sits on several UofA advisory boards.
Ariane Tom, PhD, Biotech Investor at Anzu Partners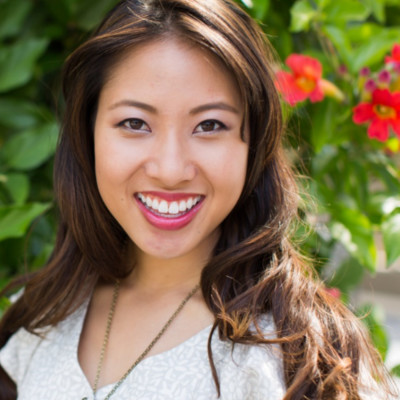 Ariane is an investor at Anzu Partners, where she has been critical to developing the firm's growing track record in the life sciences. She focuses on emerging technology platforms for precision medicine, drug discovery, and biomanufacturing, where she led sourcing, diligence and portfolio support efforts for InterVenn Biosciences (cancer diagnostics) and Excision Biotherapeutics (gene therapy). She is a Board Observer at InterVenn Biosciences, ImmunoScape, and BioSkryb Genomics.
Prior to joining Anzu, Ariane established Kaleida Capital to support Seed-stage Silicon Valley venture funds and startups at the intersection of life sciences and engineering. Prior to Kaleida, she was an Associate at Schox Patent Group, where she developed IP portfolios for early stage companies across molecular diagnostics, medical devices, and connected hardware. Her IP clients included microfluidic platforms Celsee Diagnostics, acquired by Bio-Rad, and NeuModX, acquired by Qiagen.
As a graduate student at Stanford, Ariane worked with Dr. Karl Deisseroth and Dr. Zhenan Bao to develop advanced brain imaging tools and 3D genetically-targeted neural interfaces by implementing a unique combination of synthetic biology, optogenetics, and polymer chemistry. Her efforts led to multiple publications in the top peer-reviewed research journal, Science Magazine, and features in The New York Times, Scientific American, Forbes, and other publications.
Ariane is an alumna of Stanford University, receiving a B.S. in Materials Science & Engineering and M.S., Ph.D. degrees in Bioengineering. She was awarded both NSF Graduate Research and DoD NDSEG Fellowships.
Kiran Avancha, Ph.D., R.Ph, CCRP, COO at HonorHealth Research Institute (HRI)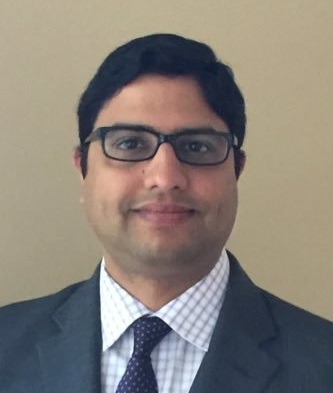 Dr. Avancha is the Chief Operating Officer at HonorHealth Research Institute (HRI) since October 2015. In his role at HRI, he oversees all the operations and personnel of research programs, growth strategy and sustainability. Prior to taking this role at HRI, he was the founding director of the Cancer Clinical Research Office at Hartford HealthCare Cancer Institute. He led the integration of cancer clinical research across five community hospitals and six-private practices of Hartford Healthcare, the largest health-system in the state of Connecticut. He was involved in the development of a unique model for clinical research alliance between Hartford HealthCare Cancer Institute (HHCCI) and Memorial Sloan Kettering Cancer Center (MSKCC) that resulted in bringing cutting edge research to patients in local communities.
Dr Avancha also served as an administrative lead and clinical research pharmacist at Sylvester Comprehensive Cancer Center at the University of Miami's Miller School of Medicine. He established a model for Investigational Drug Services (IDS) that collaborated with Phase-I Drug Development Program at University of Miami Health System on novel molecules. He oversaw over 200 drug clinical trials for the IDS program of Univ of Miami at multiple sites across South Florida. He was on University of Miami's Institutional Review Board, Sylvester Cancer Center's Data & Safety Monitoring Board and Protocol Review Committee as an advocate for patient safety and analyze risk vs benefit for patients on clinical trials.
Dr Avancha received his Bachelor's degree in Pharmaceutical Sciences from Osmania University, Hyderabad, India. He conducted his Doctoral studies in medicinal chemistry, drug discovery at University of South Florida, Tampa in collaboration with Moffitt Cancer Center on peptidomimetics, high-throughput screening of novel molecules for multiple myeloma. His research interests include drug design, drug development, and cost-benefit studies of new drugs in cancer. He believes in operational excellence through lean methodologies.
Dr Avancha co-founded ClinSync Clinical Research in 2010. ClinSync is oncology based clinical trials facility that serves underprivileged cancer patients in South Indian states of Telangana and Andhra Pradesh. He is on the Boards of ClinSync Clinical Research and Grace Cancer Foundation. He lives in Chandler, AZ with his wife and a son in elementary school.
---
---
Presented with support from

Innovation Partners:
POWERED BY: AZBio