Join us April 21, 2016 at the Arizona Grand Resort & Spa as we focus on how the convergence of information technology and the life sciences are driving innovations in health and healthcare delivery.
Learn the latest updates from Arizona Information Technology and Life Science Leaders as they share their expertise and a passion for making LIFE better.
The Student Discovery Zone at the AZBio Expo is the place where students can connect with Arizona's growing bioscience community to engage, collaborate and move your bioscience business… Forward Faster.
The Student Discovery Zone is a Poster Gallery the showcases the latest advancements in bioscience research from Arizona's High Schools, Community Colleges, Research Universities, and Medical Schools.
Posters are displayed in the gallery during the AZBio Expo:
POSTER SUBMISSIONS ARE NOW CLOSED.
Submissions were due by April 1, 2016.
To submit a poster for the 2016 AZBio Awards on September 21, 2016 at the Phoenix Convention Center, visit AZBioAwards.com.
The Student Discovery Zone
is sponsored by Northern Arizona University and is open to all full time students and recent graduates from Arizona's High Schools, Community Colleges, Research Universities and Medical Schools.  The Student Discovery Zone is a great opportunity for students from the region to demonstrate their skills and to receive feedback from bioscience industry members.
Student Poster Submissions were due no later than April 1, 2015 to qualify for your complimentary AZBio Expo ticket. (A complimentary ticket will also be provided for chaperones or advisors accompanying high school student presenters.)
Each student displaying their poster will receive:
Their ticket to the AZBio Expo
Opportunity to make industry connections on the expo floor and during the general session presentations by industry leaders..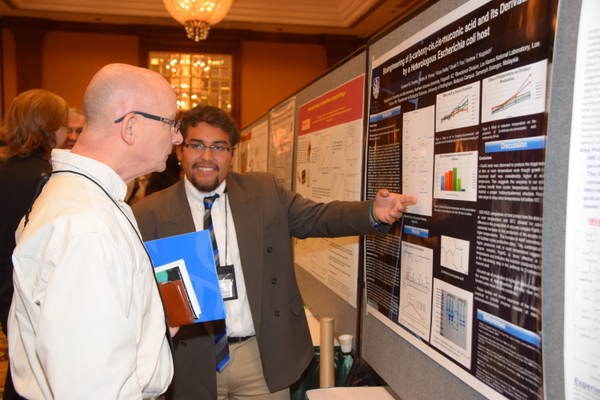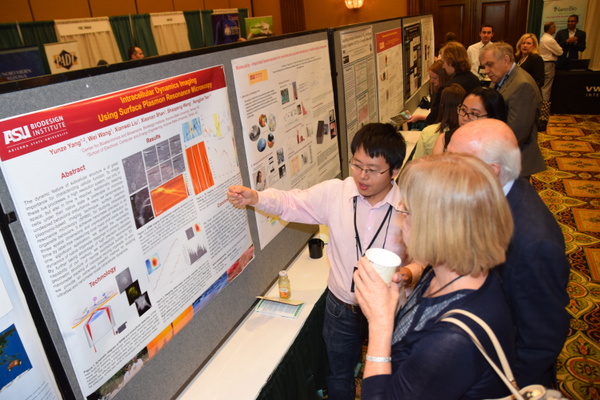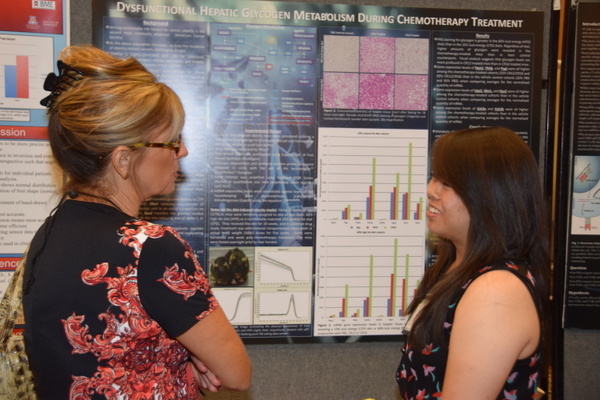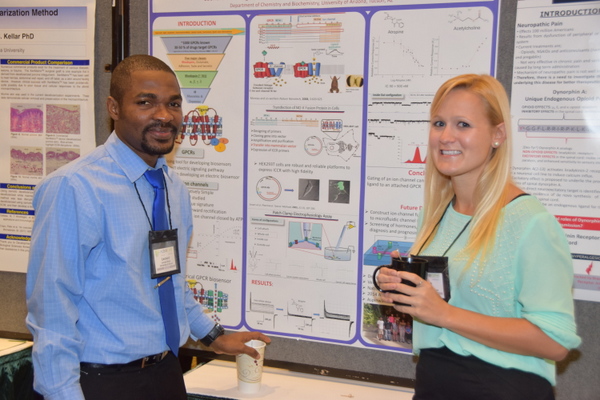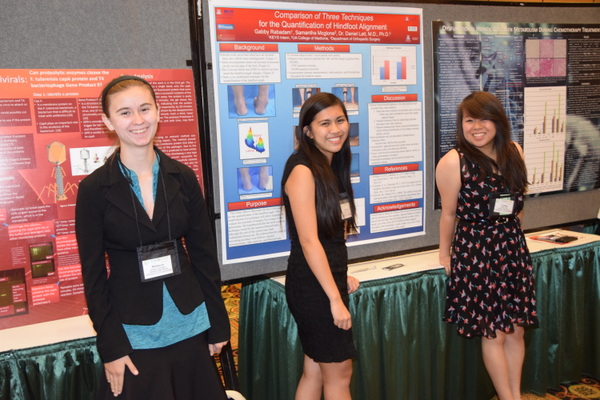 Additional Sponsors and Exhibitors
Silver Sponsors:  
DB Wilson LLC
AzHIMSS Elite Sponsors
Exhibitors:
AirGas, Arivis, ASU Dept.of Bioinformatics,  AZBio, AzHIMSS, BIO, Biodesign Institute at ASU, Center for Entrepreneurial Innovation (CEI), Cord Blood Registry, DCA (Direct Consulting Associates),  Fortinet, Global Cancer Diagnostics, Insight, InterLink Engineering, Knobbe Martens, Konica Minolta Business Solutions,  Life365, Merchant & Gould, Midwestern University's Institute for Healthcare Innovation,  PADT, Pinnacle Transplant Technologies, Prudential Cleanroom Services, RGroup Professional Services, SynCardia Systems, Inc., Trans-West, Ulthera, University of Arizona, VWR
Stay Tuned...More Coming Soon!