Join us April 21, 2016 at the Arizona Grand Resort & Spa as we focus on how the convergence of information technology and the life sciences are driving innovations in health and healthcare delivery.
Learn the latest updates from Arizona Information Technology and Life Science Leaders as they share their expertise and a passion for making LIFE better.
AZBio Expo 2016 - Convergence
Presented in partnership with AzHIMSS  
Showcase Your Products and Services…  
Share your Expertise…  
Find Partners and Resources.
Connect with Talent
Date:  April 21, 2016

Time: 9:00 AM – 6:00 PM
Arizona Grand Resort & Spa
8000 Arizona Grand Pkwy, Phoenix, AZ 85044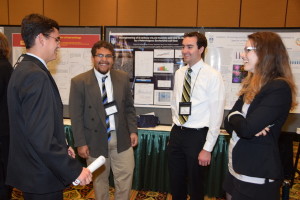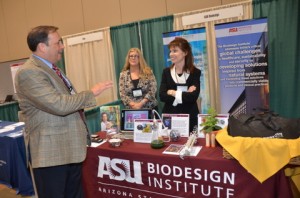 AGENDA:
9:00 AM - Registration - Networking in the Exhibit Hall
10:00 AM - Morning General Session
Opening Keynote - "How the Convergence of IT and Life Sciences Improves Patient Care" David Higginson, Executive Vice President and Chief Administrative Officer, Phoenix Children's Hospital

David Higginson serves as Executive Vice President and Chief Administrative Officer for Phoenix Children's. He plays a key role in strategic policy development and oversees Human Resources, Information Technology, Process Optimization, and Materials Management. In addition, Higginson is responsible for executive oversight of the Chan Soon-Shiong Children's Precision Medicine Institute at Phoenix Children's.

Higginson joined Phoenix Children's in 2011 as  Chief Information Officer. As CIO, he oversaw all aspects of information and technology strategy, execution and design of systems implementation and growth and maintenance of the technology infrastructure.

Higginson is also an innovator and entrepreneur. He successfully launched and developed his own healthcare software company, commercialized numerous innovations into patents and successful products, and is passionate about process improvement and operational efficiency. He speaks regularly at children's hospital and healthcare IT conferences on the evolving role of technology as the efficiency platform that underpins care delivery, and the importance of the IT team as leaders of operational change.

Talent: Developing our competitive advantage  (Panel) 

Moderated by  Mara Aspinall, Health Catalysts  Panelists: Stacie Mallen, Vice President of Human Resources at Ulthera, Inc.; Brady Young, VP of HR for TGen, Adrienne Scheck, PhD, Asssociate Professor of Neurobiology at Barrow Neurological Institute; Tom Longstreth, Ventana Medical Systems, Inc., a member of the Roche Group

 
Rapid Fire Presentations - Arizona IT and Life Science Innovators

Computational Genomics: Identifying Biomarkers for Precision Oncology, Li Liu, PhD, Arizona State University
Critical Path Institute - Data Collaboration with Global Impact,  Debra Hanna, PhD - Executive Director, Critical Path to TB Regimens (CPTR), Critical Path Institute, and Richard Liwski – Program Director, Data Collaboration Center, Critical Path Institute
VR for largescale health imagery - Dirk K Beth, Arivis
11:30 AM - Expo Break - Networking in the Exhibit Hall
12:00 PM - Lunch and Keynote
Lunch Keynote - The Precision Medicine Initiative® - Dr. Akinlolu ("Lolu") Ojo, Associate Vice President for Clinical Research and Global Health Initiatives, University of Arizona Health Sciences
Akinlolu O. Ojo, MD, MPH, PhD, MBA, is the associate vice president for clinical research and global health initiatives at the University of Arizona Health Sciences and a professor of medicine in the UA College of Medicine – Tucson with a joint appointment as professor of health promotion sciences in the UA Mel and Enid Zuckerman College of Public Health.
Dr. Ojo is an international leader in chronic kidney disease and kidney transplantation research and clinical care with a focus on health disparities and an expert in global health research.
Dr. Ojo previously served as professor of medicine and the Florence E. Bingham Research Professor in Nephrology at the University of Michigan in Ann Arbor, where he also was director of clinical and translational research in the Comprehensive Kidney Center, and director of the Department of Medicine Global Health Research and Training Programs. In addition, he was an attending physician with the University of Michigan Health System in Ann Arbor.
Dr. Ojo's research and clinical interests include chronic kidney disease and kidney transplantation and their complications, including cardiovascular disease; pharmacotherapy of hypertensive and diabetic renal disease; minority health and health disparities; global health (non-communicable diseases in low-resource settings); and global health capacity development. He has a particular clinical interest in chronic kidney disease in African Americans and blacks in developing nations.
Dr. Ojo maintains an active clinical and translational research program with substantial funding from the National Institutes of Health. Currently, he is the principal investigator on five studies with grant funding totaling more than $25 million and has received more than $70 million in extramural funding at the University of Michigan. He has extensive experience in the development of patient-oriented clinical research networks and multicenter clinical trials, and has served on multiple clinical trial Data Safety Monitoring Boards and NIH study sections.
1:30  PM - Expo Break - Networking in the Exhibit Hall
2:00 PM - Afternoon General Session
Reshaping the patient experience (Panel)

Moderated by Jude LaCava, Co-founder, Dorothy Foundation; Panelists - Eric Greenman, MD, Founder and Chief Medical Officer, iTel Companies; Marie Wesslehoft, President & Co-founder,   MSDx; Neel Mehta, Co-founderand Chief Strategy Officer,  EpiFinder Inc.
Rapid Fire Presentations - Arizona IT and Life Science Innovators 
Prediction  and Prevention - Medicine in the Age of Information (Panel)
Moderated by Chris Yoo, Founder, Chairman & CEO, Systems Imagination; Panelists- Ron Korn, MD PhD, Founder, Chairman and Chief Medical Officer, Imaging Endpoints; Scott Jenkins, PhD, Chairman & CEO, RealTime Oncology, Todd Huffman, CEO, 3Scan
3:30 PM - Closing Keynote - Purpose Driven Innovation
Presented by Matthew Likens, President and Chief Executive Officer, Ulthera division of Merz
Mr. Likens joined Ulthera in July of 2006. He spent more than twenty years in domestic and international sales, marketing and general management roles at Baxter Healthcare Corporation, culminating in the positions of President of Baxter Biotech North America, then President of Baxter's Renal Division in the U.S. In 2001, Mr. Likens joined GMP Companies, and was President of GMP Wireless Medicine, Inc.
4:00 PM - Cocktails in the Exhibit Hall
6:00 PM - Expo Concludes
*Note: The Exhibit Halls will be closed during the General Sessions and reopened again during the Breaks.
David Higginson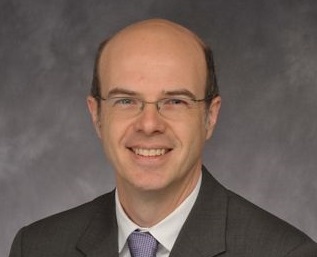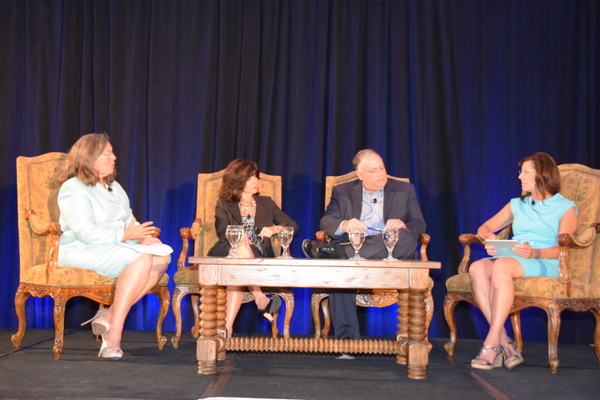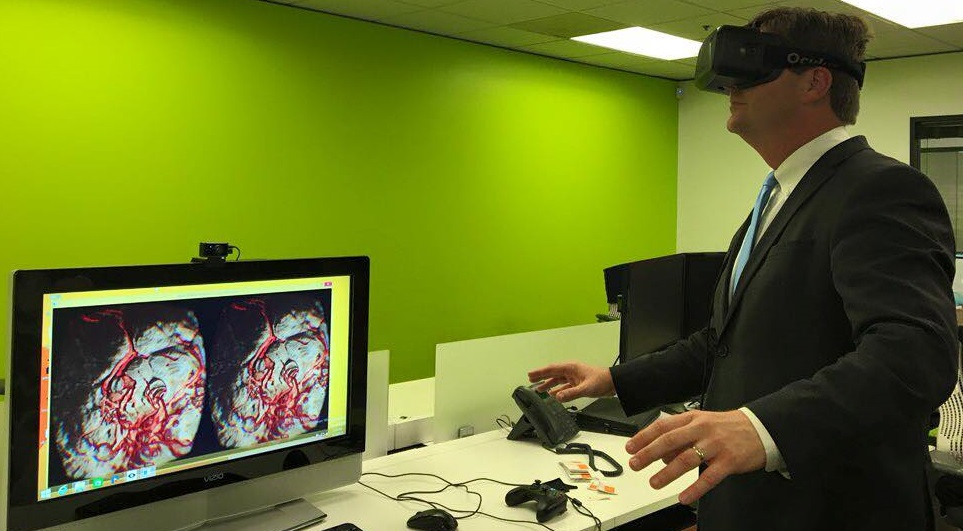 Dr. Akinlolu Ojo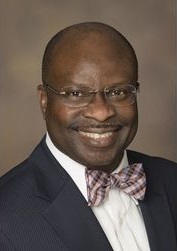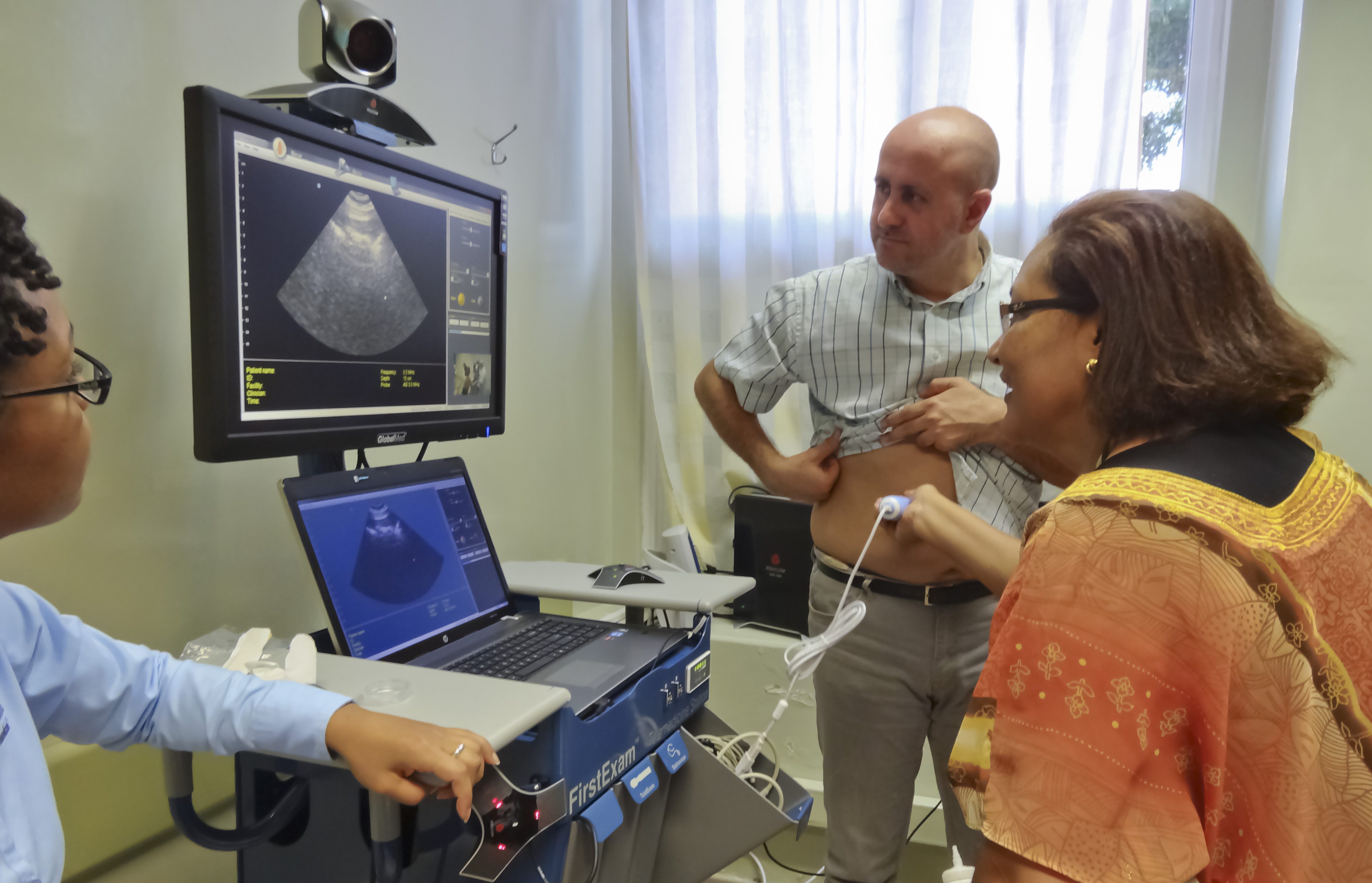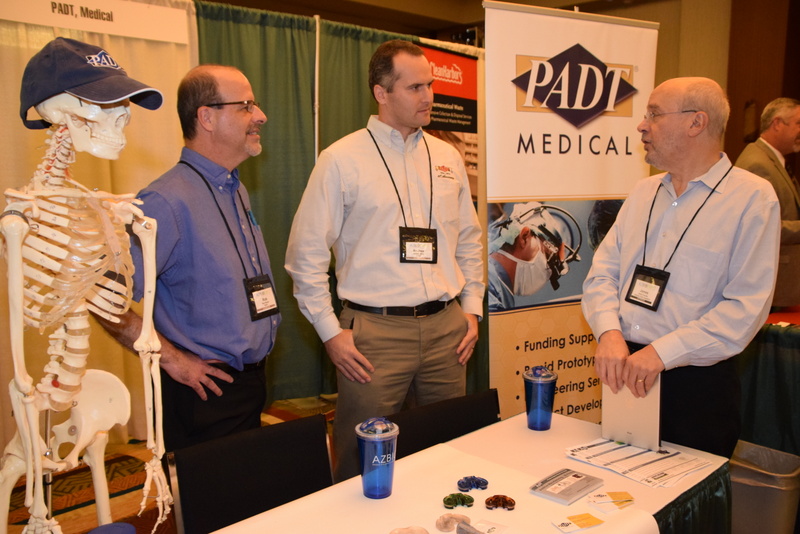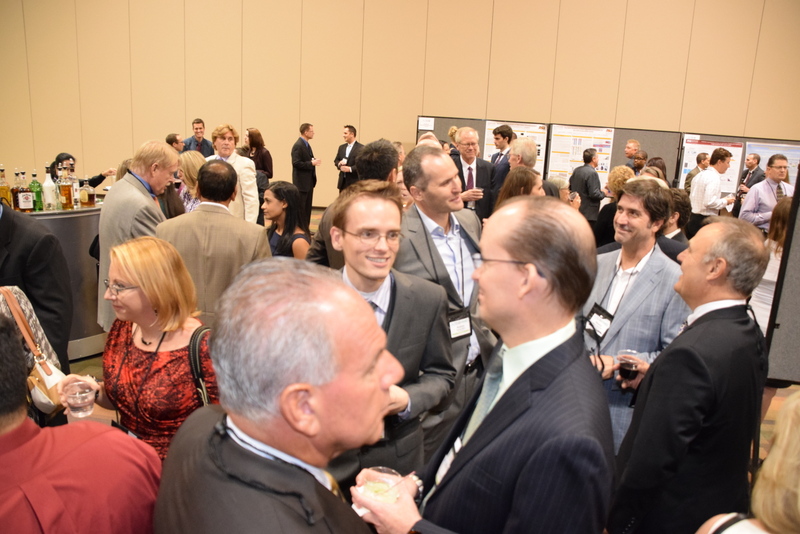 Matthew E. Likens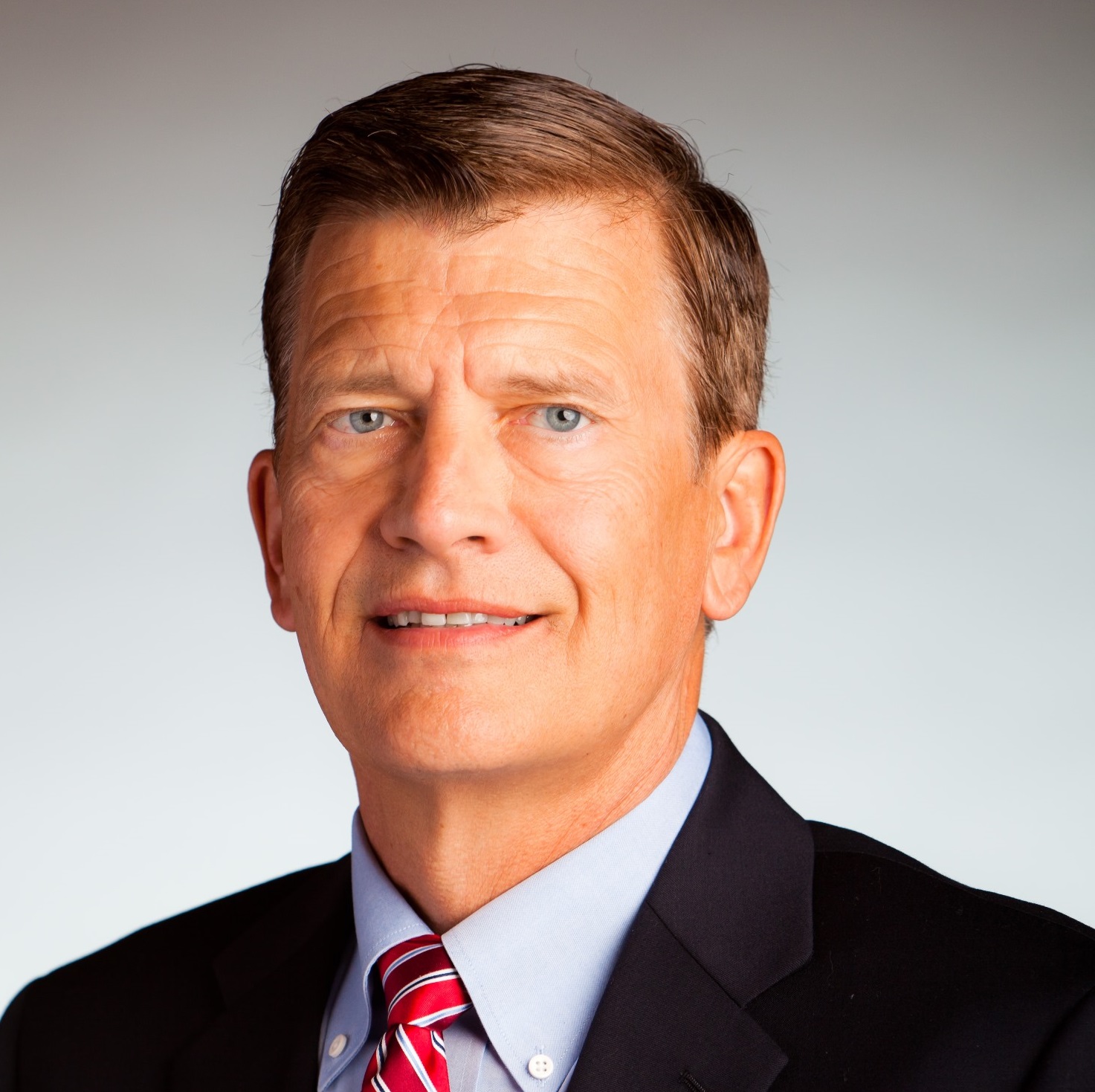 Tickets
Early Bird Rates – Ended April 1st
AZBio & AzHIMSS Members ($150) Guests ($250), Full Time Students ($75)

Regular Rate 

AZBio Members ($225), Guests ($325), Full Time Students ($100)
NEW!  Half Day Rate 
Can't make it for the full day?  Join us from 2 PM- 6 PM for the closing general session and cocktail reception
AZBio & AzHIMSS Members ($75), Guests ($100)
Student Discovery Posters:
Student Posters: Complimentary Admission and Display
32 Student Researcher Poster Presenters have been  selected from applications by the review committee.  If you submitted an application and have not received an acceptance email, call 480-779-8101 and ask for Katie Eldridge to check on your application status.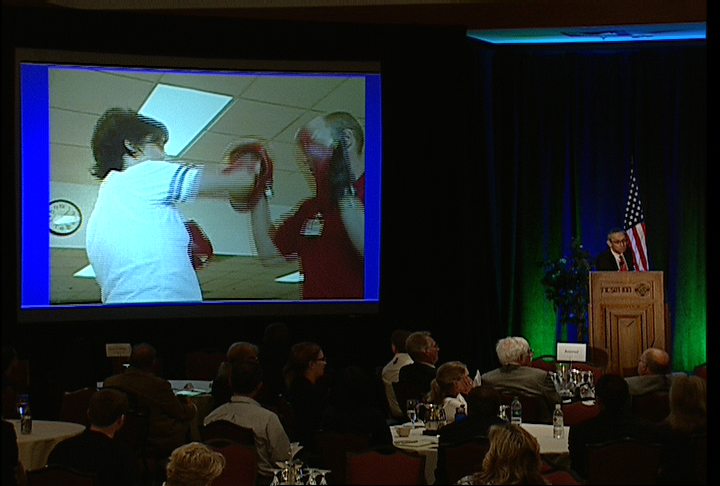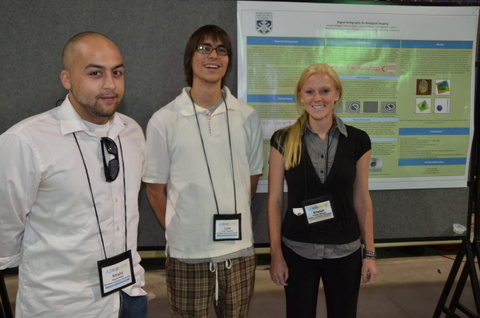 EXHIBITORS
Showcase your products and services
8 ×10 Exhibit Booth and 2 tickets
AZBio & AzHIMSS Members($1200) Non Members($1,500)
8 ×10 Exhibit Booth, 2 tickets, and Half Page Ad 
AZBio & AzHIMSS Members ($2,000), Guests ($2,500)
8 ×10 Exhibit Booth, 2 tickets, and Full Page Ad 
AZBio & AzHIMSS Members ($2,500), Guests ($3,000)
(Ad packages must be reserved before  March 15th due to print deadlines.)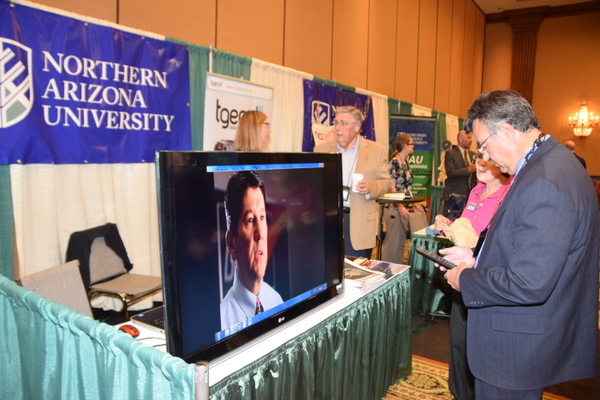 Additional Sponsors and Exhibitors
Silver Sponsors:  
DB Wilson LLC
AzHIMSS Elite Sponsors
Exhibitors:
AirGas, Arivis, ASU Dept.of Bioinformatics,  AZBio, AzHIMSS, BIO, Biodesign Institute at ASU, Center for Entrepreneurial Innovation (CEI), Cord Blood Registry, Cox Business, DCA (Direct Consulting Associates), Dimension Data, Fortinet, Global Cancer Diagnostics, Insight, InterLink Engineering, Knobbe Martens, Konica Minolta Business Solutions,  Life365, Merchant & Gould, Midwestern University's Institute for Healthcare Innovation,  PADT, Pinnacle Transplant Technologies, Prudential Cleanroom Services, RGroup Professional Services, Trans-West, Ulthera, University of Arizona, VWR
Stay Tuned...More Coming Soon!