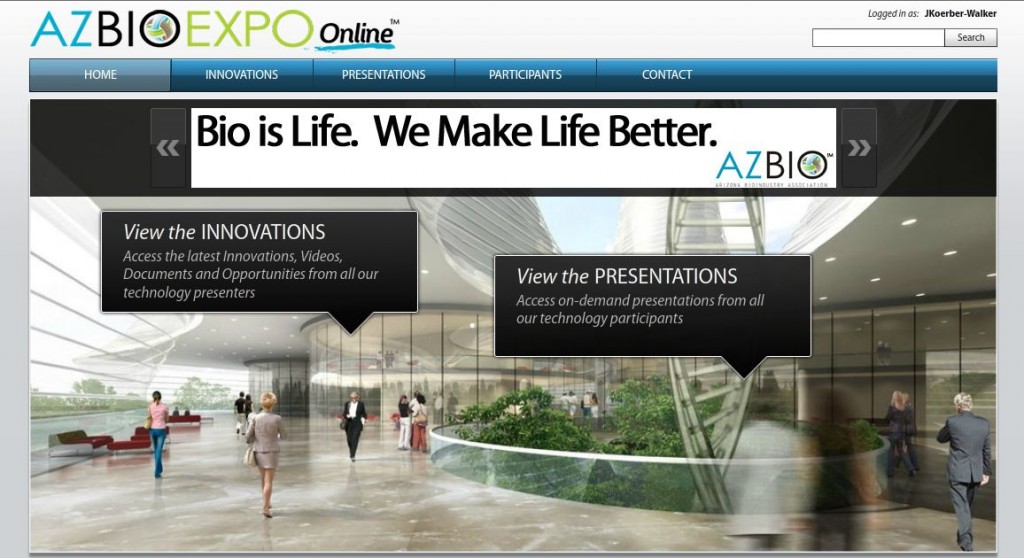 Enter our virtual gateway
 into one of the fastest growing bioindustries in the nation,
Arizona.
Registered Users, Log in here.
Not Registered?  Sign up here.  It's Free!
Why Is Arizona's Bioscience Industry Moving Forward Faster?
Innovative Medical Devices
Ground Breaking Biomedical Research
Pioneering Bio Energy and BioAgriculture Solutions
Leadership in Diagnostics and Personalized Medicine
Get Resources and Information on:
Clinical Trails Sites
Infrastructure
Advantages and Incentives
Arizona's Bio Industry
The Leaders Who Are Making Things Happen
In 2002, 100 leaders from across Arizona came together with a plan to build a vibrant bioscience industry.  Ten years later, Arizona is one of the country's fastest growing bioscience communities.
Jobs up 41% from 2002-2010 (compared to a U.S. gain of 11%)
Firms up 27% (compared to a U.S. gain of 20%)
Wages up 27% and 29% higher than the average Arizona wage
NIH Funding up 25% besting the 20% rate of the top-10 states.
The AZBio Expo Online is your opportunity to connect and engage with our growing bioindustry and its members in a convenient online forum.
Registered Users, Log in here.