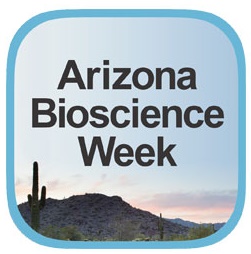 AzBW Partnering is now LIVE!
Each person registered to attend ANY AzBW event will receive an invitation to AzBW Partnering.   Follow the instructions to set up your profile and schedule. Look for the people you want to connect  to and reach out !  If that person agrees to meet with you, the system can even help by scheduling your meeting.  
Already have a partnering invite?  Click here OR click the icon to log in. 
Life Science Innovation is blooming in the desert
Located in the heart of the Rocky Mountain Southwest Region, Arizona is home to one of the fastest growing life science sectors in the country.  Arizona's Bioscience Roadmap,  a long-term strategic plan originally commissioned by the Flinn Foundation in 2002 and updated in 2014 with the goal of Arizona becoming globally competitive and a national leader in select areas of the biosciences by 2025 has provided a framework for  growth and levels of collaboration that are rarely found outside of Arizona.
Global leaders including Celgene, Sanofi, Medtronic Tempe Campus, Ventana Medical Systems, Inc., a member of the Roche Group, and W.L. Gore call Arizona "home".  
Working alongside them, Entrepreneurs are creating innovative products and services in the form of therapeutics, diagnostics, medical devices, and health information tools.
Research Institutes including the Biodesign Institute and the BIO5 Institute are housed in Arizona's world class universities and  work in partnership with researchers and clinicians at private institutions including the The Banner Alzheimer's Institute, the Barrow Neurological Institute, the Critical Path Institute, the Translational Genomics Research Institute (TGen), and the Virginia G. Piper Cancer Center at HonorHealth. 
The latest innovations in patient care are delivered by nationally recognized physicians at Banner Health, Cancer Treatment Centers of America, Dignity Heath, HonorHealth,  Mayo Clinic, and Phoenix Children's Hospital.
Join us  for Arizona Bioscience Week, September 18 -23, 2016.  It is your opportunity  to connect, to engage, and to learn how life science innovators are making LIFE better today and for generations to come.  
Arizona Bioscience Week Opportunities
Connect - Engage- Collaborate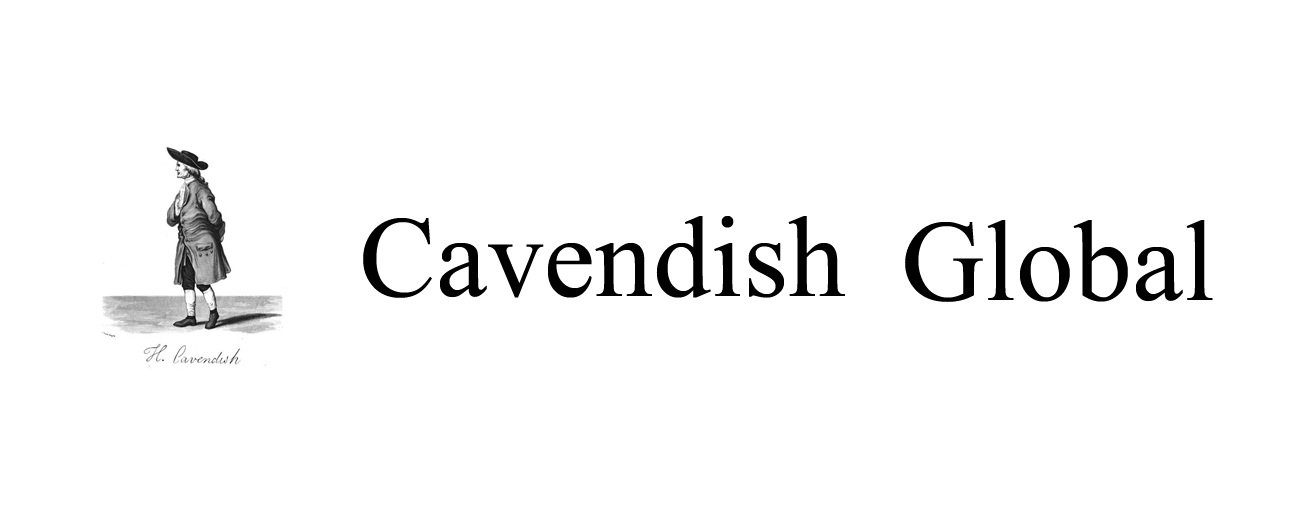 Family Offices Inspired By Impact
The Cavendish Global Impact Form is a unique event for leading family investment offices and foundations from around the world focused on identifying well-conceived, pro-social impact investment and philanthropy opportunities.  The Cavendish Community will come together with our Arizona Life Science Community to explore the latest Arizona innovations in Precision Medicine and the work being done to help people living with neurodegenerative diseases.  Learn more about this "invitation only" event.

Medical Device Product Development for Startups – The Bitter Pill
No one wants to discourage a good idea, and entrepreneurs make it a long way before someone sits them down and explains how long and expensive the engineering of a medical device product is. In this one hour seminar PADT will share the hard and cold realities of the process, not to discourage people, but to give them the facts they need.    
Reimbursement for Medical Devices – Tracking the flow of money
How does everyone get paid for their product? How much should I charge? How do I know if my product is covered?  Come learn how your money is processed, and how to manage your medical device product strategies appropriately.

Get Expert Advice on The NIH SBIR/STTR Program
NIH's SBIR and STTR programs are an integral source of capital for early stage U.S. small businesses that are creating innovative technologies to improve health. These competitive programs help small businesses break into the federal research and development (R&D) arena, create life-saving technologies, and stimulate economic growth.
Life Science Innovators will have the opportunity to connect with NIH SBIR and STTR experts on Monday September 19, and Tuesday September 20, 2016.

The Life Science Nation Fundraising Boot Camp
The Life Science Nation Fundraising Boot Camp provides a top-to-bottom master class on outbound global fundraising. Topics to be covered include the changing investor landscape, new categories of life science investors, and how to organize and execute a successful roadshow. It will bring you step-by-step through the processes of positioning, marketing collateral, website creation, branding & messaging, and how to reach out to a list of global investors.  
The boot camp will take place on Wednesday, September 21, 2016 from 1:00 p.m. – 2:00 p.m. at the Phoenix Convention Center - North Hall - Room 121A
Registration is complimentary thanks to support from Life Science Nation and D3Bio.    Click here to learn more

Life Science Innovation Quick Pitch Presentations
Join us after the Life Science Nation Fundraising Boot Camp and before the AZBio Awards Opening Reception to hear from life science innovators  who are working to make LIFE better.
The Quick Pitches will take place on Wednesday, September 21, 2016 from 2:30 p.m. – 4:00 p.m. at the Phoenix Convention Center - North Hall - Room 121 A
This is a free AzBW event.  Click here to learn more

Celebrating Excellence
The AZBio Awards Ceremony Celebrates Arizona's leading Educators, Innovators and Companies.
Join us for an inspirational celebration of the best of Arizona's Bioscience Industry on September 21, 2016 at the Phoenix Convention Center as we honor Dr. George Poste with the AZBio Pioneer Award for Lifetime of Achievement.
Tickets are  required for the AZBio Awards.  Join the  Celebration  on Wednesday, September 21, 2016 from 4:00 p.m. – 8:30 p.m. in the Phoenix Convention Center - North Ballroom  Click here to learn more.

Opportunities for Investment
The West was won by innovators, investors, and prospectors who understood  the value of discovery and accepted the challenge of investing in new frontiers.
Join us to meet a new generation of biotech and healthcare pioneers at  White Hat Investors 2016, the biotech and healthcare investor conference that showcases the best of the Rocky Mountain & Southwest Region at the Phoenix Convention Center on September 21 & 22, 2016. Click here to learn more

Kynplex and the Launch of the Arizona Bioscience Hub!
Collaborative Innovation: Join us for the Launch of the Arizona KynPlex Hub
Founded at Harvard, Kynplex addresses the problem of inefficient scientific communication by bringing key innovators onto a single global network. Specifically designed for science, Kynplex enables users from companies, labs, and organizations to share exciting updates and form valuable connections.
Join us during Arizona Bioscience Week for the launch of the Arizona Bioscience Hub in the ASU Biodesign Auditorium on Friday September 23rd!    Click here to learn more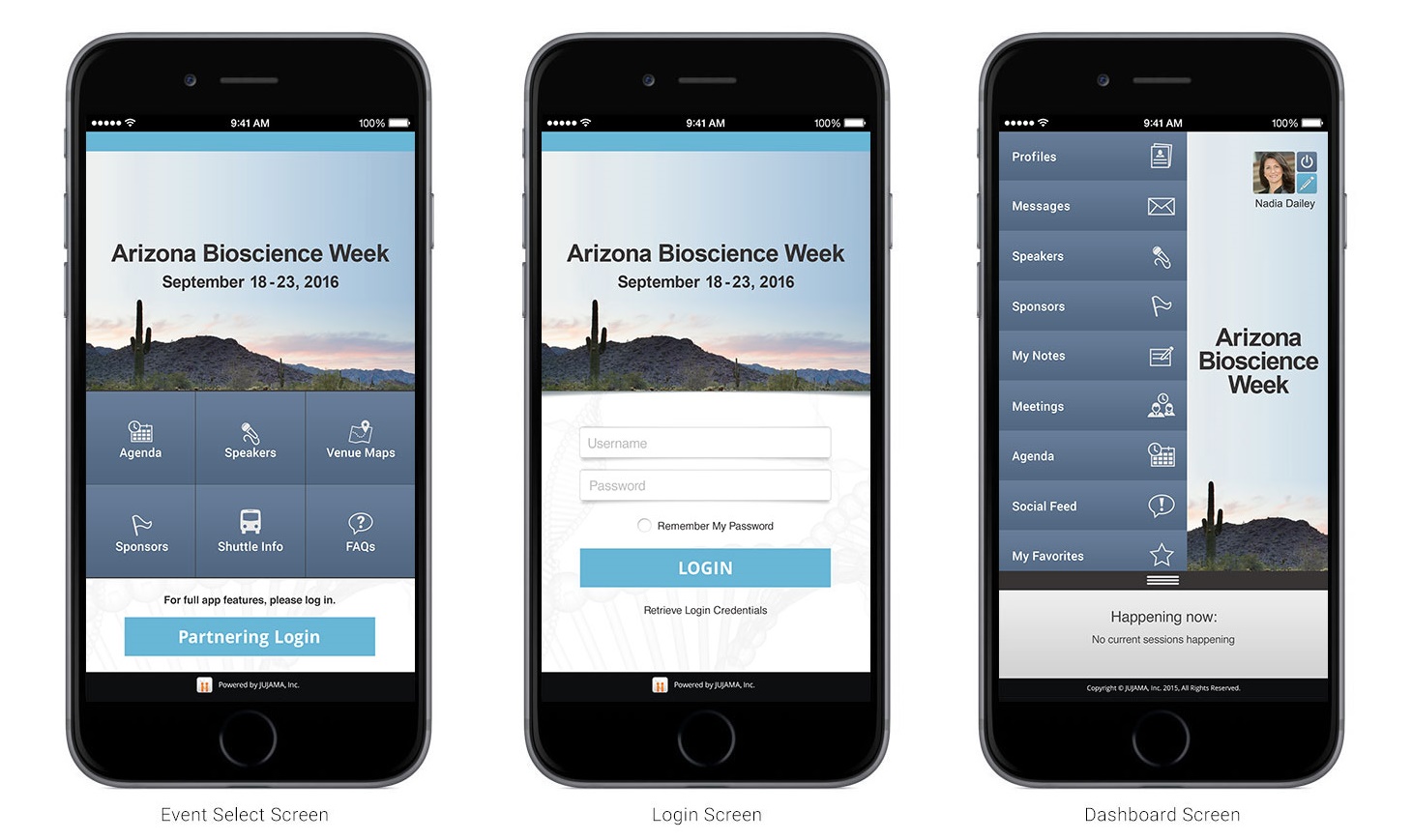 Get Connected – Stay Connected
With so much going on, how can you engage and stay connected? 
AZBio has partnered with Jujama to create a statewide partnering system.  Pre-registered attendees at any and all Arizona Bioscience Week Events will receive an invitation to the partnering system and the ability to connect, engage, and schedule meetings at prearranged locations beginning in the late summer.

Connecting Talent with Opportunity
The AZBio Career Center is a portal where you can connect with talent and find opportunities
Employers and career candidates will have the opportunity to connect statewide at a Virtual Career Fair.
Arizona Bioscience Week is made possible thanks to our community and industry supporters.