We're Making LIFE Better.
Join us for an inspirational celebration of the best of Arizona's Bioscience Industry
on September 21, 2016 at the Phoenix Convention Center
featuring remarks from two very special guests.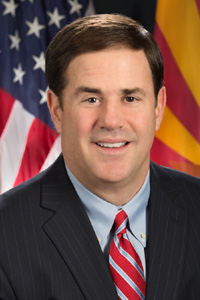 The Honorable
Douglas A. Ducey
Governor
of the State of Arizona
"Arizona is the place where 21st Century companies are delivering products and services that make our economy strong.  In the case of our bioscience and healthcare industries, they also have the double-bottom line impact of making life better for the people of Arizona."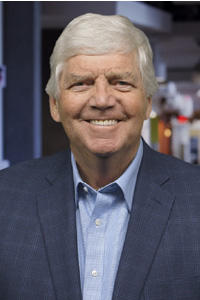 Dr. George Poste
 Chief Scientist, Complex Adaptive Systems Initiative
Regents' Professor
Del E. Webb Chair in Health Innovation
at Arizona State University
Recipient of the 2016
AZBio Pioneer Award
for Lifetime Achievement
4:00 PM to 6:00 PM – Registration, Networking and Student Discovery Zone
Cocktails (cash bar - bar closes at 5:45 PM)
6:00 PM – 8:30 PM Gala Awards Dinner (registration required)
Note:  The Awards Festivities and presentations will begin at 6:00 sharp.
Celebrate with the 2016 Honorees from 6:00 PM – 8:30 PM at the Gala Awards Dinner
The AZBio Awards Ceremony Celebrates
Arizona's leading Educators, Innovators and Companies.
 Join us to celebrate and honor the…
2016 AZBio Pioneer Award for Lifetime Achievement
George Poste, DVM, DSc, PhD, FRC Path, FRS
Arizona State University
2016 Bioscience Company of the Year
2016 Public Service Award Honoree
United States Congresswoman Kyrsten Sinema
2016 Arizona Bioscience Researcher of the Year
Center for Innovations in Medicine, Biodesign Institute at Arizona State University
Michael A. Cusanovich Bioscience Educator of the Year
Marni Landry, Paradise Valley High School (CREST)
Jon W. McGarity Bioscience Leader of the Year
AZBio Fast Lane Award Honorees
Each year AZBio honors bioindustry leaders from across the state of Arizona that illustrate the depth, breadth, and expertise of our bioscience industry.  
Stay tuned as we roll out the announcements between now and September 21st!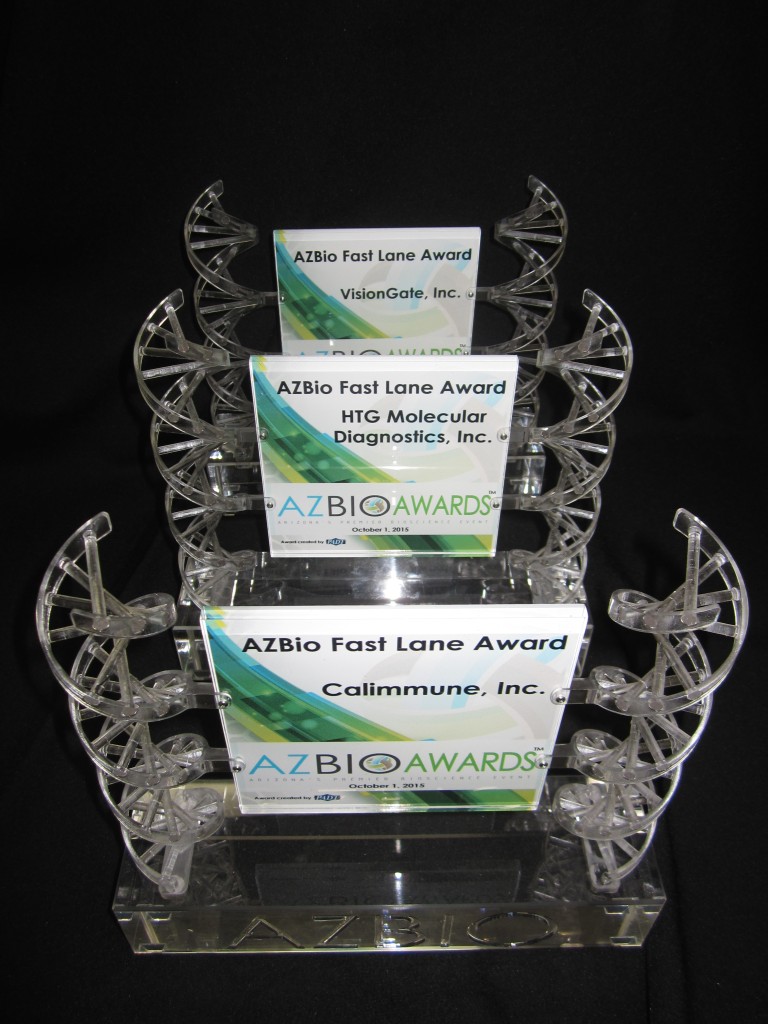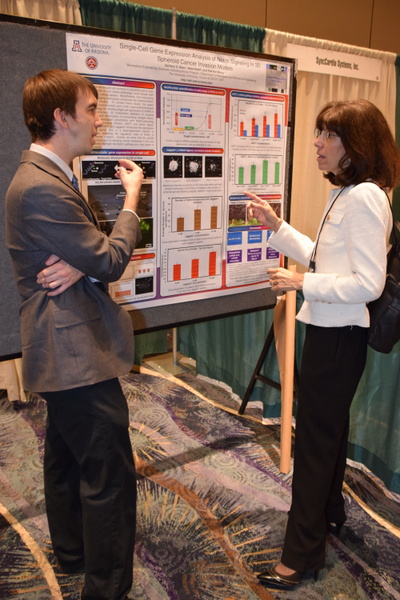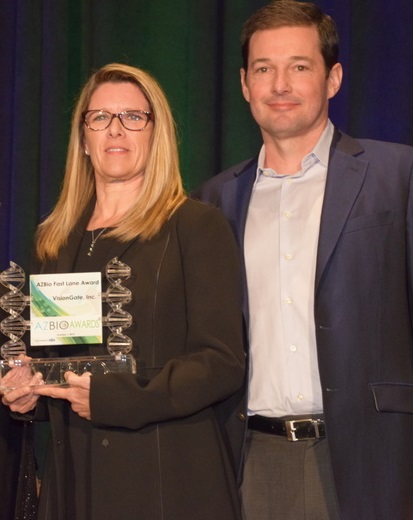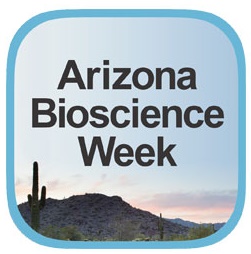 AzBW Partnering is now LIVE!
Each person registered to attend ANY AzBW event will receive an invitation to AzBW Partnering.   Follow the instructions to set up your profile and schedule. Look for the people you want to connect  to and reach out!  If that person agrees to meet with you, the system can even help by scheduling your meeting.  
Already have a partnering invite?  Click here OR click the icon to log in.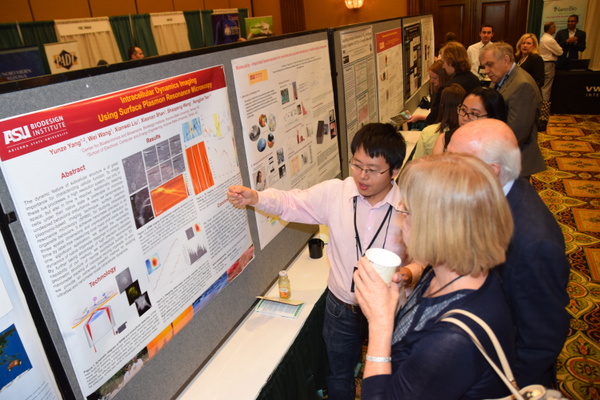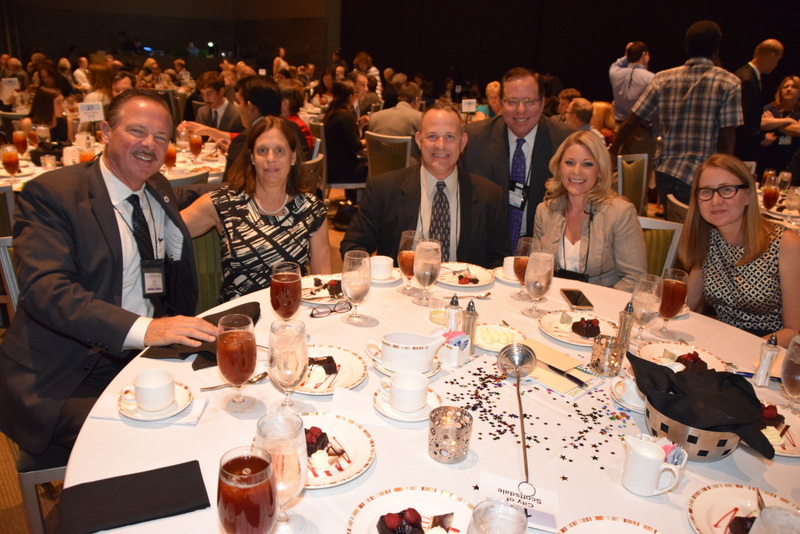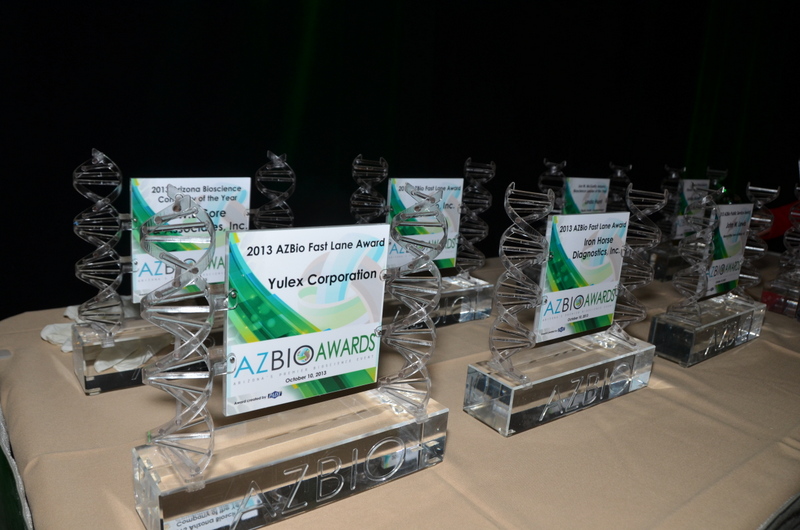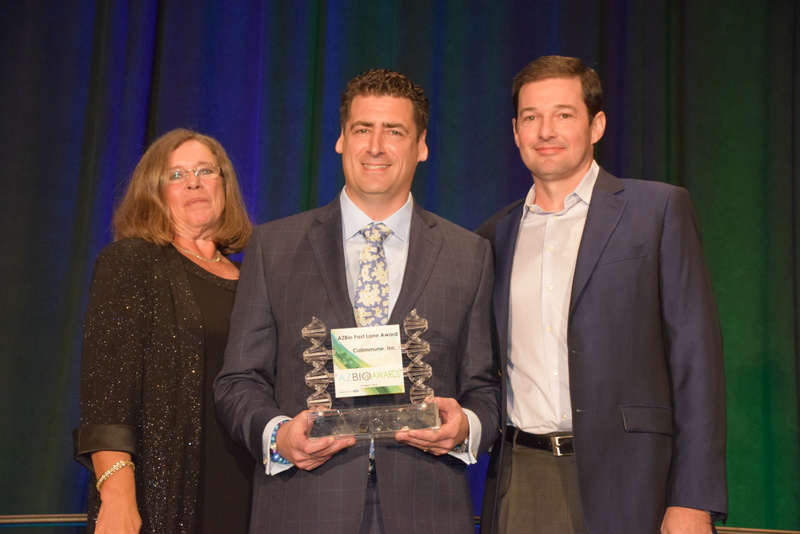 Pre-Registration is required for the gala dinner
Register Early for Your Tickets and Tables.
Individual Tickets
Member Rate – $150 (early bird) $225 (beginning August 1st)
Non-Member Rate – $250 (early bird) $300(beginning August 1st)
Student Rate – $75 (early bird) $100.00 (beginning August 1st)*
*Students selected for the Student Discovery Zone are fully sponsored.
** Tickets for all Legislators and Elected Officials are complimentary in thanks for their service to our state.
Host a Table of Ten
Member Rate – $1,500 (early bird) $2,000 (beginning August 1st)
Non-Member Rate – $2,500 (early bird) $3,000 (beginning August 1st)
Note:  Payment by credit/debit card is required for orders under $1,000.  Payment processing or invoice requests for orders over $1,000 is available on the registration form.
For Sponsor and Ad Packages click here.
Great events begin with our community working in partnership.  To learn how you can get involved as part of the 2016 AZBio Awards Planning Committee, Contact Our Member Support Team:
email: advancingbio@AZBio.org
phone: 480-779-8101