Add to iCal Calendar
Date/Time
Date(s) - 15 Apr 2020
10:00 AM - 11:00 AM
Location
Webinar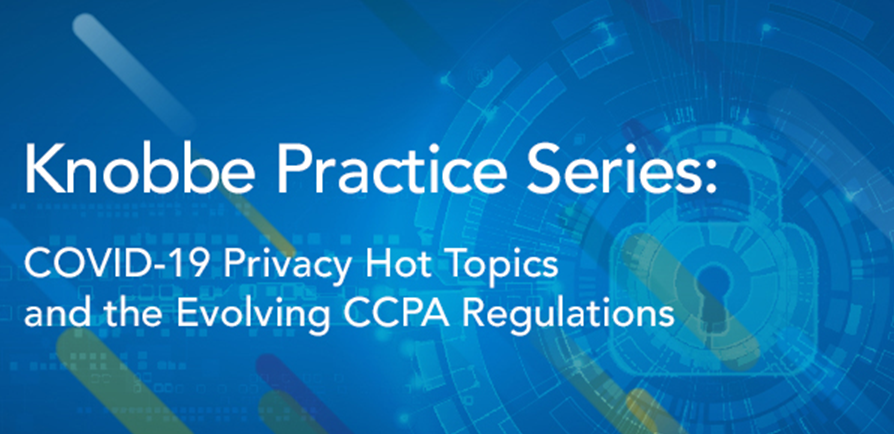 AZBio Members are invited to join a webinar hosted by Knobbe Martens regarding data privacy issues surrounding the COVID-19 coronavirus outbreak, and the current state of the evolving regulations governing the California Consumer Privacy Act (CCPA).
You can enjoy the webinar presentation in the comfort of your home, as many of us are practicing social distancing during these turbulent times. We look forward to your participation.
Meet the Speaker: Arsen Kourinian, Of Counsel
WHEN
Wednesday, April 15, 2020
10:00 am PT/AZ
ADDITIONAL INFORMATION:
Registration is complimentary. Webinar access information will be provided upon registration.
1 hour of California CLE is available for the LIVE webinar portion (only) of this presentation. Please email Olivia Nguyen at olivia.nguyen@knobbe.com
IN CASE YOU MISS IT
For your convenience, this webinar will be recorded and available on-demand, so that you can access it at any time.