Add to iCal Calendar
Date/Time
Date(s) - 23 Aug 2018
5:30 PM - 7:30 PM
Location
Perkins Coie - Phoenix Office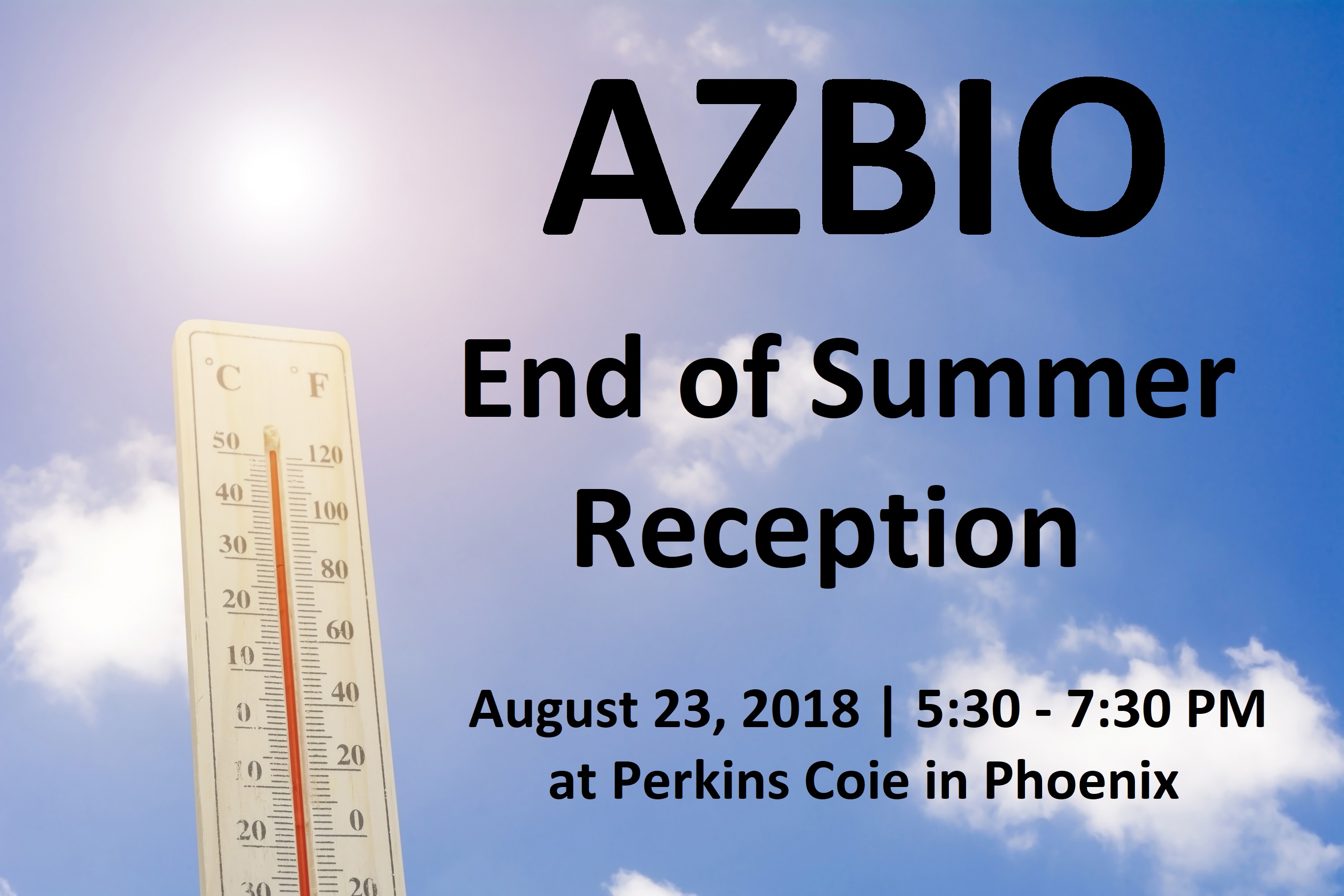 We can't promise that Arizona's summer heat will have abated by August but we can promise cool drinks and good company at the AZBio End Of Summer Reception hosted by Perkins Coie.
Join your AZBio Board and members of the Arizona Life Science Community for conversations and connections:
Date: Thursday, August 23, 2018
Time: 5:30 – 7:30 PM
Perkins Coie
2901 N Central Ave, Suite 2000
Phoenix, AZ 85012
Parking will be validated. Bring your parking stub with you to the event.
About our host:

As one of the largest offices in the firm, the Phoenix office of Perkins Coie combines the challenges and rewards of a robust local practice with its role as an integral part of a large international firm.
The approximately 65 lawyers in the Phoenix office handle the full range of commercial litigation (including patent and other intellectual property disputes, business torts, contracts, antitrust, product liability, corporate governance, securities, professional liability and environmental litigation), as well as bankruptcy, environmental and natural resources, energy, water law and white collar criminal defense matters. The extensive corporate practice encompasses business transactions and counseling, intellectual property transactions, corporate governance, real estate, mergers and acquisitions, and corporate finance matters. We also have substantial experience in media law, constitutional law, election law, Native American law, and labor and employment matters.