Add to iCal Calendar
Date/Time
Date(s) - 19 May 2020
8:00 AM - 9:00 AM
Location
Webinar

Business Evolution
Tuesday, May 19,2020
8:00 – 9:00 am AZ/PDT
Via Webex
Will Your Business Need to 'Evolve' As A Result of COVID-19?
Join us to explore how companies are addressing what will amount to a business 'evolution' resulting from COVID-19 and how your business can evolve.
About our speaker: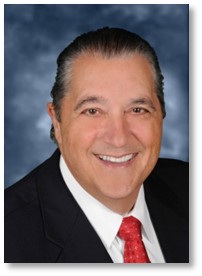 Larry Robinson
Managing Director, Consulting
Founded in 2005, the Robinson Compensation Group and is, as of May 1st, based in Scottsdale with consultants regionally located in San Diego, Seattle, Charlotte, Atlanta, San Francisco and White Plains, NY.
Larry brings a wealth of experience to each consulting engagement with over 30 years in compensation consulting and human resources executive management.
As a Human Resources practitioner, Larry headed Dell Computer's Human Resources operations with prior HR leadership roles at Xerox and Pepsi-Cola International following his initial training at General Electric and
His consulting experience began in 2001 as a Senior Consultant and Managing Director with two major HR consulting firms both based in New York
As a nationally recognized compensation consultant, Larry combines technical expertise with hands-on experience in the analysis, evaluation, design, development, implementation and communication of board of director, executive and broad-based employee compensation and benefits programs.
His background spans domestic as well as international and expatriate compensation in biotechnology, high-technology, manufacturer, financial services, publishing, oil & gas and consumer goods
A graduate of the University of Delaware with a Bachelor's degree in Business Administration & Economics, Larry received a M.B.A. from the University of Maryland, College Park.
He has represented two major manufacturers on the Conference Board's Executive Compensation Council, serves on the Board of Directors of a mid-size private technology company as well as a community service organization and is a frequent speaker at industry and human resources conferences and seminars.